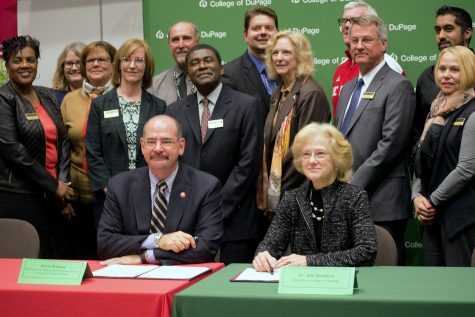 Vandy Manyeh, News Reporter
Students' and counselors' days of determining courses that will transfer to a 4-year university are numbered, with the signing of a new agreement that promises to serve as a template for future transfer agreements. The... Read More »
Nov 29 • No Comments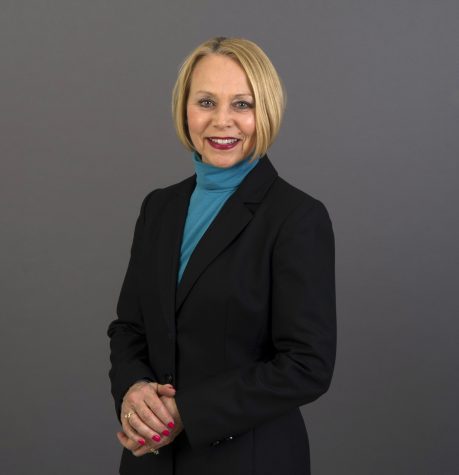 Vandy Manyeh, News Reporter
The college's new interim vice president for academic affairs sees offering stability amid recent transition within the Academic Affairs Division as a priority. Donna Stewart wants to bring varied partners together to meet... Read More »
Nov 29 • No Comments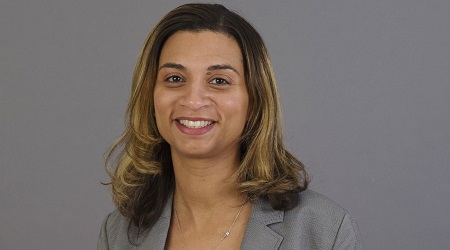 Vandy Manyeh, News Reporter
When the fiscal year 2016 draft audit report was released, it showed that the position of Associate Dean of Counseling and Advising was vacant. This position under Student Affairs was recently filled with the appointment... Read More »
Nov 17 • Comments closed
View All »
Caroline Broderick, Features Editor
Recently, student Ken Jacobs displayed his work in the annual Student Veteran Art Gallery hosted at the Wings Student Art Gallery. With varying technique and media, Jacobs' work keeps the mind wonder... Read More »
Nov 30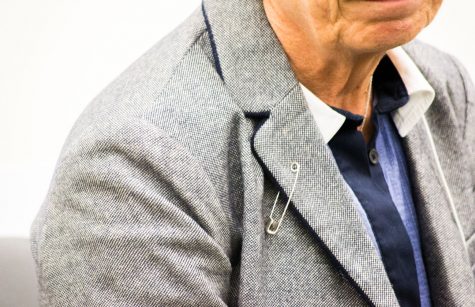 #NotOnMyCampus: COD confronts student and staff insecurity with "campus conversation"
November 30, 2016
Pokemon Sun and Moon review: A new beginning
November 30, 2016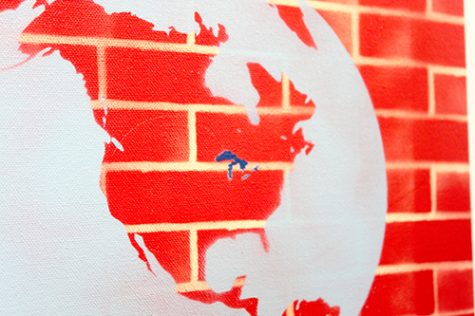 Student Veteran's Art Exhibit – Gallery
November 17, 2016
View All »
Alex Garcia, Sports Editor
2016 is almost over, and like every year, it has gone by in a flash. It feels like just the other day I was watching football with my family, and on the field for the Chicago Bears was Rex Grossman. Now, almost a decade ... Read More »
Nov 30 • No Comments
View All »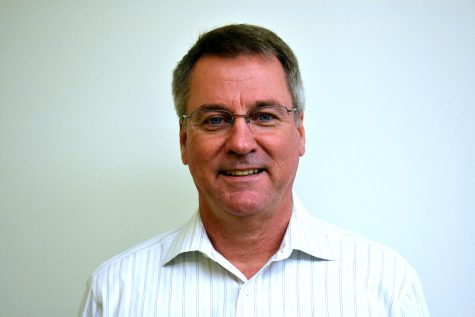 November 30, 2016
Over the past two years, Joseph Collins has been enveloped in the reformation period of the College of DuPage after former COD President Robert Breuder's departure. As interim president, he did everything he could to keep the college afloat internally while working towards mending many issues the college faced with the time frame he was given. His time as a vice president showed his commitment to the student body through working with universities to meet the needs of our student body by developing more streamlined transfer agreements. His experience in higher education administration, as well as his over 30 years of experience in community colleges, carried him through the ranks at COD from starting as an associate vice president all the way up to interim president of the college. He should be remembered as a man who did everything he could to serve the students of District 502. After Breuder was put on administrative leave during the spring semester by the Board of Trustees, Collins was appointed with the task of taking on the responsibilities of the college president on top of his executive vice presidential duties. Over his 14-month tenure as interim president, Collins had a hand in guiding the college through tumultuous political turmoil and dealing with our school's accreditation probation. When Collins first assumed office, the Board of Trustees was led by Kathy Hamilton, and controlled by her and the Clean Slate; Deanne Mazzochi, Frank Napolitano and Charles Bernstein. These four individuals led the charge to fire Breuder and ran head first into attempting to fix the problems left behind by the former administration. Seven months after Hamilton was appointed chairwoman, she stepped down due to "personal reasons" as stated in her resignation letter. The newly split board could not work together on most, if any, issues at the meetings due to both lack of attendance by veteran members Joseph Wozniak, Dianne McGuire and Erin Birt, and their apprehension to work with Interim Chairwoman Mazzochi. On top of this dysfunction, the Higher Learning Commission (HLC), the college's accreditation firm, placed COD under probation due to "concerns related to operating with integrity and governance of the College." Through this chaos, Collins served on the HLC Institutional Actions Council, which approves accreditation activities for its members, for COD. He worked with faculty union representatives to help smooth out the internal tension between the college's administration and faculty. He told the Courier in a previous interview, reflecting on when he was interim president, that his greatest accomplishment was "focusing on doing what we can institutionally to get this sanction removed." After the political chaos died down with David Olsen's inauguration to the board, the school went back to business as usual, and trustees were able to go through an agenda without questioning if they will have enough votes to even call a meeting. Collins was there with the board, assisting in matters of his expertise, whether it was internal operations or giving input to public concerns, all while the tension within the board was burning hot. He was a neutral and steadying force which served to benefit the community and board members alike. After Ann Rondeau took the presidency on July 1, Collins moved back to his executive vice president position to only be shifted back to his 2011 position as vice president of academic affairs. The change occurred due to Rondeau eliminating the executive vice president position within her first month of office. During his time as vice president of academic affairs, Collins had a hand in building new transfer agreements with schools like University of Illinois at Chicago and Northern Illinois University. In conjunction with this, he worked to curb academic dishonesty within COD classroom's by building a committee to review the college's policy towards cheating. The committee, headed by Associate Vice President of Academic Affairs Emmanuel Awuah, has begun an internal investigation and analysis of student plagiarism due to a recent study showing 14 percent of students attending COD in the 2016 spring semester were caught cheating by 389 responding faculty members. This is something we at the Courier are going to be looking into going forward. Due to Collin's constant commitment to the students, faculty and the college itself, we at the Courier would like to thank him for his service and time at COD. His resolve during tumultuous times, on top of his constant standard of excellence for the college, is what led him to climb the administrative ranks over the past 11 years as well allowed him to shine as a caring and charismatic figure.
November 16, 2016
College of Dupage proudly claims itself to be a school "rich with diversity" on the school's diversity page. However, when one of its own minority groups need the school's help, they're left as an afterthought. Following the unannounced disappearance of COD's prayer and meditation room, the Muslim Student Association has been stuck with the college's leftovers as a place to practice their faith. While the MSA is thankful for having a place to gather and pray, there are significant problems with space. The makeshift "temporary meditation room" is still an active kitchen. Whether it be the large refrigerator in the right-hand corner or the room's 8 foot by 10 foot dimensions, it's clear this is not an ideal place for anyone to find quiet and peace. Qurat Siddiqui, an active member of the MSA, makes it clear the club isn't asking for much. "[We] would want a room that is a little bigger than what we have right now since there are over 15 students in MSA, and most of the students would be praying together because of the prayer timings." So why hasn't COD been able to find the space for them? Despite questions, the administration has offered no response so far. The availability of a prayer room is crucial to Muslim students. Many of these students perform up to five obligatory prayers a day. They are still college students, with busy class schedules and student activities. They need a place that is always open and available for them to pray. Siddiqui explains the personal importance of such a facility. "I myself spend most of my time at college as I have some afternoon and evening classes together, so having a prayer room makes it very convenient to perform the prayer as it would always be available to us." COD is a commuter school. If there is not an adequate place for these students to practice their faith, they would potentially have to commute back and forth from home to school multiple times a day. The worst part is that COD never informed MSA of the fact that they lost their designated prayer space. Siddiqui recalled, "The college had let us use the meditation room that is located in the SRC building, as a prayer room for us to perform our prayers. But around two weeks ago, I went to the room to perform my daily prayer and noticed the room was missing all the prayer mats and certain things that have always been in the room. No one knew what happened as there was no sign put up." After a few days, MSA members attempted to reach out to the administration in an act of desperation. They were informed their belongings were relocated so the meditation room could be used as storage for the long delayed food pantry. Relocating without giving information is not only detrimental to MSA but the the Muslim student population as a whole. "Many students who were not part of the MSA were not able to access the room for a few days till any one of us would see them praying in a corner anywhere in the campus and letting them know where the makeshift prayer room is located," said Siddiqui. This isn't the first time Muslim students have gotten the short end of the stick. "Every [other] club on campus has their own room and somewhere they can conduct their meetings. But MSA has not been provided with its own room," said Siddiqui. Students must support their Muslim classmates and question the administration on their poor decision. Make it clear that we will not put up with this any longer. Although COD may not intend it to come across as such, we see this blatant disregard as discriminatory and unacceptable. While our school may not be intending to send a message by treating Muslim students this way, actions speak louder than words. The college needs to work harder to meet the basic needs of its students, and we all have our eyes on them to see if they fix their mistake.
Positives from the "Disunited States of America"
November 16, 2016
Donald Trump, the man who promised to repeal and replace the Affordable Care Act on his first day in office, build a wall along the southern border that Mexico will pay for, disgraced women and said shady things about their bodies, and slammed immigrants and Muslims was elected president of the United States of America. But this victory coincided with notable wins from across the country that Americans should celebrate, since Trump will have to deal with the wrath of these individuals if his threats and vulgar comments don't stop when he takes office in January. Here are few victories to celebrate: Kamala Harris: The lawyer, politician, and key figure in the Democratic Party was elected as the first black female senator since Illinois' Carol Mosely Braun. This was a major victory since some news pundits are suggesting that Trump's victory was a "whitelash" against a changing country." Americans in the state of California showed America is the only country where people of color can excel to whatever position politically once they are qualified. From attorney general, Harris has consistently supported fights for social justice and even the Black Lives Matter movement. Harris is on record for fighting for criminal justice reform. With many black people languishing behind bars for petty offenses, it is the right move at the right time for a black woman to fight for sound laws that will reduce the upsurge of black prisoners. When a woman breaks down a barrier like this one, we should celebrate as a nation. IIhan Omar: She was elected America's first legislator of Somali descent. Omar came to the United States as a refugee from Kenya and spoke only Somali. Just days before the election, Trump agitated the Somali community in Minnesota when he spilled senseless comments about his ill-fated connection of terrorism to immigrants. Trump recalled a mall stabbing incident in Minnesota where a Somali immigrant killed and wounded people. If Trump is looking for a success story about how immigrants are making a societal impact in the United States, Omar's drive to excel in this position will ring bells in his ears. Trump has repeatedly touted his "extreme vetting" and halting of the current administration's Syrian Refugee program. Those who are carried away by Trump's rhetoric must see Omar as a classic example of innocent people from around the world who must have a chance to live the American Dream. Kate Brown: Data from the exit polls show that just one in seven Americans voted for Trump. This was because Trump repeatedly supported North Carolina's anti-LGBTQ law. Also, Trump selected Mike Pence, a guy who viciously signed a bill that gave businesses the right to deny Americans from the LGBTQ community. Trump has been unstable when it comes to his feelings for the LGBTQ community. But he will meet a stiff resistance, not a spirit of cowardice, as Brown has the capability to represent the LGBTQ community at the highest level. Trump's planned First Amendment Defense Act (FADA) that he has arrogantly boasted about won't be greeted by cowards in Washington. Brown will prevent the infiltration of Trump's hate against the LGBTQ community in the state of Oregon. This victory is a victory that could see members of her community come out to run for public offices without fear. Catherine Cortez Masto: Naïve Americans have sided with Trump when he said Mexico sends rapists to the United States. Yes, many Americans will tell you they only love Mexicans because they are willing to do work Americans don't want to do. Trump wants to disunite Mexican families by stopping a program that would allow illegal immigrants to become lawful residents. But voters in Nevada sent a strong message when they elected Masto as the first Latina to represent constituents in Washington. Masto has been at the frontline fighting for seniors, women and homeowners. There was no more perfect time for Nevadans to elect Masto than on the night Trump was elected. Tammy Duckworth: Duckworth won on the ticket of the Democratic Party as a senator to represent the state of Illinois. Her main contender, Mark Kirk, ridiculed her for her Thai heritage when she stated her family's military heritage during a debate. Duckworth is a disabled veteran. Trump has honestly said some great things he wants to do for veterans, but his shaming of Khizr Kahn's Muslim ties makes people to question his honesty. Our military encompasses people from diverse backgrounds and nationalities, and this is the message Duckworth's victory sent to America. Adriano Espaillat: In June 2016, the Supreme Court decided not to revive Barack Obama's program to shield illegal immigrants. Trump has even made matters worse when he repeatedly vowed throughout his campaign to deport an estimated 11 million illegal immigrants. We are forced to believe Trump will cancel Obama's DACA and DAPA programs when he takes office in January. Trump has the vivid example of Espaillat to look at. Illegal immigrants must be given a pathway to legal residency. Espaillat, who left the Dominican Republic and entered the United States as an illegal immigrant, will now fight for illegal immigrants in Washington, something that could lead to a pardon from the executive.
View All »
Sorry, there are no polls available at the moment.
Enter your email address below to receive our email updates.