Outdoor track to compete at nationals
The Chaparrals Outdoor Track and Field team's season-long efforts resulted in, 25 NJCAA Division I National Qualifiers, and 9 NJCAA Division I All-Americans.
Under head coach Robert Cervenka, and assistant coaches Mike Prizy and Brent Graham, 10 athletes will be competing in nationals.
 Sam Naughton is a 100 and 200-meter dash runner who wishes her best to the athletes representing the team at nationals. She explained the rush she gets from competition.
"Moments before the gun fires, the feeling I get is ineffable," Naughton said. "The world goes silent. My heart beats so loudly my coach on the other side of the track can hear it. I hear the words, 'On your marks.' I set myself up on the blocks. My fingers join with the white line in front of me. I can feel all my adrenalin flowing throughout my body. I only have enough time to take one last deep breath of cool air.
"I watch the white line my eyes are so focused on disappear underneath as I fly down the track," she continued. "It's as if I were the one getting shot out of the gun."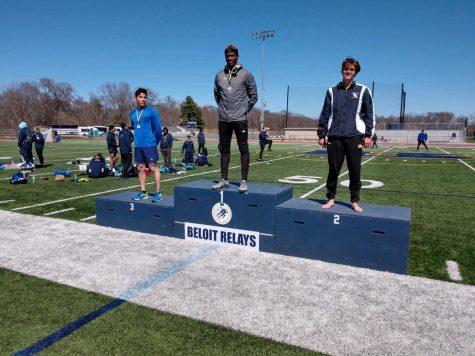 The College of DuPage Outdoor Track and Field team will compete in the NJCAA Outdoors Championships, at Butler Community College, in El Dorado, Kas. on May 17-19.