COD Baseball Falls to Harper College in First Postseason Game
The Chaparrals couldn't keep up against the Hawks, falling short in extra innings.
The College of DuPage baseball team entered their first postseason game Thursday night against Harper College with confidence, as they had swept the 10-33 Hawks earlier in the regular season. After the Chaparrals tied it up in the eighth inning, neither team could find the edge, taking the game into extra innings. When the Hawks ended up scoring two runs in the 14th inning, the Chaparrals couldn't push further, losing 8-6 and leaving their overall record at 33-16.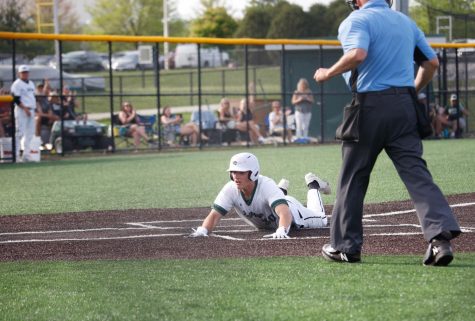 "The ball didn't really bounce our way, I guess you could say," head baseball coach Bobby Wilson said. "We gave up some runs early, and we had to claw our way back. The bottom line is, we didn't really execute. Our execution is probably why we lost."
Sophomore infielder A.J. Taylor recorded four hits in six at-bats. He scored two runs, adding his eighth and ninth home runs of the season, and collected two RBIs.
"We didn't execute enough with runners on base," Taylor said. "I thought we did a really good job at fighting. We were fighting from behind a lot all game. Even in that last inning, we had an opportunity to win it. We were battling, we just couldn't come up with it."
Sophomore pitcher Justin Lane started the game, throwing five strikeouts and one walk through six innings. He allowed 10 hits and five runs.
"I started off hot," Lane said. "I started off firing. I felt good today. I just let some pitches up which they took out of the park. I missed a couple of spots, which cost us. I wouldn't say I did my worst, but I wouldn't say I did my best."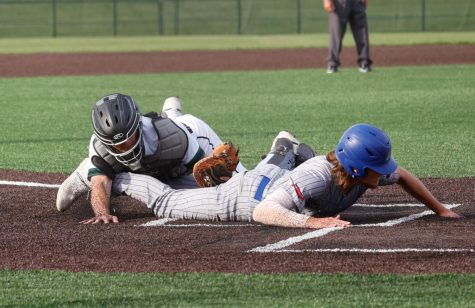 Freshman pitcher Joe Seiber threw three strikeouts and two walks through seven and two-thirds innings. He allowed 11 hits and three runs.
"There wasn't really pressure for me," Seiber said. "It was a fun game. I felt a little off in the first inning [I pitched], but after that, I was just having fun out there. That was one of the most fun games I've ever been a part of."
Sophomore infielder David Marshall walked once and struck out once in six at-bats. He emphasized the importance of preparing for any opponent, even when the odds are in your favor.
"[The Hawks] had fun. They had nothing to lose," Marshall said. "When you host and you're playing the worst team in the bracket after just beating the fourth seed, there's a lot of pressure. There was a lot of pressure on us even though we're the better team. I thought we had expectations to live up to, and we just didn't live up to them today. That's how baseball goes."
COD battled Oakton College on the morning of May 12 at Joliet Junior College. After getting eliminated by the Owls last season, the Chaparrals fought back, winning 6-5 to stay alive in the double-elimination tournament. Shortly after, the Chaparrals fell to Waubonsee Community College Saturday afternoon 6-4, bringing their postseason to an end. To learn more about their season, visit gochapsgo.com.