Black Student Alliance: Great Fame, Bright Future
After facing struggles brought on by the pandemic, COD's Black Student Alliance is making a comeback and is ready to welcome you!
Black History Month is coming to end, but it doesn't mean that we need to forget about black resistance in our community. Black Student Alliance club is a student club promoting the Black/African American experience by socialization and community with other students through civic involvement, professionalism, cultural awareness and academic success. 
BSA was formed in 2014 when David Swope, current advisor for Black Student Alliance club, only came to College of DuPage as a manager for student diversity, equity and inclusion. 
"One of my responsibilities was to help, to engage the black culture at COD," Swope said. So, the question about the club appeared immediately. It happened the way that back in 2014 COD didn't have a black student union. From the understanding of Swope, nobody took the lead to push the black students to create the club since roughly 2008 when previous one disbanded. 
"When I was hired, one of the things they wanted me to do was get that culture back, not just the club itself," he said.… "So, one student came here [David's office] and asked, 'Do you have a club for black students?' And I was like, 'We do now.' I said 'you and me will be the club.' And that was 2014."
In the 2014 club was called the African American Student Alliance, but as it grew the name changed to the Black Student Alliance. 
"They wanted to make the name more Pan African centric, which means for black people from all around the world," Swope said. BSA is a club that promotes the culture of blacks from all around the world, and before the pandemic, it had more than 80 members from 2014 to 2019. Well, it was definitely one of the largest clubs at the time.
Then COVID-19 happened. 
"Let down that we could not, nobody could, control it, but I think it really hit students all around the world like yourself and others. It just hit us in terms of our social engagement and social interaction." Swope memorized this because one of the biggest events for BSA was planned close to the date when pandemic started. 
"I think it was March of 2020. The week before spring break," he said. "2020 we were planning to go on a tour to Nashville, TN and the Black Student Alliance had led us in putting together a tour to go visit 3 historically black colleges and universities in Nashville, TN, Tennessee State University, Fisk University and Meharry Medical College, both HBCU (historically black colleges and universities) … We were going to meet with the presidents of the colleges, and we had representatives, a few representatives from COD that were joining us to talk about making agreements with HBCU." Pandemic hit a week before, and BSA couldn't go. "And there were students from BSA. They were standing here, here they were crying. They were upset. They were frustrated."
After this countdown to a new era of BSA started. African American students just dispersed, then years of Zoom meeting came. And so over that whole pandemic, it was really hard to just get those students to come back, Swope mentioned. 
"I think it probably impacted black students a little bit more than others," he said. "And it's probably because it's really difficult for the black culture to engage in certain spaces. Because we're still working under this thing where you have to work really hard for black students sometimes to do things where other students, they just do it naturally and they're not looked at the way, unfortunately."
One of the current members, Nabeeha Kazi, expressed the idea of BSA changed after 2019.
"I was there when the club was alive and thriving and there were a lot of students joining that club from all different ethnicities," they said. "And so, a lot of their events, they're big and they would attract a huge crowd. And I feel like part of that doesn't necessarily exist as much right now because dynamics have changed after COVID."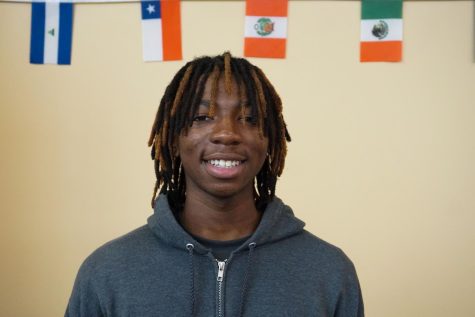 President of BSA Peter Moyen said that the purpose of the BSA club is reuniting, realizing the purpose that the club serves in the COD community.  Main goal for BSA nowadays is a reassurance that our community still has that connection. When Moyen came here semester ago, there wasn't a lot of interaction between members. 
"A lot of people just don't either take initiative or they don't know how to take initiative," he said. "So, for me, to have that little voice out there and get the spark going in the fire, it really makes people feel good. So that's what I'm here for."
The passion of new members and president should help BSA to grow again. 
"I think it's trial and error for them to figure out ways in which they can bring more people, but I'm sure that they will succeed in it later on," Kazi said.
BSA is not only a club for extracurricular education but it is a safe space for students to not feel indifferent or alone in the COD community. Kazi said that when students join clubs, they frequently look for ones that resonate with them, even in terms of cultural diversity.
"With BSA, everyone is welcome," they said. "You don't have to be black. Everyone is welcome. And I think that's the beauty about it because no matter who you are, they are so accepting of who YOU are." 
Swope commented, Black Student Alliance is a club of young people with big minds and hearts. Swope said that BSA is a big step forward for COD.
"The Black Student Alliance is first to be able to create a space within the entire campus where they feel as a culture of people that they belong at COD," he said. "And they are helping to shape aspects of the college experience at COD from the black cultural perspective, which is very dynamic and really cool." 
The most important idea is to show up when you can and to be around people to build energy and to share perspectives on black culture. Collaboration is good and should be encouraged, with more clubs collaborating to do something together in COD.
From Kazi's perspective, it is also important to be engaged in discussions. 
"We need to get comfortable with getting uncomfortable," they said.
Moyen describes BSA as a "family" club in a sense that as a student you can join it just to talk. 
"Imagine you're at home and you're talking with your family," he said. "You guys are laughing, everybody is laughing, do all this fun stuff. It's the same thing at the school except with a bunch more people. And on top of that, we organize events like there's no one higher up, we do it ourselves." 
BSA isn't starting over again as a club, but it's just on a way to get comfortable again with social reengagement. It is a perfect time to start exploring Pan African culture, especially for Black History Month. 
"I feel like, people who aren't African American or black, they only educate themselves around this time," Kazi said. "But I feel like we should be educating ourselves much like forever… And if we are not able to support our black African-American friends, what is the point?" New ideas, new perspectives are always welcomed in a space of understanding differences that is presented in BSA. 
The latest event organized by BSA was the Black Resistance and Fashion event which they hosted on Feb. 21 with the Fashion Mobs Club. The purpose of the event was to showcase fashion from the black community from the 60s, 80s, 2000s, 2010s and how those fashion trends played into black activism. BSA also presented an invention table with pieces that black inventors made. The idea of the show was to spread awareness of black history, fashion and what we wear today, and to explore the past, present and future of fashion and its role in social activism, protests and rallies. BSA and the Fashion club were trying to show and educate students on campus that clothing can be a political statement and can make a lot more noise than words can.
To join the club contact Peter Moyen by [email protected] or come to SSC2225E, office of David Swope. You can also visit one of the BSA meetings every Thursday at 12:30 PM (either room SSC 1229 or Student's Hub). You can also follow the BSA Instagram page @bsa_cod to have the newest information about upcoming events.