Chaparrals Triumph Over Cyclones in Eight Innings
The College of DuPage baseball team extended their winning streak to three with a victory over Moraine Valley Community College, remaining undefeated at home.
The College of DuPage baseball team maintained their hot hitting against Moraine Valley Community College, making 15 total hits Friday afternoon at the COD Baseball Field. The Chaparrals beat the Cyclones 18-8 in eight innings, improving their record to 10-3 and increasing their win streak to three.
This is the third consecutive game the Chaparrals have won in eight innings.
"The ball bounces that way sometimes," head men's baseball coach Bobby Wilson said. "There's nothing we can do to speed it up or slow it down. We're just trying to focus on what we can control, and that's hitting the ball hard and playing good baseball."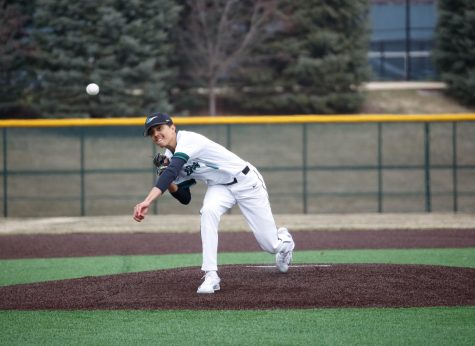 Freshman outfielder Aden Aukland made one hit in three at-bats with three base on balls. He also scored three runs and made two RBIs.
"Our bats are going to keep staying hot," Aukland said. "If we score 18 runs a game, we're going to beat pretty much anyone, and our pitchers are going to continue doing their jobs."
Sophomore infielder A.J. Taylor made four hits in five at-bats with one base on balls. He also scored four runs and made one RBI.
"Days like this where the wind is blowing in, it's nice to keep the ball low and hit low-liners," Taylor said. "We don't need to be a home run hitting team."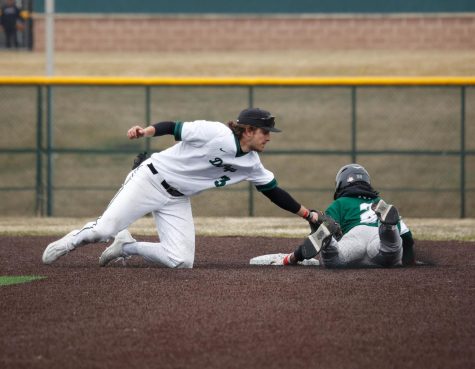 Sophomore infielder Joe Cosenza made three hits in four at-bats. He also scored two runs and made one RBI.
"Home runs aren't going to be an everyday thing," Cosenza said. "[When] it's cold and the wind's blowing in, you have to change your approach, play more small ball, bunt the ball a little bit more and focus on hitting singles. The more we simplify our approach, and not try to be too big hitting homers, the better off we'll be."
Freshman pitcher Connor Chapulis closed the game, playing through the last four innings. He threw four strikeouts and three walks with two errors.
"My approach was just to come in, throw strikes and do what the team needed me to do," Chapulis said. "[I needed to] just get quick outs and get out of the game."
The Chaparrals will play in their first doubleheader at home against the Waubonsee Community College Chiefs, with the first game starting at 1 p.m. on March 26 at the COD Baseball Field.