Chaparral Baseball Falls to Scots
COD couldn't regain the lead after McHenry County College scored 12 runs in two innings.
The College of DuPage baseball team started off strong against McHenry County College, leading the game through the first four innings. In the fifth inning, the Scots earned five runs, followed by another seven runs in the sixth, and the Chaparrals couldn't fight back. COD fell to the Scots 14-6, leaving their record at 30-13.
McHenry raised their record to 36-9 with their victory over the Chaps.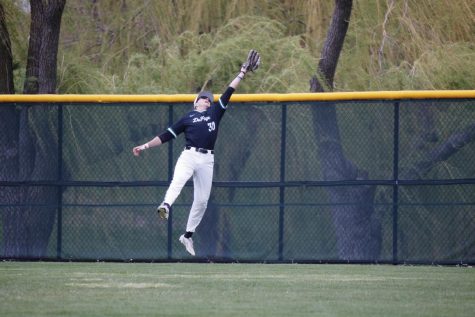 "When you have a lead, and you're playing a good baseball team like McHenry, you have to stay locked in," head baseball coach Bobby Wilson said. "You have to stay focused through all nine innings. We lost focus for two innings; it came back to bite us, and we lost the baseball game."
Sophomore infielder David Marshall recorded two hits, walked twice and struck out once in three at-bats. He also scored two runs.
"McHenry is a really good team," Marshall said. "None of these games are going to be free. We came out in the first few innings firing on all cylinders. At the end of the day, it didn't fall our way."
Sophomore pitcher Justin Lane started the game, throwing two strikeouts and four walks through five innings. He allowed 10 hits and 10 runs.
"We have to come in clutch defensively, on the mound and offensively," Lane said. "We definitely need to get ahead more on the mound. I didn't have my best stuff today, but I'll come out next game ready to go."
Sophomore infielder A.J. Taylor recorded one hit in five at-bats. He said the team hit well, but it couldn't hit well enough with runners on base.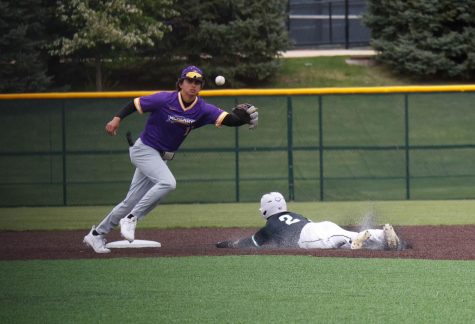 "Defensively [the Scots] didn't make many mistakes," Taylor said. "Their pitchers were dialed in, and they kept throwing strikes. They hit the ball better when they had runners in scoring position."
Sophomore pitcher Joe Titone closed the game, pitching through three and one-third innings. He threw one strikeout and allowed five hits, but he gave up zero runs.
"On the hill, we fell apart," Titone said. "Defensively I didn't think we were that bad today. It's us as a pitching staff at the end of the day. We have to come out stronger, throw more strikes and first-pitch fastballs. We have to execute."
The Chaparrals play their final home games of the season against the Milwaukee Area Technical College Stormers (34-18) in a doubleheader. The first game starts at 2 p.m. on May 3 at the COD Baseball Field.