Steven Young, a U.S. Marine Corps veteran, enlisted the day after 9/11, serving three tours during the Iraq war. After his service, Young confronted mental health challenges stemming from the traumatic experiences he endured. 
In combat, Young and his team conducted helicopter evacuations of wounded soldiers. His memories include the sight of blood-soaked uniforms and helicopters, where people like his commanding officer suffered severe injuries.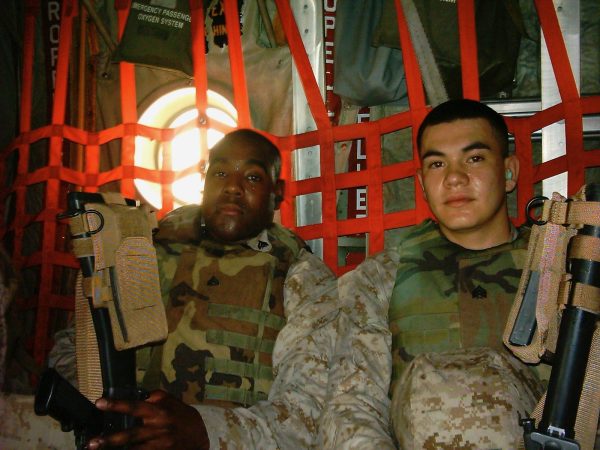 "I still see his face – just his jaw hanging off. 
"Mortar attacks were pretty much on a daily basis. I can still see the smoke from the rockets coming over," Young said. 
Following his second tour, Young's mental health deteriorated, marked by thoughts of self-harm and a drinking problem. In 2006, he was diagnosed with PTSD upon returning home, an affliction that continues to affect him daily. 
Night terrors plague Young, but among the various medications attempted, only his medically prescribed marijuana has successfully brought relief. As Young tried working through several different jobs, he found a passion for helping others in a medical clinic as a physical aide, where two patients, in particular, continued to fuel his passion for aiding others. 
"I met these two conjoined twins who were amazing. I watched them come in one day where they couldn't really move," Young said. "I saw them over time getting stronger and moving better.  
"I like that feeling of making someone feel good – giving them that motivation they need to do better."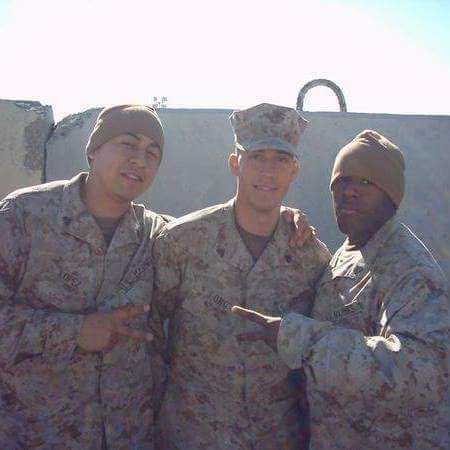 Young went on to enroll at COD, pursuing an associate's degree through the Physical Therapist Assistant (PTA) program to gain a full-time position in the physical therapy industry. But the way Young deals with his PTSD now has him in a new battle with the COD administration to keep his professional dreams alive. 
The PTA program has students go through both a classroom and clinical portion to complete their education. The clinical portion has students gain hands-on experience by working under supervision as an assistant at a licensed facility.  
In order to work at one of these facilities, all staff are required to pass a drug test so that they can be allowed to safely work on patients within the clinic. Young knew that his usage of marijuana for PTSD would most likely cause him to fail the drug test, so he sat down with the PTA program director to discuss options. 
In Illinois, adults over the age of 21 have been able to legally purchase recreational cannabis from all licensed dispensaries inside the state since January 2020. In March 2022, the Illinois House of Representatives passed the "Justice in the Workplace Act." 
Still awaiting approval from the Senate, this bill "would prohibit most employers from firing workers or discriminating against job applicants merely for testing positive for marijuana use, with some exceptions," according to an article from Marijuana Moment. 

Young described his situation and usage of medical marijuana, but Young said the director told him facilities don't accept positive drug tests and referred him to paperwork he signed committing to the facility's policy. Young accommodated the facility's requirement by substituting prescription melatonin for marijuana.  
What followed were sleepless nights, as the melatonin had no real impact on preventing any night terrors he was experiencing. The night before the test, he went back to the marijuana as the pain became intolerable, causing him to fail the drug test and be suspended from the program in Fall 2022. 
From the Fall 2022 to the Spring 2023 semester, Young tried to appeal the decision but was ultimately not readmitted into the program. During this time, Young made his appeal through the PTA program director, dean of the department, access and accommodations, the provost and the college president to fight for reinstatement, but it was not given.  
Before Fall 2022, Young completed almost 30 credits in college coursework but was told those courses needed to be retaken due to his suspension from the program. All of the classes he took before Fall 2022 are still listed in his COD student portal.  
Young uses the financial aid he gets as a veteran to pay for his classes. He's already gone through his first loan to pay for previous courses, and the approval of his second loan needs to come through. Otherwise, he won't be able to substantially pay for any more of his coursework. 
Young still works at his clinic as a physical aide, and the facility is willing to hire him as a physical therapy assistant if he completes the PTA program at COD. He planned to marry his wife after he graduated from the PTA program, as gaining a higher-paying job at the clinic would not only allow him to have a wedding but also better provide for his four kids. 
"I had to put my life on hold because of this whole thing. I'm supposed to be married by now," Young said.  
The PTA program director and dean of the department did not respond to interview requests for this article.
"I just want what's fair," Young said. "It's unfair for me to have to start over again when I've proven myself. I've done the due diligence and told them what's going on with me, and it's like (they) don't care. Any other drug that I took that was prescribed to me made me suicidal. I'm smoking pot just to survive."