Work-Arounds for College Textbook Expenses
Here are some alternatives to college textbook expenses, so that you can start the semester stress-free.
A can of Red Bull, self-care kits, and coupons for food – these were all free items that popped up in my package when I ordered a textbook. It was surprisingly like a swag box and really fits the needs of the college student clientele.
With these items was the intellectual property law textbook I ordered from Chegg for only $36. It would have cost $96 to rent the same textbook from the bookstore and a whopping $220 to buy it. The same textbook for $60 cheaper makes a big difference.
All I had to do was make a free account on Chegg, not even the membership type. It was delivered within a week, and I had access to the e-book while I waited for the textbook to arrive. 
For college students who want to avoid buying textbooks that can be hundreds of dollars a semester, finding alternatives like these is really important for us.
At the same time, I understand why textbooks are expensive. Most classes need specialized textbooks that are written by experts in the field to meet the standards of college-level education. For my legal courses, the textbooks are American Bar Association-approved. I can benefit long-term from buying textbooks with information that will be relevant beyond classes and into my career. The issue is that we can't afford these textbooks, so how do we even pass our classes to start a career?
The first solution is to apply for scholarships at the COD academic works website. There are always general scholarships that any student can apply for, as well as many program-specific ones. As a Paralegal Studies student, I'm lucky that our professors take it upon themselves to sponsor at least a few scholarships every semester. Usually around five students win these generous funds for textbooks, and it really benefits us.
One unique option is to have an endowed scholarship specific to your major. In 2022, the COD Paralegal Studies program worked together to fund the Sally Fairbank Endowed Scholarship, to commemorate her retirement. It took donations of over $10,000 from the whole community, including professors, students and alumni, to endow the scholarship which is awarded to a few students every year.
If you want to see more scholarships available for your major, consider starting an endowed scholarship fund through the COD Foundation, so students can benefit for years to come. 
You can also request emergency funding through the COD website, which has specific categories for different issues students may be facing. I used this option last spring, and the process was really straight-forward and quick. I emailed Financial Aid, and they asked for a list of my required textbooks to determine an appropriate amount of funds. They gave about $100 on a small gift card, which I used at the campus bookstore.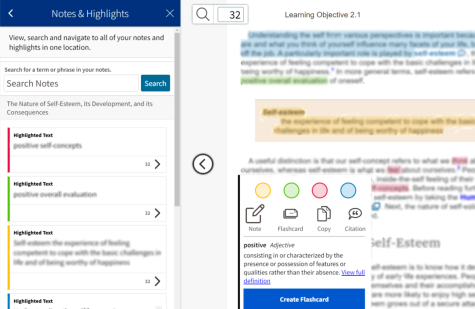 It's also a good idea to look at alternate options at the bookstore, like rentals. There's also digital textbooks, which I've gotten for seven different classes in the past.
Digital textbooks are usually hosted by Follet's BryteWave eReader website. You buy an access code from the online bookstore, and then enter the code into the Redshelf Access Code portal on the Brytewave website.  It has 120 or 180-day options, so you have access to the book for more than a semester. 
You don't have to worry about always needing Wi-Fi, since there's an offline access option too. The pages are formatted properly, unlike with other pdfs where the layout gets messed up.
There's even a note-taking feature that's just like taking notes in real life, with highlighters, bookmarks and flashcards. From those notes, you can make a built-in study guide. The most unique feature is the collaboration option, where you can share your digital notes with other students who also have the e-textbook. If you're taking a fully online class (NET), this is a really helpful feature to connect with your classmates and learn the content together.
Other alternatives are checking your neighborhood library for the textbook. I've also used a COD Library Digitization Request where the library can lend you the first few chapters of the textbook, by sending it over email.
I've also had professors who provided free textbooks online, like from the Open Education website. In a history class, my professors used nonfiction books and novels that we could borrow from the library, instead of a textbook to learn the same information. For this class, I found books on Hoopla, which was free though my local library card. It doesn't usually have textbooks, but it's a great way to find novels that may be required for literature and history classes. 
These affordable resources can come with more benefits and study tools than just getting a plain old textbook, so I encourage every student to try it out as you start the semester.