28,000 People Dead
The destructive earthquake aftermath in Turkey and Syria and the lack of aid provided for Syria compared to Turkey.
The destructive earthquake that hit the neighboring countries of Turkey and Syria, according to current CNN reports, has taken the lives of more than 28,000 people, including children. The countries have been quick to respond to Turkey's call for help but not to Syria's. This article covers the background of the earthquake, its consequences and answers why Syria has been left behind.
On the early morning of Feb. 6, millions of people in Turkey and Syria woke up to a devastating earthquake that ended in fatal consequences. The earthquake had a magnitude of 7.8 and struck when no one was expecting it. The footage of the ground shaking as if in movies, buildings collapsing to the ground terrified me when I first saw them on social media. After searching on YouTube and watching some more videos I witnessed one of the most heartbreaking disasters in history.
According to CNN, United Nations Secretary-General António Guterres said on Thursday they haven't yet seen the full extent of the damage and of the humanitarian crisis unfolding before our eyes, while estimates from the World Health Organization suggest up to 23 million people could be impacted by the natural disaster.
After reading several articles and seeing the extent of the damage I immediately called my friend who is now working in Turkey. He and one of my relatives who now live there said in Istanbul things are calm, and they have not had severe experiences as people in other cities did. Since I do not have anyone in Syria I could not get in touch with anyone to ask about the situation there. Though, through social media we could get all the necessary information and even photos and videos from the scenes.
This earthquake is believed to be one of the most destructive in the history of Turkey. The country had been hit by earthquakes before, but the main target was commonly the city of Izmir. However, this time, several cities, namely, Antakya, Sanliurfa, Kahramanmaras, Hatay and Aleppo were affected by it.
After all the information about the disaster was released, it was obvious Turkey and Syria had both suffered heavily. However, is it not painful to see that so many countries are doing their best to help Turkey but at the same time forgetting about Syria? Why did so many countries send rescue teams to Turkey within a few days, but we see none sending teams to Syria? Why do so many countries send money, clothing and food to those affected in Turkey but none to Syria? It was great seeing all the countries unite and help those in urgent need but the only question in my mind was why Syria was left behind.
The CNN report on the case states, "Across the border in Syria, rebuilding efforts will be even more complicated. Guterres warned Thursday that Syrians face 'nightmares on top of nightmares," and the World Food Programme has described the situation in the northwest of the country as a 'catastrophe on top of catastrophe.'"
According to NewsSky, "Dozens of countries around the world have rushed to send help after a devastating earthquake left more than 25,000 people dead across Turkey and Syria." However, all the help went to Turkey, not Syria.
While all the help is rushing to the cities of Turkey, the UN has responded as to why Syria does not get as much help. According to BBC, "At present, there is only an approved route into the north-western Syrian province of Idlib, the last rebel-held enclave: through the Bab al-Hawa crossing over the Turkish border." 
The UN, among others, has repeatedly urged Syria and its allies to allow aid to flow into northern Syria from another route via Bab al-Salameh on the Turkish border, as well as a crossing from Iraq into the largely Kurdish areas of north-eastern Syria.
While the governments were not active in supporting Syria, I have seen lots of people, and organizations in Instagram collecting donations that would be sent to help Syrian people. Some of the organizations are Ilmfeed of the United Kingdom that collected more than 2.5 million dollars. Instagram users were very active in spreading the donation pages and raising awareness of others.
The aftermath of wars in Syria over the last decades have made it hard for the country to gain recognition from other countries around the globe. On the contrary, it has been hit by one sanction after the other and thus, the voice of the country has shut down. 
"Syrians, wherever they live, have been pulled down by years of grinding poverty and multiple privations," the BBC said.
Bouthaina Shaaban, special adviser to Syrian President Bashar al Assad, called on Western countries to lift sanctions she said were stopping Syrians abroad from rallying to help.
"Why don't [Western nations] treat countries the same way?" Shaaban demanded on the BBC's Newshour program this week. "It's not humanity; it's politics."
Aid has always been weaponized in Syria. During our regular reporting from Syria during the most ferocious years of fighting, we saw close up how a merciless "surrender or starve" tactic was repeatedly wielded, mainly by government forces as they cut off entire communities seen as supporting their rivals.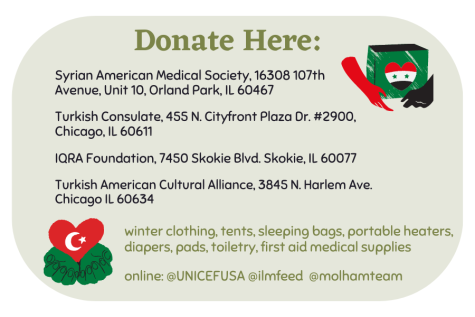 It is good to see that so many countries and people around the world were quick to respond and help the people affected by this natural disaster. However, it is heartbreaking at the same time to see that while one country is getting condolence messages and loads of humanitarian aid, in the other people are still waiting for someone to help get their families from under destroyed buildings.
For people that are interested in donating and helping people in Turkey and Syria, they can see the graphic image with all the important guidelines on it.