The Weeknd explores softer side
"Beauty Behind the Madness" embraces old and new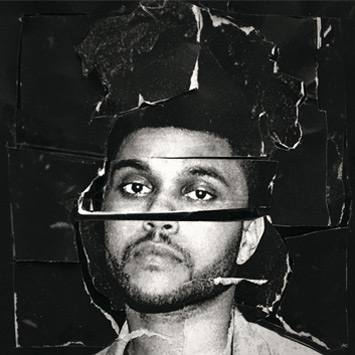 Sex, drugs, rock and roll; that's pretty much all we've heard from The Weeknd. From "Trilogy" to "Kiss Land," fans have become accustomed to raw, explicit terminology and repetitive themes. The Weeknd's latest release, "Beauty Behind the Madness," will shock fans with an unexpected softer side. The best part: the R&B king has refused to sell his soul to mainstream radio.
The 14-track album embodies The Weeknd's past work to a tee, but takes a more sensitive approach in its messages. Much of the album focuses on love, particularly finding it hard to admit. Lyrics like "To say that we're in love is dangerous, but girl I'm so glad we're acquainted," found in the track "Acquainted," represent much of the album's feel.
Whether The Weeknd has found a great love or has just approached writing with a softer heart, this album, graphic content diluted, will attract a much larger pool of listeners than his previous work.
The tracks are back-to-back hits, each with its own individual story and style. Many long-term fans have criticized the new sound to be nothing but radio bait, but The Weeknd holds his own by embracing a new side to his typical style. While tracks have more pop-heavy beats, no instrumentals are overwhelming enough for one to claim it is not The Weeknd's own artistic evolution. It's possible to see why some are comparing him to Michael Jackson, but The Weeknd holds his own with a dark R&B vibe, flourishing above any pop inspiration he may have taken.
Tracks like "Tell Your Friends," produced by Kanye West and "Dark Times," featuring Ed Sheeran, may be the to blame for these pop-heavy claims. Yes, The Weeknd has had two radio singles in the past year, but that is not to say his album is radio-friendly, no matter whose name is on the track.
"Shameless" was the first track that struck me as something unusual. The song is produced with little instrumentals, giving an acoustic feel. The calm, vocal heavy track is one that pushes the album into what I would consider a new generation for the artist.  
Perhaps one of the best tracks on the album is the last, "Angel." The song is six minutes of pure bliss, speaking of a woman who he knows he can never win back. Lyrics like "Even though we live inside a dangerously empty life you always seem to bring me light," surprise listeners by the unexpected care and adoration for the person as a whole, a theme little explored by the artist. This is the closest thing to a love song we have heard from The Weekend throughout his career. It's a side the artist is just getting acquainted with and a side that makes listeners want to hear more. To top it off, the song ends with a full choir, truly making the track angelic.
This album has taken to the top of my must-listen list, especially for fans of The Weeknd's previous work. While "Beauty Behind the Madness" is only a portion of the vulgar, almost tacky messages in The Weekend's repertoire, fans of his past work will find solace in its similar story lines and tone. This album is far from family friendly, but has proven that The Weeknd can embrace his vulgarity in an understated way. It has also proven that there is much more than the front he projected in the past; there is romance, there is respect, and these are things that his newest artistic evolution has allowed him to warm up to.