After a COD student spoke of boycotting and potentially dropping their classes for the requirement of purchasing expensive online textbooks, Student Leadership Council member Moises Plata wanted to see if a good chunk of the student body shared the same sentiment. 
From nursing, computer science and psychology majors, to those who are undecided, Plata surveyed nearly 170 students around campus about their personal experiences with using online textbooks as a whole. Collectively, survey responses indicated feelings of exploitation but also evidence that many students who've used online textbooks have found them ineffective. 
"When I went through everybody's opinions and responses, the gist of it was that it's unfair," Plata said. "It's inconvenient. It's a waste of time and money. It's sort of like a pay-to-play situation."  
Within the survey, one nursing major spent somewhere between $1,500-$2,000 in online textbooks for their nursing classes taken so far. 
"Students are also mad that they can't keep the book or share stuff from the book with other classmates," Plata said. "Some students go as far as to drop courses if the professor requires you to buy an online access code."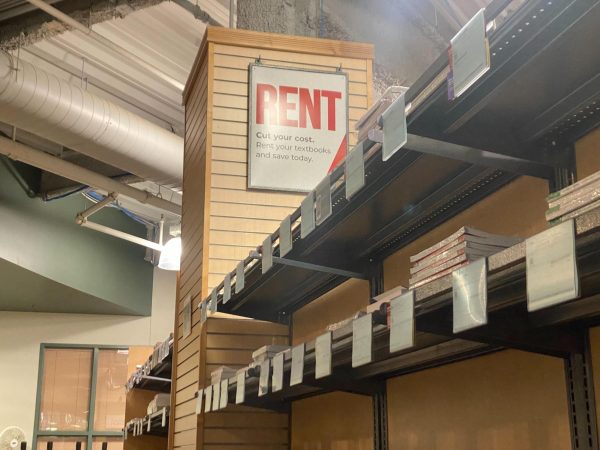 COD's Open Education Resources (OER) initiative aims to strike down the burdensome nature of both online and physical textbook purchases. Through the replacement of paid textbooks with faculty-created materials that are free to use by anyone, OER wants to make college more equitable and accessible by bringing textbook costs down to zero. 
Lauren Kosrow heads the OER project at COD, and for students looking to have their voices heard on the cost of textbooks, Kosrow asks that students fill out a survey created by the Consortium of Academic and Research Libraries in Illinois (CARLI).
The survey will be open until Dec. 31, 2023 and will largely collect statewide data on the impact textbook costs have on students across Illinois. Almost 300 COD students have responded so far.
When students are using financial aid to pay for their education needs, sometimes textbook costs can take up a large amount of the total aid the student receives.
"It's very well documented that textbook costs can be a substantial burden on students in their higher education journey" Kosrow said. "In addition, the cost of textbooks can have be a significant barrier to students' academic success."
Since the OER initiative at COD started in 2019, roughly 250 class sections at the college are taught using OER material each semester rather than required textbooks a student must pay for. After the Spring 2023 semester ended, OER implementations at COD have saved students approximately $4.5 million over the last five years, according to data collected by Kosrow. That's an estimated $821 per semester for the average full-time student at COD.
When professors choose to put together OER textbooks for their students, their control over the content can help reach more specific learning outcomes to benefit those in class.
"We love talking about textbook affordability and the fact that these resources are free to students–and that is an incredible advantage" Kosrow said. "Another huge advantage to both students and to faculty is the ability to customize and curate specifically for that classroom experience and for the courses that are here at COD."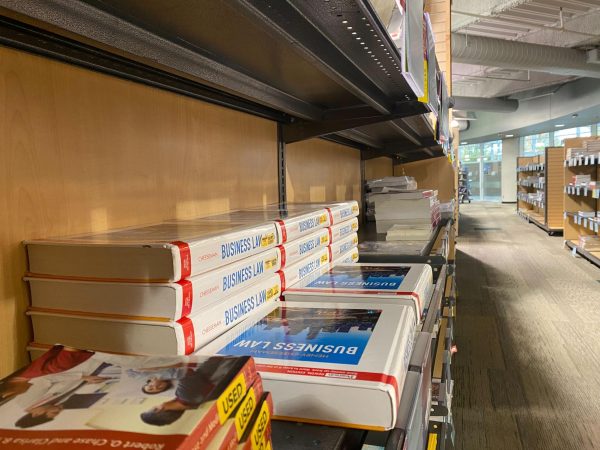 Over the past two years, COD justice studies professor Eric Ramirez-Thompson has put together OER textbooks for some of the courses he teaches.  
Other instructors from any institution teaching in the same discipline as Thompson will have the opportunity to use his textbook for their own courses. The textbook he created for his computer and criminal justice course has gained thousands of views, Thompson reports.  
"I actually provide a map in my manual for the person who might want to teach it," Thompson said. "They can see how each reading or assignment is mapped up to a course of chapter objectives."  
Thompson found his creation of OER materials as an opportunity to get reenergized and rethink criminology as a whole. When it comes to students, the creation of his OER textbooks will offer the most recent data and statistics on the subject, keeping more information relevant to those diving into the coursework.   
"It's a lot of work, but it gives the faculty member an opportunity to jump back into material that changes all the time," Thompson said. "In our field, there's constantly new content. So we always want to connect the students to (what's) most up to date."  
One potential obstacle that lies in the way of faculty members thinking about creating an OER textbook is that the technological setup can be intimidating. If Thompson didn't possess his own background in digital learning, the online setup process would have remained complicated.  
"I think that although those people still are content experts, they don't know how to translate that expertise into the digital environment," Thompson said. "That's always been a challenge for net courses or for people that are doing some form of online instructional design."  
COD professors who choose to create OER materials for their course have the opportunity to apply for the faculty support grant program – which can award professors a stipend to help pay for time spent in the OER creation process. But applying for the grant is optional.
Applications for creating OER materials are reviewed by a faculty steering committee made up of professors across disciplines. From those that are selected, Kosrow and other faculty members go on to support the creation of their textbooks or other course materials.
"If faculty need assistance searching for and finding open materials or determining intellectual property licensing, I can help with that," Kosrow said. "For example, if a faculty member is trying to determine if a resource falls under full copyright or if it has an open license. I provide assistance with the whole open publishing process."
Per semester, Kosrow typically manages five to 15 different OER projects from faculty members across disciplines. Currently, Kosrow and the steering committee are trying to make more students aware of the OER initiative and where they can take advantage of it.
"We're working on being more transparent with students on the front end which course sections are being taught with OER," Kosrow said. "Our next ambitious goal for this initiative is to have a pathway for students to complete an Associate in Arts degree with zero textbook costs using OER."
For more information about OER at COD, visit opencod.org/oer/.