Our endorsements for the Board of Trustees
On April 7, College of DuPage faculty, students and community members will finally have the opportunity to vote for potentially three new members on the Board of Trustees. After months of public scrutiny on the community college, the campaign trail is nearing its climactic end. With 12 candidates to choose from and many issues to address before voting, students deserve to know which candidates will properly serve our school with the best knowledge, ideas, and interest at heart. After interviewing the board candidates and reviewing submitted questionnaires, we selected three candidates who best exemplified the necessary qualities the position requires, including their dedication to serving the students. The Courier editorial board endorses former state Rep. Sandra Pihos, attorney Deanne Mazzochi and businessman Matt Gambs.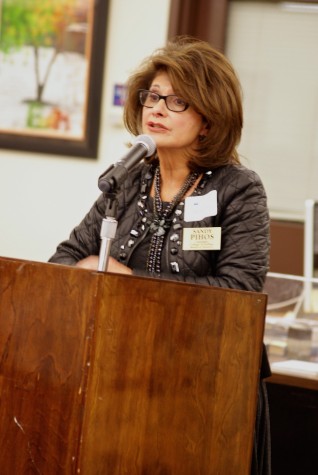 Sandra Pihos
Knowledge, experience, connections, and passion only scrape the surface of what Pihos has to offer for COD. After working in the field of education for 32 years, she knows what it takes to help students reach their full potential and what a school must do to provide for them. She plans to measure academic progress and success by gauging our operational excellence and implementing programs to improve in areas where COD is lacking.
Not only this, but Pihos also has been a state representative in Springfield for 12 years. Her political knowledge and connections will push COD and its community to become the force it can be, starting with hiring a president that has "highly respected academic credentials, good administrative credentials, and a proven history of vision, honesty, integrity, who is respectful and collaborates and values the opinions of faculty, staff, students and the community."  Her goals are clear, with providing accessible, quality education to the community at the forefront of her mission.
In short, Pihos knows what the school needs, what she wants, and how to get it.
Deanne Mazzochi
Make no mistake, Mazzochi is tough. She is charismatic, open to communication with students, and truly cares about COD, which is why she stands so firm on issues regarding the school. Mazzochi has the students' best interest at heart, which is what we found to be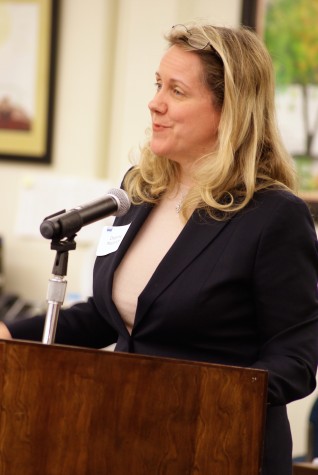 one of her most endearing qualities. She's available to chat through a variety of media, from email to contacting her in person. She has an obvious want from her to reach out to others.
Her desire to visit classrooms and ask questions directly to students is not only proactive but thoughtful as well. When tackling specific matters involving the school, such as finding a new president or addressing issues of transparency, Mazzochi has a clear, unambiguous plan for making improvements and isn't afraid to be completely honest about her feelings toward the current board.
When it comes to finding a candidate that encompasses both the drive to succeed and the means to do so, there is no one more qualified than Mazzochi.
Matt Gambs
After working 22 years in the financial service industry and now serving as the chairman for the Illinois Chamber of Commerce, he hardly seemed like the perfect candidate for a college board of trustees. And yet, he absolutely is. Gambs has a better grasp on the issues the college faces today than most other candidates, even those who have experience in the field.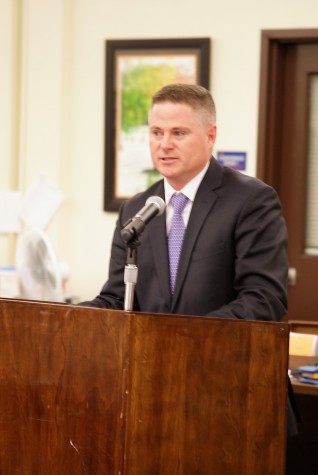 His knowledge in business will benefit the school and community, especially when it comes to decisions of finances and, of course, the price of tuition. His main concern, aside from finding a suitable president to take over COD, is to offer the means for education of community members seeking a variety of certificates and diplomas.
Gambs understands that COD is a diverse community of non-traditional students and values the path it paves for success. In addition, his ideas for honoring diversity within the student body and the faculty are unexpected and innovative. We are incredibly eager to see what amazing things he will accomplish on the board.
View Comments (4)