NFL Fantasy Football Tips 2017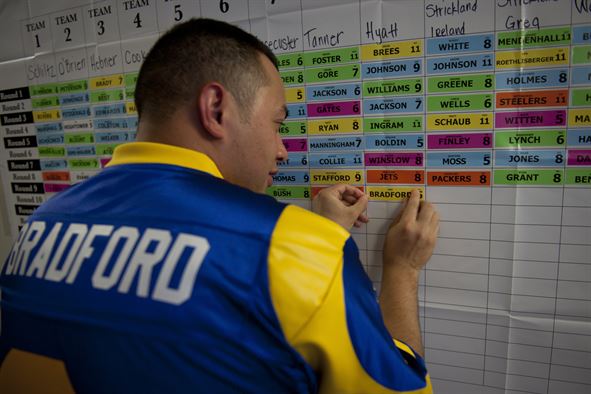 Now that football season is finally here, it's time to address the most important thing for the fans, fantasy football. I'm here to bring you the best tips to make your fantasy football season the best it possibly can be.
Set an alarm on Sundays and Thursdays– This one might seem a little outrageous, but believe me when you're trying to dominate your league, you need to come prepared. Having this alarm will help you set your lineup in case you forget to move that player out for the week and get you to play the best possible lineups.
Defense and Tight ends are unnecessary– Hear me out on this one. Tight ends, aside from the handful of top guys in the league, have a track record being spotty throughout the season. Defense is set up to where they simply can only NOT lose points. Unless you get a top defense such as Seattle or Denver, do yourself the favor and play the matchup of weak offenses for that week. Perhaps anyone playing Jacksonville will be a good choice.
Running backs have value in the waiver wire– Be sure to check out the waiver wire early in the year to find quality change of pace guys to bolster your flex on bye weeks and perhaps vulture a couple of touchdowns from starters.
Let the kicker go undrafted– You're better off waiting to pick up the kicker on the waiver after your draft is over. Aim for guys that are on teams with horrid offenses, could lead to a lot of kicking opportunities.
Download the fantasy app and R-E-L-A-X – Make sure to download the fantasy app that your league resides in to keep up and make a strong lineup. Most importantly don't worry about a bad week. It's a long season.