Killer Klassix: Transit – "Joyride"
Transit's farewell was a testament to pop punk's modern DIY culture, noting that as long as the band remained true to who they are, they did not need to sacrifice their art in an attempt to "make it."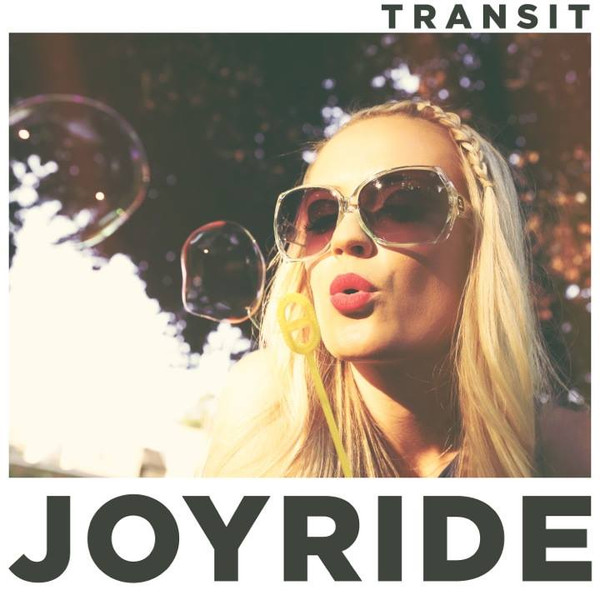 Imagine driving down the coast on a long-winding road with the vehicle packed with all your friends. The car is blaring music and everyone is in the back, jamming, talking and laughing as hard as possible at the stupidest thing in the world. All the ever-gold feelings that light one up on the inside of being in the company they love and are fully enthralled in a moment of synergetic enjoyment. One band set out to make this sentiment their final goodbye to their mainly underground fanbase on the cusp of being one of the most influential east-coast pop punk, emo bands of their time. 
"Joyride" was the fifth album and farewell effort of Boston-based quintet, Transit. Given its temporal atmosphere and sound, the album was released uncharacteristically out of time, on Oct. 21, 2014, by Rise Records. The album is emotively thematic about youth and everasting fun. Lyrically, the album uses relatively youthful experiences for inspiration on the release. "Joyride" is also their only album to not have founding guitarist Tim Landers, whose absence was noted by fans.
Though the release may have been seasonally out of place, the album was one of the most pivotal releases for both the band and the pop-punk scene. Generally, east coast, pop punk bands meld together the fun and youthful nature of pop punk with the melancholic melodies of emo music. However, Transit's hallmark sounds enabled the band to be set apart from both label mates and the generation of pop-punk bands that they came into popularity with, with "Joyride" being the pinnacle example of that distinction. 
"The Only One" takes an amusing initiatory nature with a bouncy drum beat paired with a melancholic melody. Leaning heavily into contemporary emo sounds, guitarist Torre Gioffi and drummer Brandon Frazier establish a dynamic layering of their performances in order to turn vocalist Joe Boynton's negative narrative into an accessible melody.  Boynton's performance is furthered by an unconventional pop voice utilizing an east-coast twang, like country music.  
"Saturday, Sunday" is more simplistic in composition, but the track beautifully flourishes under the progression of Boynton and Gioffi trading melodic experimentations. Though every melody can be reproduced and possibly improved, Transit's melodies are specifically tailored to their synergetic playstyles. It places that much more emotive emphasis on the band's performance of each song, either live or on track. Though the melody and lyrical material may be melancholic, the track emotes the relative experience of desiring a better day when it seems difficult to get through the current one and goes as far as to incorporate a positive beat to further musical exploration.  
"Rest To Get Better" is a well-constructed positive lamentation track. It's a great choice for being the second single from the album. Boynton's lyrics are a relative expression of all the struggles one goes through in the desire to fix all their problems, but simply growing to resent their life. Employing a high-energy guitar riff and an aggressive take on vocal performance, Boynton and Gioffi are able to create a unique sound that allows listeners to easily access both the sentiments and melody of the song. Boynton's chorus towards the end of the song bitterly furthers the notion stating, "Wide-awake the world moves slowly/I will never escape from the lonely." It expresses a more intimate sacrifice in order to functionally provide for ourselves. 
"Nothing Left to Lose" is a wonderful nuanced take on the birthday track, which is rarely seen in the genre, but noted when done well. Though mischievous in nature, lyrically Boynton employs a relative approach to his performance. Gioffi's track further provides foundation for Boynton's performance playing off of Boynton's vocals and creating a pairing melody that makes the track that much more fun and accessible to the listener. 
"Fine By Me" is another dance track that leans heavily into pop punk and emo sounds to create an immersive track for fans. It is rooted in youth and the band's influences at the time– pop-punk bands such as Bayside, Taking Back Sunday and The Get Up Kids– but adds a pop element that is perfect for movement. Though the song is lyrically about finding someone who helps you realize you are worth something, the song's overall nature is positively focused and is furthered by fun elements.    
"Follow Me" ends the album on a high, with a more country-influenced flare. Boynton and Frazier initiate the track with the drums providing an experimental flare of fun, while still delivering a very definitive final performance on the album. So much so that the album ends on not just a personal wonderful end, but a lyrically implemented "end." 
"Joyride's" legacy remains one of the most remembered not simply as a release in the later 2010s mix of the period's pop-punk artists. While it is important for every band to be able to garner mainstream attention, Transit's farewell was a testament to pop punk's modern DIY culture, noting that as long as the band remained true to who they were as artists, they did not require everyone's attention or to sacrifice their art in an attempt to "make it." What Transit did in their career, is write music, play shows and enjoy the ride. 
5/5