Halsey embodies the millennial generation
Ashley Frangipane is anything but your typical 21-year old. She went from opening for the indie-pop band Imagine Dragons to headlining her own international tour, to nearly selling out Madison Square Garden in under a year.
Going by the stage name Halsey, the alternative-pop artist has taken the world by storm, currently holding the title of America's second best-selling album even two months after it's release.
Halsey stopped in Chicago, selling out two nights at The Vic on Oct. 28 and 29.
I arrived at the show only to wait in a line extending four blocks from the theater. Once inside, I was able to see the dynamic of the crowd. I expected to be surrounded by mobs of teenage girls, but to my surprise there was a diversity to the people seated around me. Behind me was a couple in their late 20s on a date, to my left was a row of 30 year olds, and at one point a 5-year-old walked past me.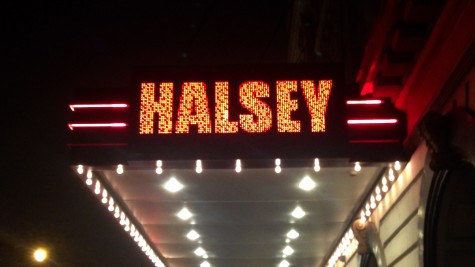 That being said, the show was in no way appropriate for someone of such a young age. Halsey loves her profanity, adding to her badass persona. Along with explicit language, she took the stage with nothing but a bra and harem pants for the majority of the show, only later changing into an even more risqué bodysuit.
The 15-song setlist had a flow so graceful that songs passed by much faster than seemed to make sense. Halsey started with a bonus track, which is unheard of. Still, she couldn't have picked a better starting point. From there, track intensity grew for the first seven songs. From the eighth on, the mood became mellow until the finale song, "New Americana."
Chances are, whether you have heard of Halsey or not, you have heard the song, shocking listeners with the lyrics "We are the New Americana, high on legal marijuana, raised on Biggie and Nirvana, we are the new Americana."
This song has a much deeper meaning than the lyrics will allow with little thought. It stems from issues of the millennial generation like gender, sex and racial equality. Halsey, both mixed-gender and bisexual, has become the face of these issues, and reminiscent of that, I have never seen such a cult-like response to an artist's concert interlude.
Halsey introduced this song as something that meant everything to her based on what she has accomplished as an individual. She amounts it to the support of her fans, admitting that she is an underground name and has gotten her exposure to fame with minimal publicity. She turned the conversation into a plea for our generation to stand up and fight for important issues. The response to this message was overwhelming to the audience, sparking louder cheers than any other point in the night. The energy rose in the theater and I could physically feel motivation and self-worth rising to new heights in everyone around me.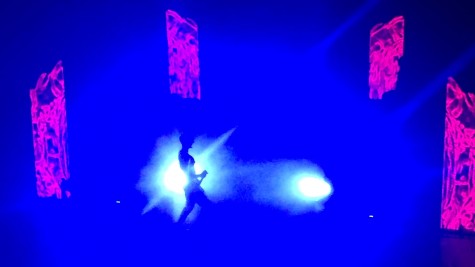 Keeping this attitude will not only skyrocket Halsey's career, but will very quickly pin her as a very influential voice of social inequalities and our generation as a whole.
Halsey displayed an entertaining set, interacting as much as she could with the audience. The small stage was the right size for the strutting, jumping and back bending she performed throughout each song. She seemed to fill the space too perfectly. It has one wondering how she will adapt to an 18,200-seat stadium as opposed to a 1,300 capacity room off the beaten path in a city college neighborhood.
All that I can say for sure is that Halsey's brutally honest songs have won over the hearts of people all over the world, and will continue to do so. There is no doubt the girl will be able to sell out arenas around the world within the coming years, which makes her promise to always return to her favorite cities and her favorite small venues so much sweeter.
You can listen to Halsey's debut album Badlands on our Courier Spotify.