Have you ever been in a group where you felt like the odd one out? Did people ask you uncomfortable questions? When this happens in classrooms and workplaces, it can lead to real challenges, and this is part of what the College of DuPage's Diversity, Equity and Inclusion (DEI) department and its new director, hope to change.        
Being a minority amongst classmates or coworkers was a common challenge for Nevien Shaabneh as a Palestinian-American Muslim woman. She has been working in a variety of literary and academic roles that specialize in inclusion for over two decades. This includes working with the Diversity, Equity and Inclusion committee for the Association for American Literary Agents. She also served as an equity coordinator for a suburban high school, a speaker and presenter at national conferences and a DEI consultant for various organization.
Shaabnah reflected on how she intially embarked on DEI.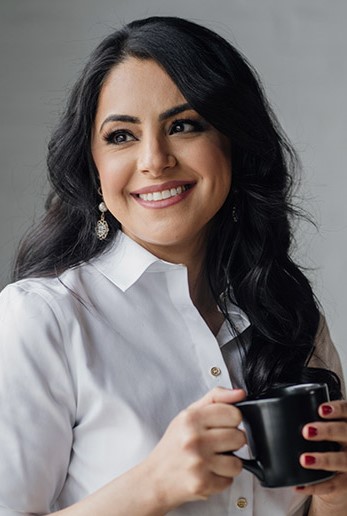 "If you're a minority in a majority space, you become the DEI committee. People tend to come to you for answers. I decided early to lean into it, and I saw the need for cultural competency," Shaabneh explained. "However, I don't think the onus should be on marginalized people to explain themselves or defend themselves. That's why you have DEI professionals."
When asked her opinion on students responding to microaggresisons, Shaabneh shared advice.
"If a student is asked a question that's invasive or they don't feel comfortable answering, they shouldn't have to answer it."
Shaabneh earned a Master in Arts and a Ph.D. in Literacy, Language and Culture with a focus on Diversity and Inclusion from the University of Illinois at Chicago. Following a Ph.D. program was an important calling for Shaabneh, especially as she continued in the DEI field.
"I still felt I needed to pursue more knowledge in order to be an expert in my field. This is what led me to my Ph.D. work," she explained. "I was definitely intrigued by how I could make an impact and help create change in whatever space I was invited into. It was my calling, my life mission, and it's hard work, but it's worthwhile."
Her role at COD will take an institutional approach and encomapsses what she refers to as the COD community.
"I'm honored and happy to be at COD, and I look forward to the opportunity to work with students and employees in creating a vibrant and inclusive COD community," she said. "Already, I've met so many wonderful people, who are passionate about making positive change. There are already so many great initiatives, and I want to use my position to highlight and expand those."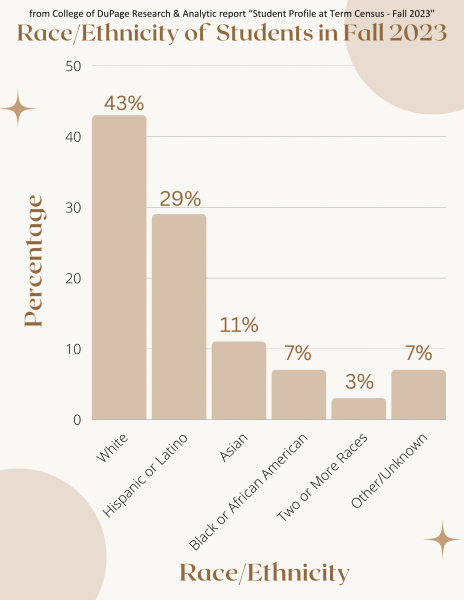 Shaabneh hopes to collaborate with people across the college who are already engaging in DEI initiatives.
One group is the Center for Student Diversity, Equity and Inclusion, which is led by David Swope, and hosts the Student Intercultural Resource Hub. There is also the Student Leadership Council and the student trustee that strengthen cooperation between pupils and administration. Other key programs at COD are the Center for Access and Accommodations for students with disabilities and Financial Aid and COD Foundation scholarships that benefit students in economic need.
Much of the work done by the Department of Diversity, Equity and Inclusion may also occur in conjunction with the college's Title IX Coordinator. In accordance with federal law, COD maintains the Affirmative Action and Equal Employment policies so underrepresented populations are adequately given enrollment and employment. Shaabneh said a having a diverse staff is important for the quality of the school environment.
"This is definitely a priority at many colleges. As part of the DEI plan framework, one of the priorities is employee diversity. This will entail recruitment and retention," she said. "Across the U.S., most public education has faculty that is 80% white. When compared to the amount of BIPOCEM (Black, Indigenous, People of Color, and Ethnically Marginalized) people, it tends to be disproportionate. This isn't just a COD issue. Seeing representation is important."

Implementing successful equity initiatives will take planning, and Shaabneh mentioned how her doctorate studies helped her develop the necessary skillsets.
 "In my PhD, the framework I developed is called 'Culturally Sustaining Relationships.' In those relationships, we engage in culturally sustaining practices, where people can bring their whole selves into a space in which we learn to understand, accommodate and celebrate our differences and our similarities," Shaabneh said.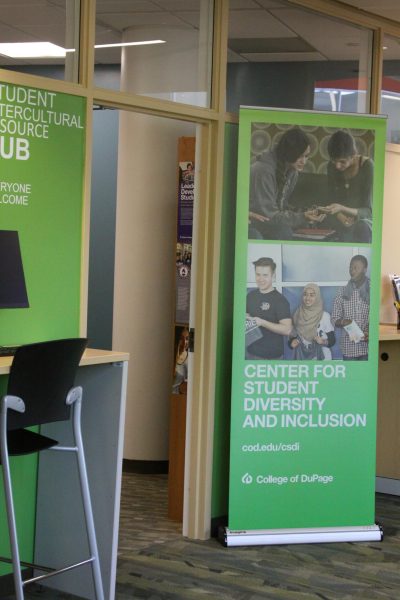 In her advice to students on how to deal with differences that may lead to tense situations, whether in class discussions or social gatherings, Shaabneh encourages them to look past their perceptions of one another.
"Really at the end of the day, it should be humans first. We are not walking labels, we are people. If you're angry at a person, think about whether you are angry at a perception versus the actual person," Shaabneh said. "Always reminding yourselves that you are with another person. Somebody else's safety, security and rights comes before opinions."
By strengthening Diversity, Equity, and Inclusion efforts, Shaabneh hopes to better the well-being of the COD community. If students or faculty would like to reach out to Shaabneh for advice and help on how they can reinforce DEI efforts in their classrooms and clubs, you may contact her at her email, [email protected].