The College of DuPage women's basketball team took an early lead at home against Moraine Valley Community College, ending the second quarter ahead by one point on Nov. 16. The Chaparrals came out with aggression for the third quarter, but 11 fouls in the second half killed their momentum causing the Cyclones to take the lead. Unable to find control, COD fell to Moraine Valley 63-61, leaving them with a 1-3 record.
"When it came down to it, it got really exhausting continuing to do what we wanted," head women's basketball coach Abby Talley said. "At the end of the day, [the game is] four quarters for a reason. The strongest conditioned team is going to be the one that pulls through. It definitely came to staying mentally focused."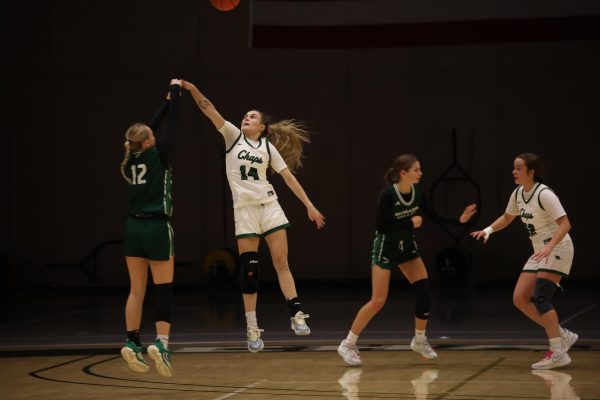 The Chaps committed a total of 22 fouls to the Cyclones' 17. Talley said the team did a good job of staying focused and encouraging each other when they fell into foul trouble.
"With us being so aggressive on defense, you're going to run into those referees that have different opinions," she said. "The girls know that. We go into every game knowing it's probably going to be eight-on-five: the three refs and the five opponents against us. Because DuPage is doing so well in so many sports, nobody wants to see DuPage on top for anything. It's going to be tough for everyone. Knowing that we shouldn't let that affect us mentally."
Freshman guard Maddie Maracich picked up her first double-double of the season, racking up 11 points and leading the team with 14 total rebounds. She also picked up one assist and one steal.
"I try to always give the extra shot and just make another play," Maracich said. "I like to score, but I usually am the type to always look for other teammates and try to make a play. Box out, rebound and provide second chance opportunities."
Sophomore guard Sierra Gibson led the team with 14 points before fouling out with less than two minutes left in the fourth quarter. She also made three steals, two assists and total rebounds and one block. Gibson said referees watch out for COD because of the team's intensity.
"Nobody wants to see us on top," Gibson said. "Last year, obviously, we came out on top, and I think that just pissed everybody off. We're a loud team. We're very passionate. We also have two female coaches, so I think that doesn't really help. We're different, and we're very passionate about the game as a team, so I think it's just like that."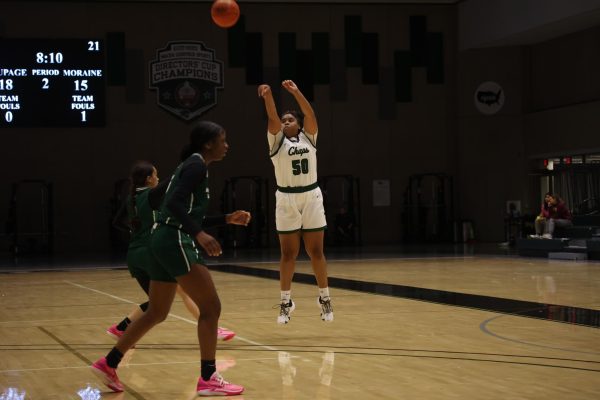 Sophomore forward Savannah Anderson notched 12 points and six total rebounds. She also made four steals, one assist and one block.
"As a team, we did particularly well with moving the ball and talking," Anderson said. "We just have to be a little more confident when we're going up and know what we've got to do on [defense]."
Sophomore forward Sarah Topps notched 12 points and six total rebounds. She also made four steals, one assist and one block.
"Some of the people that we didn't really think were their best shooters came out and started lighting it up," Topps said. "We just need to try and to find the right people, match up and get out there before they can get the ball up [the court]."
The Chaparrals battle the Minnesota West C&T College Ladyjays at 1 p.m. on Nov. 18 at Klaas Court.