The College of DuPage men's soccer team looked sluggish against Carl Sandburg College through the first half of the game. Struggling to connect passes and create scoring chances, the Chaparrals were shut out by the Chargers 2-0, leaving their record 1-2-3.
"We didn't give our best effort," head men's soccer coach Zac Ludwig said. "Particularly in the second half early on. We kind of came out flat. They scored early, and we didn't really respond the way we needed to. It took us too long to get back into it. They capitalized to their credit, and by that time, it was too big of a hill to climb."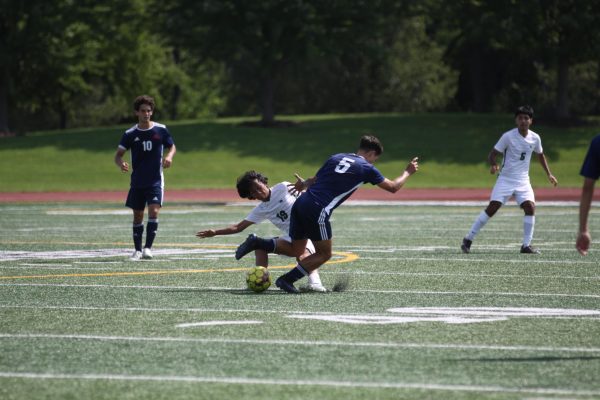 Freshman forward Archie Murphy made two shots on goal. He said the Chaps were the better team in the first half, but they couldn't stop the Chargers' momentum in the second.
"The moment [Carl Sandburg] scored their first goal in the second half, that seemed to be it for us," Murphy said. "That's not how it should be. We seemed to give up the moment that went in, and we just never had any fight about us to come back into it. When the second [goal] went in, that was a killer. At that point, we were completely done."
Freshman goalkeeper Sam Negus made five saves and allowed two goals on seven shots on goal. He said the early goal in the second half quickly followed by another discouraged the team.
"We didn't refocus as a team," Negus said. "Which is why [the Chargers] had seen another goal quickly. It's something we've got to work on. We need more leadership from the team to make sure no one drops their head. 1-0 down, you're still one in the game. 2-0 down, it's a lot harder to come back from that."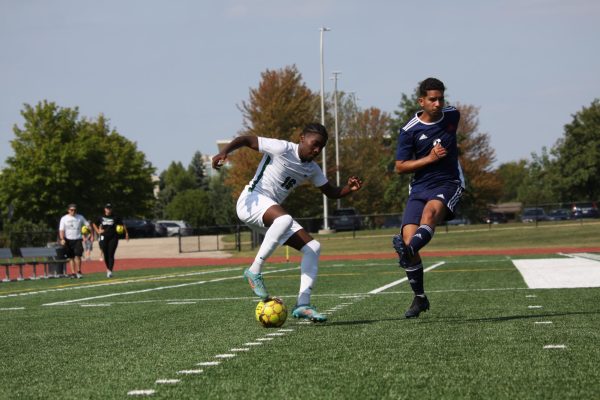 Sophomore back Oscar Mastache said the Chargers' ability to work as a unit made it hard for COD to create chances.
"[Carl Sandburg's] attackers were very skillful," Mastache said. "They worked hard as a team. Their defense worked [better] as a team than us. We need to learn from our opponents. We need to learn how to work as a team, offense and defense."
Freshman utility Jacob Sarabia made one shot on goal. He said the team should respond with more intensity going forward.
"We've got to play with more intensity," Sarabia said. "Everyone has got to come out with everything, with more energy. If we play with more energy and more intensity, that's how we're going to get the results that we want, not like today."
The Chaparrals will look to win their first conference match-up of the season against the Joliet Junior College Wolves at 4 p.m. on Sept. 13 in Joliet.