The College of DuPage men's basketball team took flight in their first game as a Division II team at home on Nov. 2 against Judson University junior varsity. With a team total of 40 rebounds, the Chaparrals wouldn't let the Eagles find momentum. COD took down Judson JV 88-53 to win their first game of the season, making their record 1-0.
"I think it overall went very well," head men's basketball coach Joe Kuhn said. "We started the game out really quick and kind of set the tone. I got to play a lot of guys; so that was good. There was a lot of good and a lot of mistakes. The mistakes are part of the learning process, which is important when starting to play."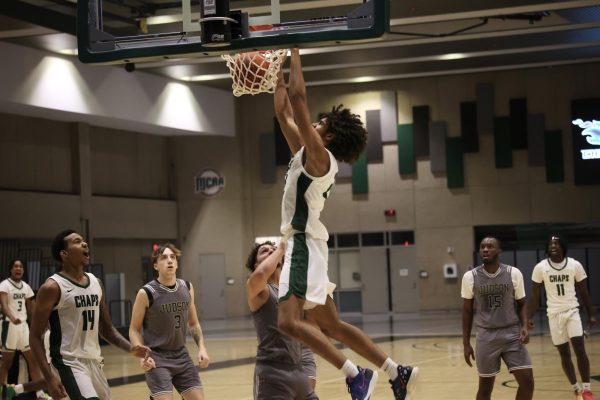 This is the Chaparrals' inaugural season as a D2 team. Kuhn described what the promotion from Division III means for the future of the program.
"Right now we've been playing a lot of Division II teams on the schedule as it is," he said. "I think this will challenge the program. We want to grow into being one of the top programs in the country, and we're just getting started with it."
Sophomore guard Jayden Dean earned his first double-double of the season, scoring 11 points with 10 assists. He also picked up three assists and two defensive rebounds.
"This feels good," Dean said. "It feels good to be playing against another team and getting started with the season."
Sophomore guard John Gray III led the charge, scoring 20 points with four defensive rebounds. He also notched four assists and one steal. Gray III detailed what he's working toward this season.
"I'm just trying to show my experience because it's my sophomore year," he said. "I want to show these guys when it gets slow out there, we got to pick it back up. [I want to] be more of a leader on the court and show these guys the ropes."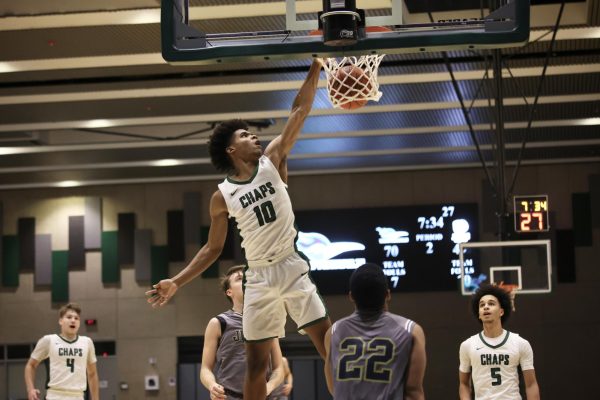 Freshman forward Braylen Meredith racked up 18 points with five rebounds. He also picked up two assists and one steal.
"I'm feeling great," Meredith said. "We got a nice [win]. My teammates and I are really excited."
Freshman guard Tylon Toliver scored 10 points with three defensive rebounds. He also secured one assist and one steal.
"We hope to build on each and every game we play and get better," Toliver said. "We're going to be with each other for a long time. So we just have to build our chemistry."
The Chaparrals battle the Richard J. Daley College Bulldogs at 7 p.m. on Nov. 9 at Klaas Court.