Christmas in Chicago
The best holiday festivities to boost everyone's Christmas spirit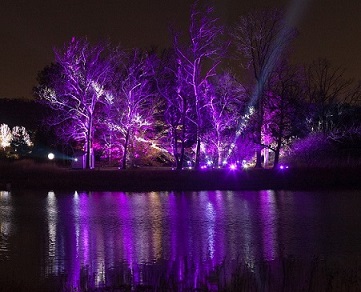 Now that we've all had our turkey, stuffing and pumpkin pie fix for the year, it's finally acceptable to get excited about Christmas. Let's face it- pumpkin spice lattes can't last forever, and there is no better way to get into the Christmas spirit than by enjoying some of the best activities our city has to offer. Below is a list of some surefire ways to boost anyone's Christmas spirit, all located near the beautiful city of Chicago.
Morton Arboretum Holiday Lights
People of all ages alike are enchanted by the colorful wonderland of the Morton Arboretum's treescape year after year. 50 acres of lights are hung along an interactive path, creating a magical walk through illuminated trees. Sound integration and touch sensitivity are a few of the neat tricks they weave into their light show. My personal favorite is the tree hugging- the lights change colors when you hug the trees. The illumination will be open until Jan. 2, and tickets begin at six dollars for kids and twelve for adults. The Morton Arboretum is located right here off of Route 53 by College of DuPage, and more information can be found at http://www.mortonarb.org/events/illumination-tree-lights-morton-arboretum.
Joffrey Ballet: The Nutcracker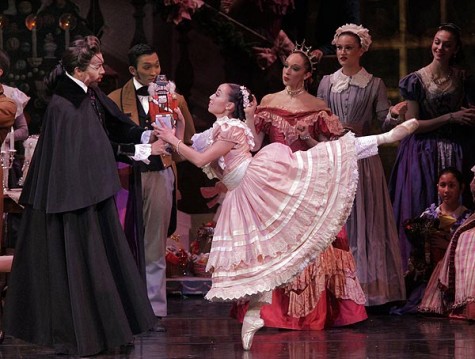 The Nutcracker has always been a holiday tradition, and no performance can beat The Joffrey Ballet. A Chicago classic since the 1980s, Tchaikovsky's famous score comes to life with the seamless accompaniment of the Chicago Philharmonic. Glittering costumes and magical scenery create a spectacle all ages will enjoy. Joining the Joffrey onstage are local children's choruses and nearly 120 young dancers from the Chicago area and beyond. Located in the historic Auditorium Theatre, performances begin on December 4 and run through December 27. Tickets begin at $32, and more information can be found at http://joffrey.org.
Christkindlmarket
Inspired by a Nuremberg, Germany, market that was founded in 1545, Chicago's largest open-air market is loved by locals as well as tourists. This market features iconic German items like nutcrackers and cuckoo clocks, as well as hand-blown ornaments and other handmade unique gifts. Authentic food (sausages, sauerkraut, potato pancakes, waffles) and drink are also available, along with a plethora of sweets. It's the perfect place to get Christmas shopping done while still enjoying the festive atmosphere in the city. Admission is free into the market, located in Daley Plaza, and will be open until December 23. Visit http://www.christkindlmarket.com for more information.
Ice Skating at Lincoln Park Zoo
A nice alternative to the ever present Millennium Park Ice Rink is the Lincoln Park Zoo. Shorter lines, and five dollar admission are a few of the perks that have lead many people here year after year. The atmosphere is more quaint and cozy, illuminated by overhead lights and backing up to the Main Barn where skaters can warm up and enjoy hot chocolate. Open to all ages, the Lincoln Park Zoo's ice rink will be open until Feb. 28. Admission is $5, and skate rental is also $5, and skaters are welcome to bring their own skates. More info can be found at http://www.lpzoo.org/events/calendar/ice-skating-lincoln-park-zoo.