Chaparrals Win Third Consecutive Game Over WolfPack
The Chaparrals had four players score over 10 points in their 10th win of the season.
After trailing the first quarter 15-17 Tuesday night, the College of DuPage women's basketball team fought to gain the lead, outscoring Madison College 21-9 in the second to take control. With freshman guard Sierra Gibson scoring nearly a third of the COD's points on Klaas Court, the Chaparrals secured the win over the WolfPack 71-61, sweeping their series and improving their record to 10-12.
"Staying locked in and focused with us changing it up on defense and being able to use those changes as an advantage threw off the other team, so I think our defense worked really well," head women's basketball coach Abby Talley said We ended up with a decent amount of steals and shared the ball really well today; we ended the game with 20 assists."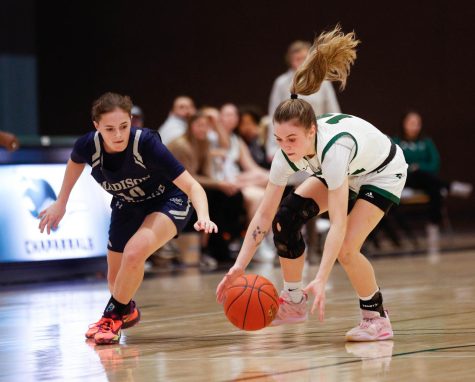 Gibson scored 21 points with three rebounds. She also made six steals and four assists.
"I was trying really hard because my dad and I have a bet," Gibson said. "It's not all about points; it's about playing with your team and winning together. Points are nice but it's not about that at the end of the day."
Sophomore forward Katlyn Allen earned her eighth double-double of the season, scoring 17 points with 11 rebounds. She also made six steals and four assists. After facing a torn ACL and meniscus last season, Allen said she felt her game change by moving around on the court and battling with the team.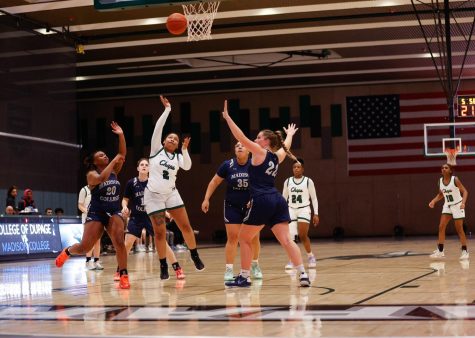 "I started rebounding a lot more and not solely focusing on points," Allen said. "[I used to think] if I wasn't scoring, I wasn't helping the team, and that totally changed with Coach Abby being the coach this year. Scoring isn't everything; the way you help the team is by getting rebounds, passing the ball and moving."
Sophomore guard Mykah Berkompas scored 11 points with nine rebounds. She also made two steals and two assists. Berkompas said when the team shares the ball, they all feel each other's energy.
"My shots weren't falling this game, so I was looking to give my teammates opportunities," Berkompas said. "I knew I wasn't making as many shots as I have been in the past few games. When something's not working, figure something else out to still benefit the team in a positive way; that's what I tried to do tonight."
The Chaparrals will look to extend their winning streak to four against the Harper College Hawks at 5 p.m. on Feb. 2 at Palatine.