Editor's Note: This story has been edited to add updated information to the story. The score of the team's last game as well as their current record and the date of the next game have been added to the bottom of this piece.
The College of DuPage men's soccer team brought the thunder against Milwaukee Area Technical College on Sept. 26 at home. The Chaparrals made 16 total shots on goal and fought to keep possession through 90 minutes. COD took down the Stormers 4-0 to win their second game of the season, raising their record to 2-3-4.*
"It was a game that we expected to win, even to control," head men's soccer coach Zac Ludwig said. "I thought that we did well, for the most part. We executed what we wanted to. It wasn't just that we won; we won in the way that we wanted to. We controlled the game, and we didn't allow them many chances, especially in the second half. We were consistent, so the goals and chances came."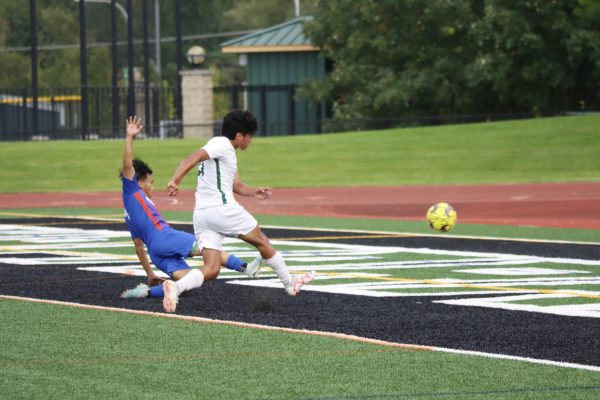 Freshman utility Jacob Sarabia scored a goal in each half. He scored his first of the game at the 22-minute mark and his second at the 60-minute mark. Freshman midfielder Christian Alcaraz notched his first assist of the night on Sarabia's second goal.
"The first goal was a good solo run," Sarabia said. "Christian sent me off with an assist on the second one, and it was nice. It was a good result, and I think I did good on my part."
Freshman goalkeeper Sam Negus secured his first shutout of the season, stopping the Stormer's only shot on goal. He said his teammates helped make his job easy in front of the net.
"It was my first [shutout] of the year," Negus said. "That's always nice. I've got to give more credit to the outfield players than [myself] because I hardly had anything to do. Credits to them."
Sophomore midfielder Robert Keldani made two shots and one shot on goal, scoring at the 64-minute mark. Alcaraz picked up his second assist.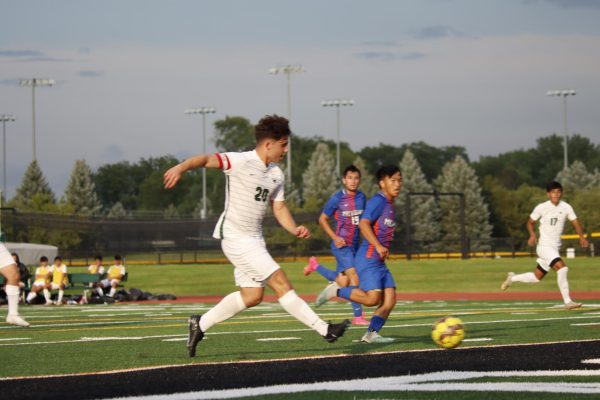 "As a defensive mid, sometimes it's hard to get in those spaces to score," Keldani said. "I had a couple of shots before my goal, one of them went all the way over goal and almost hit a Toyota Camry on the road. I kept knocking on the door. I luckily played with my teammates well, and I scored."
Sophomore forward Jibriel Gedo opened the scoring with a goal at the 20-minute mark assisted by freshman midfielder Joseph Kim.
"It went by really fast honestly," Gedo said. "It feels good to be on the scoring sheet again. Hopefully, we get more chances to next game to keep pushing and continue winning."
*COD battled College of Lake County on Sept. 30 in Grayslake. Outshooting the Lancers 21-7, the Chaparrals took down the Lancers 2-0 to raise their record to 3-3-4. After a scoreless first half, freshman forward Archie Murphy logged the first goal of the game at the 56-minute mark with an assist made by freshman midfielder Joseph Kim. Sophomore midfielder Robert Keldani put the game away with a goal at the 87-minute mark to secure the Chaps' second consecutive victory. COD will look to extend their win streak to three against the Black Hawk College-Moline Braves at 4:30 p.m. on Oct. 4 at Bjarne Ullsvik Stadium.