The College of DuPage men's basketball team kept getting hotter at home against Benedictine University junior varsity on Nov. 16. The Chaparrals tied the game at 26 against the Eagles and never slowed down. COD flew past Benedictine JV 84-66, tying their record at 2-2.
"I thought we made a lot of progress today," head men's basketball coach Joe Kuhn said. "I thought we played our best team game of the year so far. We shared the ball and moved the ball well. Defensively, I thought we had a stretch in the first half where we were able to speed them up and open the game up. That was the difference."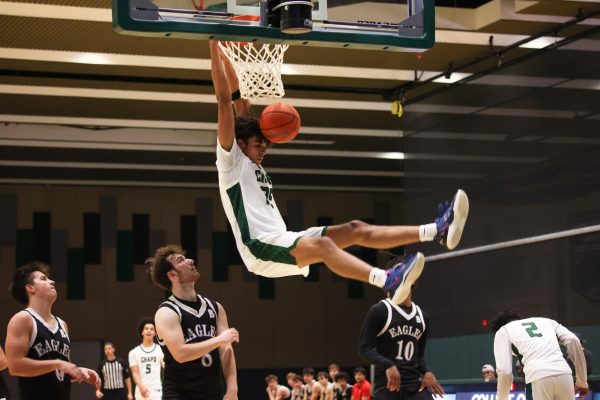 Freshman guard Greg Strong led the team with 15 points and one defensive rebound. He also made three steals and two assists.
"It feels good to finally get another win after losing two [games]," Strong said. "We were working on just moving the ball. We weren't moving the ball as much the last two games. That's why we were losing. We just moved the ball this game and good stuff happened."
Freshman guard Tylon Toliver racked up 14 points and led the team with seven assists. He also made four steals and three defensive rebounds.
"It feels good," Toliver said. "This was a bounce-back win. We shot the ball really well; we shot [about] 40% for the three [point shots]. We moved the ball and played defense."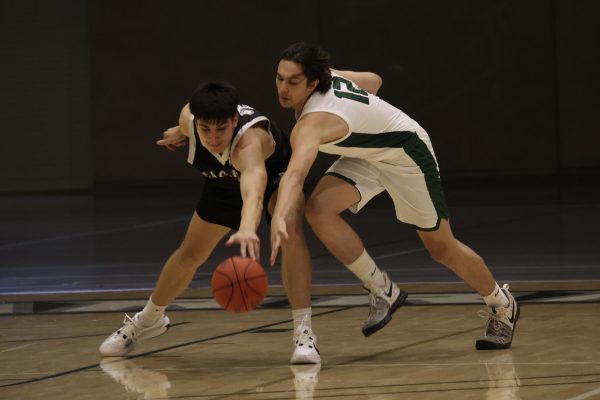 Sophomore guard John Gray III scored 12 points with three defensive rebounds. He also notched four steals and one assist.
"It feels good to get back in the win column," Gray III said. "We took a couple of losses over the weekend, and it just felt good to come out here and get us a win. We shot the ball well. We pushed the issue and attacked. I think if we keep doing that, then we'll keep picking up more wins."
Freshman guard Quentin Schaffer put up 11 points with five total rebounds. He also made two assists.
"We made our free throws," Schaffer said. "We played good defense, and I think we got them tired. We're gonna have a good week of practice, and then we're gonna come back."
The Chaparrals take on the Harper College Hawks at 7 p.m. on Nov. 21 in Palatine, Ill.