Chaparral Baseball Falls to Wolves in Doubleheader
The COD baseball team couldn't rally against Joliet Junior College, leaving them with two losses and evening out their record 2-2 in conference.
The College of DuPage baseball team looked forward to their doubleheader rivalry match-up against Joliet Junior College, but their confidence heading into the games didn't translate into results. With inconsistent hitting and pitching, the Chaparrals fell to the Wolves in both games, losing 3-6 in the first and 4-6 in the second, leaving their record 19-9.
"[The Wolves] swing the bats and they're well-coached," head baseball coach Bobby Wilson said. "[The Wolves coach] Gregg Braun does a great job with them. They capitalized on our mistakes and made us pay for things we couldn't really control."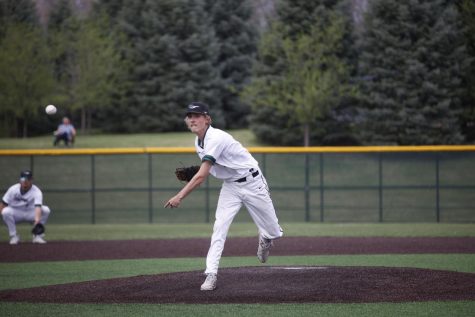 Sophomore infielder David Marshall recorded one hit and struck out three times in seven at-bats through the two games. He also collected one RBI.
"We didn't play as tight [against the Cyclones] as we did today [against JJC,]" Marshall said. "We just didn't all click. If the pitching was good, the hitting wasn't there and the fielding wasn't there. We'll bounce back."
Sophomore outfielder Kyle Fenner recorded one hit, walked once and struck out once in seven at-bats through both games. He also scored two runs and stole one base.
"There were just a lot of unfortunate bloop hits and little infield hits," Fenner said. "We didn't hit when we had guys in scoring position. It was just timing stuff today where if we made it happen. We could've won a game, but it didn't happen."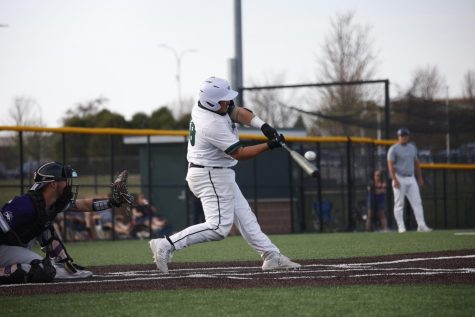 Sophomore infielder A.J. Taylor recorded three hits, walked once and struck out once in seven at-bats through both games. He also scored one run, stole three bases and collected two RBIs.
"Our consistency and timing on things weren't the greatest," Taylor said. "They were getting a lot of little hits that really shouldn't have been hits. They just kept getting through."
Sophomore pitcher Justin Lane pitched through five innings in the first game, throwing five strikeouts and three walks with one error. He allowed nine hits and six runs.
"We would have an inning where we would hit the ball and then pitching would be bad," Lane said. "If pitching was good, then hitting would be bad. I just don't think we were consistent all around, and that's why we dropped two today. We just have to pick it up. Pitching needs to be on; hitting needs to be on; defense needs to be on. Once we get all those together, we'll be a really good team."
The Chaparrals will battle the Olive-Harvey College Panthers in a doubleheader with the first game starting at 2 p.m. on April 18 at the COD Baseball Field.