Building a Community Through Gaming: The Story of COD eSports
Learn how COD eSports is building a community of gamers and competing against local universities.
Following a worldwide trend, competitive eSports has made its way to COD. As of Nov. 2022, COD eSports is recognized by the NJCAAE (National Junior College Athletic Association Esports), and since its inception in November, its Discord group has grown to include more than 150 students.
The team's organizers say they have faced an uphill battle to be recognized and get support from the college. 
"We've come such a long way. We've put in a lot of hours," said Cesar Hernandez, one of the team's organizers. "We're really proud of the progress we've made so far and the community we've built.
Students originally planned to start the COD eSports team in 2019 but faced complications due to the pandemic as well as issues starting the club through Student Life. The club's new organizers then decided to take their pitch to the Athletics department. 
On Feb. 19, the team competed in a local Valorant tournament, placing 6th and 8th place. The tournament, called Kaiju Corp's Battle for the Midwest, featured nine teams from surrounding institutions.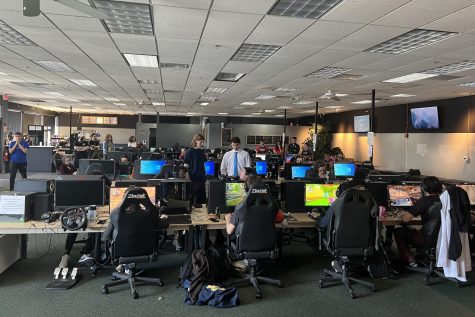 Kaiju Corp is a local organization that hosts gaming tournaments. The teams competed at Scrims eSports gaming center in Lisle.
Valorant, a PC game, is a 5v5 character-based tactical first-person shooter. It is one of eight games listed on the NJCAAE website that eSports teams are able to compete in.
The game features teams of five players on each side playing with different agents or characters with specific roles. The team on offense attempts to plant a bomb at one of multiple sites on a map, while the team on defense attempts to anticipate which site the opposing team is targeting and strategize their defense accordingly.
For Valorant, COD has a varsity team called Team First Light and a junior varsity team, Team Radianite. As of Feb. 26 the varsity team is ranked 2nd and the junior varsity team is ranked 3rd in the NJCAAE Spring 2023 intramural leaderboard. 
Aman Dhami plays on the varsity Valorant team and is a psychology student at COD. 
"Every game is like chess," said Dhami. "You have to have a strategy." 
If the team on offense successfully plants the bomb, the defense acts to defuse it with the remaining time. Players have one life per round, making staying alive a critical aspect of each round and requiring teams to make split-second decisions on how to change their approach based on how many members of the team remain alive.
At the tournament, teams sat at rows of tables lined with PCs and could be heard calling out positions of opposing players to their teammates and reacting to events happening in the game. 
For Dhami, being able to compete against other schools in eSports felt surreal. 
"This was a childhood dream of mine to be involved in eSports," said Dhami.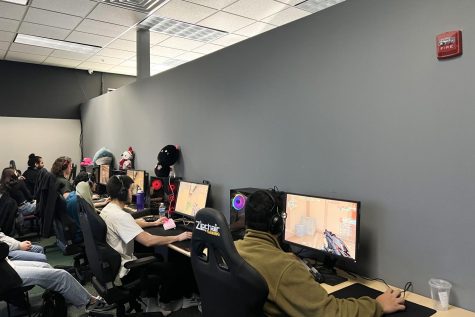 In a report, technology consulting group Activate Inc. estimates that by 2025 eSports viewership will reach a global audience of more than 700 million viewers. 
In addition to the competitive aspect of the game, COD's eSports team live streams its competitions on its Twitch channel, twitch.tv/dupageesports. The team's organizers streamed and provided live commentary during the Feb. 19 tournament. 
The NJCAAE was established in 2019. The website states that as of Spring '21 there were 81 participating institutions with over 600 teams and more than 1,500 student athletes. The NJCAAE member directory includes a list of 227 members.  The games listed on the official website that students can compete in include FIFA '21, Hearthstone, Madden '21, Overwatch, Rainbow 6, Rocket League and Super Smash Bros. Ultimate.
Hubert Mazur is one of the group's founders. According to Mazur, one of the biggest drivers for the students to start an eSports group at COD was seeing other colleges' eSports programs.
Ethan Nguyen, the group's head organizer, said the teams practice or meet at least once a week and that tryouts are held for students who want to be on the teams. Students who would like to find out more about COD eSports can join their Discord channel discord.gg/dupageesports.
The tournament featured teams from Roosevelt University, Marian University, Saint Xavier University, Illinois Wesleyan University and Illinois Institute of Technology.
Watch the team's match against Marian University which was professionally broadcast by EBN Esports below: