9 Things New Students Need to Know
How to avoid the line at Starbucks and more
With a new school comes a thousand new things to learn. Whether you're fresh from high school or returning to college for the second time, new students at College of DuPage usually have to figure things out for themselves. Lucky for you, we have curated a collection of how-to lists. From finding your grades on Blackboard to finding a parking spot, this guide gives important tips and tricks that will help you fit in at COD in no time.
1. How to Find a Parking Spot
Since paying $85 per semester for a closer parking spot can be expensive, it's important to know how to find a parking spot and get to class on time.
Arrive on campus at least 30 minutes before you have to be here. Chances are, you will find a parking spot.
The parking lots are usually jam-packed by 10:00 a.m. To avoid all of the traffic from people trying to find a spot, just head straight over to the soccer field lot or lot 6. However, parking in these areas requires a long walk to class.
Consider biking, walking or using public transportation.
As the weeks go on during the semester, keep in mind that students drop classes, freeing up more parking spaces.
2. How to Get a Library Card
The library, and its extensive online databases, are an invaluable resource. Getting a card is simple. Head down to the Circulation Services Desk just inside the main entrance to the library and they'll set you up. You'll need a photo ID, proof of present address and proof of current enrollment. If you got your Student ID, bring it along and they will simply activate it for you.
3. How to Access Blackboard
Blackboard is the course management resource used at the college. You may not love it, but you will depend on it. Instructors can post assignments, readings, test dates and even grades.
First, navigate to bb.cod.edu.
Second, type in your myAccess ID and your password.
Voilà. You're in. You'll see a clickable list of courses you've registered for. On the top right side of the screen, you'll see your name, next to which a Facebook-esque red number will appear when items require your attention.
4. How to Access Your Email
Most of your instructors will prefer to communicate by e-mail. A common gripe around campus is that students don't check their e-mail regularly. Solution: Check your e-mail, stay on the teacher's good side.
Navigate to outlook.com/dupage.edu.
Type in your myAccess ID and your password.
5. How to Get Your Books 
Remember in high school when teachers passed out textbooks at the beginning of the semester? Never again. You are now responsible for getting your own books and supplies. Luckily, the Folletts College of DuPage Bookstore in SRC 1060 will have most of the books you need, though you will pay a premium for the convenience. Sites like Chegg.com or Amazon.com will usually have the same books way cheaper.
6. How to Avoid the Line at Starbucks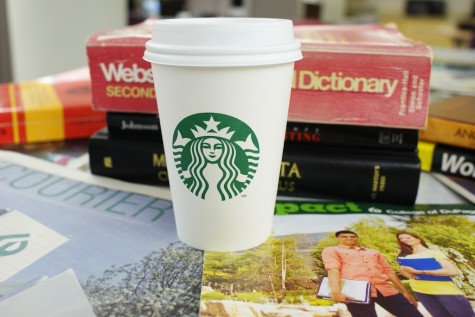 Starbucks inside campus? Great. The line of people buying coffee from Starbucks? Not so great.
If you don't care where you get your coffee from, grab a cup from Einstein Bagels in the MAC or the self-serve station in the cafeteria.
During peak hours, the line at Starbucks can extend out into the hallways. The best times to line up are early morning, mid-afternoon and in the evening.
If you have to line up, know your order ahead of time and have your method of payment ready. If everyone pitches in this way, the line will move quickly.
7. How to Get a Student ID
It's highly recommended that students get an ID card. If you head to the  Office of Student Life in SSC 1217 or the PE Center, you can fill out an application for an ID. It's free and will act as your fitness pass, your library card, as well as general identification for other student activities. Best part about having one is getting discounts from area restaurants and cultural venues. The card is valid for three years.
8. How to Join the Chaparral Fitness Center
The new fitness center is excellent, there's absolutely no denying it. There's a pool, an indoor track, a state of the art workout floor and other amenities. The best part is that it is free for full-time students. Simply bring your class schedule and student ID into the Physical Education Center and they'll sign you up for a semester-long membership. Part-time students can also join for $50 a semester.
9. How to Access MyAccess
MyAccess is the place where you will register for and drop classes, manage financial aid, order transcripts and handle most of the boring meta-college stuff.
Navigate to myaccess.cod.edu.
Click "Login" on the top right of the screen.
Type in your myAccess ID and your Password.
Click "myAccess for Students."
Your myAccess ID is extremely important, so once you get it you should write it down somewhere safe. It is typically your last name followed by the first letter of your first name. Under the "registration" heading you will find "Register & Drop Classes," under which you will find options to mess with your course load.