"We could have a generation free of AIDS"
Advocacy class aims to educate students on World AIDS Day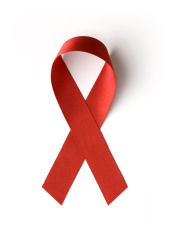 "There is a light at the end of the tunnel," COD student Jacklyn King said on the AIDS issue our generation faces every day. "If everyone would get tested regularly and know their status, there would virtually be an end to AIDS."
In light of World AIDS Day taking place on Tuesday, Dec. 1, King, along with other students from her Advocacy in Human Services class decided to take matters into their own hands and spread awareness on the issue around campus. The class had a booth near the Starbucks during their class time from 9 a.m. to 12 p.m., complete with the ever famous popcorn machine, homemade taquitos, and cookies among the information on where and how to get tested.
The class handed out pamphlets to ensure that as many people as possible have information, as well as walked around campus approaching students on the issue. They created stickers and posters that are displayed around the school, and partnered with other agencies, such as Open Door Clinic in Aurora, so students have a resource if they would like to get tested or learn more information.
"People think, this will never happen to me, this kind of stuff doesn't happen at COD, but it's just not true based on the facts and age groups," King said.
Led by Professor David Allen, the class came to the conclusion that since their big project happened to fall on World AIDS day, they thought it would be appropriate to spread awareness about AIDS. One in every eight people don't know they're affected by the disease, and are subsequently responsible for half of the new cases that pop up. In addition, more than 50 percent of new cases come from people 24 years or younger who didn't know they were infected.
King aspires to be an addictions counselor, similar to her 14 classmates with varied interest in substance abuse counseling, among others. Advocacy and spreading awareness play an important role in any form of counseling, and the students of the Advocacy in Human Services class learn how to effectively spread awareness and information to the public.
"We learn to advocate for the vulnerable," King explained.
The class has not done any projects like this in the past, as this is their final project to end out the class and apply the techniques they've learned.
"We really just hope for students to know that it is possible to be an AIDS free generation. We know it's not an easy subject to talk about, so we want people to be more accepting and open to talking and learning about it. The one in eight people that don't know they're infected because they're not getting tested, that's where the change really begins."