NBA Western Conference Season Predictions
Off-season moves and team rosters heading into the 2017-18 NBA season reveal a clear top 8 to make the playoffs in the western conference. Here's my picks:
Golden State Warriors
They are bound to dominate the competition in the Western Conference. The Warriors were able to keep every key player from their 2017 championship triumph. The credit goes to Kevin Durant for taking a pay cut in June. Let me not hinge the Warriors' top position on the caliber of players that they have. If you respect this team for putting together its own puzzle, get ready to see how former Oregon Ducks hitman Jordan Bell will fit in. Ian Clark is out creating room for sophomore Patrick McCaw to play limited minutes as Steve Kerr's third option at the point guard position.
                                                            Houston Rockets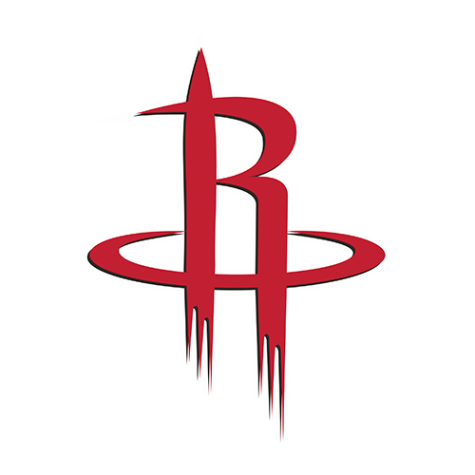 When James Harden "choked" versus the San Antonio Spurs in the 2017 Western Conference semifinals the entire offense of the Rockets was in trouble. General Manager Daryl Morey gave Harden a reason to choke no more. A blockbuster trade landed Chris Paul, a leader, defender and the best mid-range shooter in the league. Houston now has a key weapon offensively when the threes aren't falling. Houston's slip from this position is possible: the bench doesn't have the depth needed to compete in a tough Western Conference. Ryan Anderson must step up, and the starting five must remain healthy.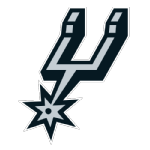 San Antonio Spurs
This team is the gold standard for sustained excellence. Forget about Kawhi Leonard's injury and his inability to start this season. Gregg Popovich is the best at holding the coach's clipboard for now. A key to this team's success lies in the hands of one man–LaMarcus Aldridge. Also, the addition of Rudy Gay, a solid double-digit scorer gives Aldridge a helping hand offensively. Illinois native Brandon Paul is a guy to watch out for. He is at the crossroad: get it done, or hustle for a career in the NBA.
Minnesota Timberwolves 
With no playoff basketball since 2003-04, Tom Thibodeau built something decent Minnesotans can be proud of. He is one of the few coaches also in charge of recruiting. He wins the pre-season award for recruiter of the year. How was he able to get Jimmy Butler, Jamal Crawford, Jeff Teague and Taj Gibson? The depth of this team is scary. We are about to watch a real barn-burner. Karl Anthony Towns could finally get a taste of post-regular season basketball. Butler and Andrew  Wiggins are supportive role players. With Thibodeau's aggressive style of coaching along with the players he has at his disposal, the Timberwolves will definitely compete in the West.
Listen to Vandy and Courier Sports Editor Carlos Peterson break down the 2017-18 NBA season
Oklahoma City Thunder
Russell Westbrook. Carmelo Anthony. Paul George. Three of the greatest threats the game has ever seen. If I am going to give Houston a pass for having two ball-dominant players in its starting lineup, I should also just say the Thunder will be fine. In this age when super teams are being put together to dethrone the Warriors, everybody is letting go some ego. Like the Rockets, the Thunder's bench isn't that deep. Is that a pass for Westbrook to sweat for his huge contract? Losing Domantas Sabonis and Enes Kanter is a big blow for a team that wants to compete at a certain level. The organization pretended to cover up for their departure with some heavyweight moves. With the addition of Isaiah Canaan, the Thunder has a solution to stop the blowout that usually occurs when Westbrook is off the floor. He supported Harden in Houston and Rondo in Chicago.
Los Angeles Clippers
The trade that landed Paul to the Rockets benefitted the Los Angeles Clippers as well. The Clippers got a starting guard in Patrick Beverley; a scorer in Lou Williams; and a solid off-the-bench player in Sam Dekker. Beverly, Williams and Dekker can give a team 50 or more points per game collectively. Doc Rivers is in the hot seat, and who gets the nod to create plays for DeAndre Jordan is still in question. With the departure of Raymond Felton, is Austin Rivers the new starting guard?
Portland Trail Blazers 
The "Bosnian Beast" Jusuf Nurkic looks ready to resuscitate his career. But this is no guarantee that Portland will be better or win more games. This team has always had a decent center, from Aldridge to Mason Plumlee. The difference this time lies in the defensive consistency of the CJ McCollum-Damian Lillard backcourt. The Trail Blazer's answer to their defensive struggle could have them competing for a long playoffs run.
New Orleans Pelicans
The Utah Jazz without Gordon Hayward and a Dallas Mavericks team still figuring the way to go as Dirk Nowitzki gets ready for retirement place the Pelicans in the ready-to-go position. Ignore that terrible pre-season loss to Memphis. This team has what it takes to make the playoffs. Anthony Davis and DeMarcus Cousins are the best centers in the league in terms of scoring. Rajon Rondo coming into the starting lineup gives them time off the ball and an opportunity for perfect mid-range jumpers. Defensively, they have veteran forward Tony Allen to rely on. With Clark on the team, it is not clear whether he will play at the point guard position with the availability of Jrue Holiday and E'Twaun Moore. Depth, experience and talent have me rolling with the Pelicans