Trustees approve more money for BTE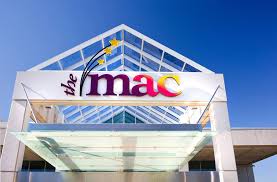 When trustees moved to reinstate Buffalo Theater Ensemble (BTE) after a two-year suspension, they issued a caveat: Develop ideas for live performances at College of DuPage (COD) that are "financially sustainable."
About a year and a half later, both parties are in good books.
On April 19, trustees voted unanimously to funnel $225,000 towards BTE's activities from July 1, 2018, to June 30, 2020. The vote indicates COD is committed to going beyond standard expectations and providing something more to the students and the communities, according to college officials.
In 2016, BTE was mandated to be self-supporting as an auxiliary function, a condition the college had to meet under criteria prescribed by the Higher Learning Commission. Financially sustainable ideas also meant raising revenues through ticket sales and contributions and registering as a 501(C) (3) organization.  
Since then, the ensemble has exceeded its projected revenue expectations. BTE received $144,345 from ticket sales in 2016, a 48 percent increase from the projected $97,500. Through fundraising activities, BTE received $75,645 during the same period. This exceeded the $33,785 projection made in 2016.
As a condition to keep the resident theater company at the college, BTE's programs had to be converted into educational programs for students.
About 500 students have been directly engaged with BTE each season, studying productions in curriculum, pre-  and post-show discussions, workshops, observing, rehearsals, etc.