Take a trip with The Arcs in "Yours, Dreamily,"
Auerbach throws saxophones and synthesizers into the mix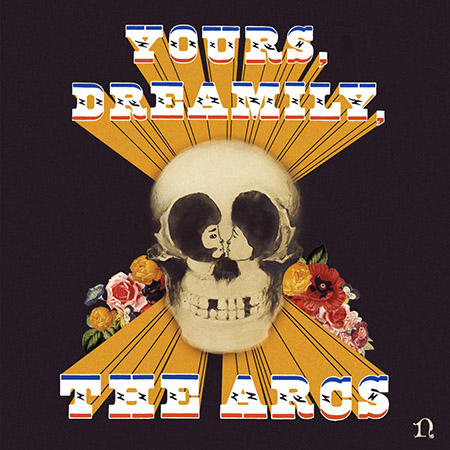 Bluesy garage-rock, soulful jazz, and splashes of psychedelic funk effortlessly merge in The Arcs' debut album, "Yours, Dreamily." Although this is the band's first album, released on Sept. 4, frontman Dan Auerbach of The Black Keys has been around the block once or twice before. Perhaps suffering from reoccurring creative itch, Auerbach delves into his new side project-turned-band with heart, soul, and little to no limitations.
Previously released single "Outta My Mind" begins the album with a bang consistent to that of The Black Keys; in fact the first time I heard it on the radio I thought it was The Black Keys, just with a more layered band. The explosive guitars and drums give way in "Put a Flower in Your Pocket" to a more relaxed, experimental vibe. It has a strangely enticing feel to it, comparable to what one could expect to hear in a trippy jazz/blues bar downtown.   
The fuzzy, bone-dry guitar solos, steady tempos, saxophones, funky synthesizers, and hearty soul singers complement Auerbach's full throated, seductive voice in a way we haven't heard from him before. There's more warmth, coloration, and softness than what he usually goes for. In eerie "Nature's Child", he explores higher, breathier vocals that give the song a spooky, enigmatic feel.     
The majority of the album continues in a dreamy, and sometimes sleepy, fashion. Besides catchy "Stay In My Corner" and could-be-single "Cold Companion", the songs string along in a lazy, indistinguishable groove. It's not unlikely that this is actually what the band was going for; it certainly fits the title. 14 tracks does seem like a little much, especially when it's more or less the same sound, minus those few songs with a little extra spark. However, after the slew of relatively unmemorable guitar solos, fluid tempos, and moaning organs, the album finishes on a high note with "Searching the Blue."
The Arcs has Dan Auerbach written and poured all over it, even though he's insisted this isn't another solo album. And I'm not complaining in the slightest. Whether it's with his other half Patrick Carney of The Black Keys, on his own, or with The Arcs, Auerbach's talents are undeniable.
For loyal Black Keys fans, this album will open up a new realm of edgy, yet mellow rock with smooth blues and soul undertones. Although I don't see any hits coming from this album comparable to those of The Black Keys, it's always fun to see artists test new waters and shake things up. Even if The Arcs don't reach a high level of commercial success, this cathartic, raw album appears to have been just the right mix of crazy and sane to scratch Auerbach's seemingly never ending creative itch.