Killer Klassix; Mock Orange's "Sixes and Nines"
"Sixes And Nines" delivers on some of the industry's most musically experimental elements while putting forth their best musical foot forward in order to exhibit the fruits of undiscovered talent.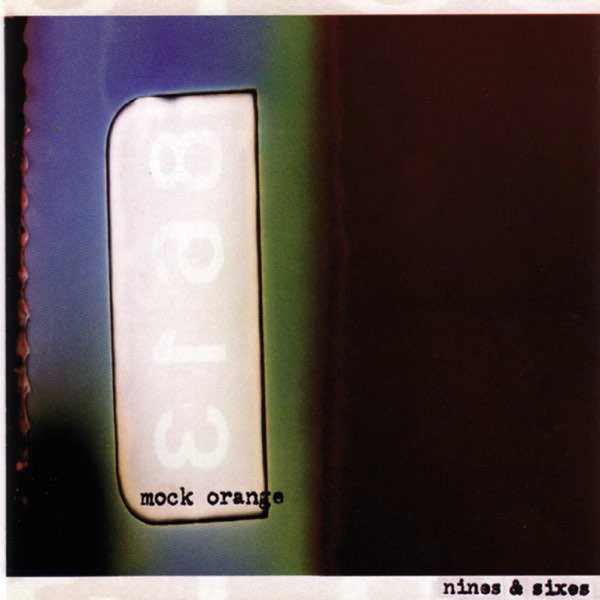 Upon signing up to College of DuPage, I made it a mission to sign up with an accommodation advisor to prioritize my academic success and ultimately keep my ADHD under control. First meeting Daniel Rische, I sensed a real professional, someone dedicated to his job title and a bit stiff for my liking.  The guy honestly gave me a very overworked energy. Coming back from COVID, I guess over a Zoom call, we can't assume much about who's on the other side of the screen. Our first meeting, In person, really solidified my opinion of the guy. I met a midwestern-emo kid who saw everything unfold in the heyday of its glory. A guy from Kansas himself, saw The Get Up Kids prior to "Something To Write Home About" and loved everything about the scene much like I do, so this is the ground on which I opened up for Staff and Student Recommendations: Daniel Rische's recommendation to me was Mock Orange's "Sixes and Nines." 
Indiana, emo suit, Mock Orange's debut ten-track effort, "Sixes and Nines" was released on Sept 21, 1998 and is unique, concentrating the essence of the Midwestern emo movement with enough punk experimentation to call the attention of even the most lax music fan. Thematically, the band pulls from Midwestern emo influences, highlighted in vocalist Ryan Grisham's performance whose contribution is reminiscent of Urbana-Champaign's very own, American Football. Something to note: "Sixes and Nines" is not a major record label release, but would be considered the epitome of indie-music with an incredibly niche sound.  "Sixes and Nines" has a lot of sounds that have an ear pressed to the midwestern emo movement prominent in the late 1990s garnering a large cult following.    
"Growing Crooked" is a track which musically emulates the title's action.  At face value, the track piles numerous melodies onto one another but tethers the sound rhythmically, subtly laying the foundation for the melodies to come through to the listener. Guitars chug melodically, progressing and unifying all the musical elements by the chorus.  The track exhibits a slow, heartbeat pace, but entices the listener by building a rhythmic sound which clashes, exploding after the build. The track rewinds in order to build for the second verse.   
"Window Shopping" is a fusion of 60s classic melodic pop, fused with experimental punk whispers. Though melancholic, the track is relatable and emotionally accessible.  "At times you close your eyes /It makes a difference/It makes the moving difficult/When you're not around." Grisham's iteration of these lyrics emotes a very stagnant feeling, not knowing whether someone can move by themselves, let alone progress.  Whether these emotions are tied to the breaking of a relationship, or the loss of a good friend, the track melds both very well to act as stand-in musical catharsis for both situations.  The music adheres these feelings to sound, choppily starting and stopping the guitars melodies and stripping the sound to only the drums constant beat.     
"Does it Show" is a sorrowful track used to explore whether one's emotions and true intentions are exhibited. As a personal favorite off the album, "Does It Show" highlights the experimentation factor of the band's ability to take long established punk guitar riffs and play them all within the same minute prior to artfully deconstructing them and varying them throughout the remainder of the track.    
We Work, musical extension of All You Have, but poses to the listener how far one can push the punk envelope and still fly under the radar of the genre's aesthetics.  Overall, the track makes you think about why the band isn't bigger or whether mainstream air-time would have made them a staple in today's larger alternative scene.
Mock Orange artfully constructed a ten-track debut effort which beautifully exhibited the dedication to punk music, the Midwestern emo movement, and musical catharsis itself. Going into this on first listen, I was anticipating a very rough early version of what musicians sound like out of their garage, but "Sixes And Nines" delivers on some of the industry's most musically experimental elements while putting forth their best musical foot forward to exhibit the fruits of undiscovered talent.
5/5