Jane Marczewski's Legacy in the Nightbirde Foundation
Jane Marczewski, also known as Nightbirde, may have passed away, but her legacy lives on through the Nightbirde Foundation and their acts of hope and healing towards breast cancer patients like herself.
Jane Marczewski may have died of cancer, but she fought it with all she had, and cancer couldn't beat the memory of her fight. So the fight lives on. 
Marczewski, stage name Nightbirde, shot to stardom in season 16 of "America's Got Talent" when she sang her original song "It's OK," earning the Golden Buzzer and a guaranteed spot in the live shows. However, at the time, Marczewski was suffering from breast cancer that had spread to her lungs, spine and liver. Although getting the Golden Buzzer jump-started her music career by landing her the recognition she had always dreamed of, Nightbirde had to withdraw from "AGT's" live shows because of her illness. 
Less than a year later, on Feb. 19, 2022, Marczewski passed away at age 31. In Marczewski's honor, her older brother, Mitch Marczewski, founded the Nightbirde Foundation, a nonprofit organization that helps young women battling breast cancer. The organization has been running for about a year. It aims to extend the lives of other cancer patients in the same way people around the world helped Marczewski.
In 2020, the doctors in Nashville had given Marczewski six months to live, so she was forced to move to California for integrative treatments that allowed her to survive for over two more years. The treatments would not have been possible without donations she received from thousands of people who saw her audition on "AGT."  
Mitch Marczewski is the CEO of the Nightbirde Foundation and is currently the only employee.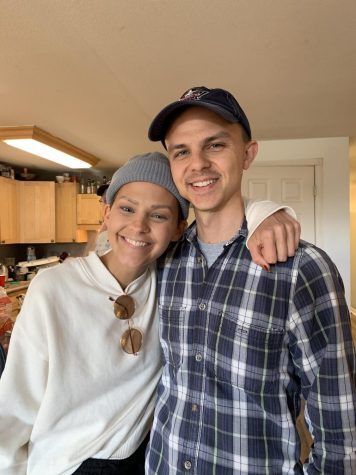 "I do everything from fundraising to meeting with people that we're sponsoring to doing the books," Mitch explains. "I do have volunteers that help me with social media and with some of my event planning, but most of the day-to-day I just take care of."
The idea for the foundation came about in 2021 after thousands of people donated money towards Marczewski's cancer treatments. Marczewski and Mitch Marczewski were trying to think of what to do with the extra money. 
"The thought was, she was going to get better, and we didn't think we were going to use all the money from the GoFundMes," Mitch Marczewski explains. "We thought, well, what are we going to do with all this money? We probably shouldn't, you know, buy a yacht with it. We should probably do something good."
That was when the Marczewski siblings came up with the idea for the Nightbirde Foundation. However, the foundation didn't turn out exactly as they originally envisioned.
"I never thought that it would be me running it without her," Mitch Marczewski admits. "The thought was always, when you get better, we're going to set this up, and we're going to help a lot of people…Once she passed away, it popped into my mind immediately: You know what, we've got to use the money from her music; we've got to use the money from her estate; we've got to use that money to help other people in the same way that she was helped."
The Nightbirde Foundation brings hope and healing to young women battling breast cancer in several different ways. One recent tactic is through what Mitch Marczewski calls "gifts of hope," which are gift boxes that the foundation sends to cancer sufferers. The items they contain will change as time goes on, but currently, the gifts of hope include Marczewski's album "It's OK," a pen, a journal and a stainless steel tumbler. All these items are meant to help cancer patients as they helped Marczewski.
"The reason why we chose those items was [because Marczewski] always had her cup of ice that she was always chewing on and drinking out of," Mitch Marczewski says. "She also did a lot of writing, and she used a journal to not only write down what she was going through but also to bring questions to her doctors and to write down recommendations that she got from her nurses. So, we wanted to be able to empower those women that are going to training and [help them] be able to use the same tools."
The gifts of hope have just begun distribution in the past six weeks, but Mitch Marczewski hopes to distribute hundreds, if not over 1,000, this year.
Another way that the Nightbirde Foundation helps women battling cancer is through grants. The foundation raised around $370,000 last year. 
An example of the foundation's impact is a woman named Elaine Faye, featured on the Nightbirde Foundation's website. Faye met Marczewski as they went through cancer treatments together in California. The two were friends and connected over their common experiences and interests, including their career choices in music. Six weeks before Marczewski passed away, she was able to help her friend in a precursor to the Nightbirde Foundation.
"The hospital just told me that there's nothing else they can do for me, and I have two to three months to live," Faye said in the video. "I knew that the chemo offered at the clinic was something that could potentially really help me, but I couldn't afford it. And then I talked to Jane, and she was like, 'Do you want $20,000? I'll give you $20,000…It was freely given to me; I'll freely give it to you.'"
Last year, the foundation covered over $200,000 worth of medical bills for Faye before she passed away in Nov. 2022. 
Marczewski's family has also continued to release Marczewski's works since her death. As kept up-to-date on her Twitter account, they have been periodically releasing her songs, inspirational quotes and even a short essay about grief, all created by her before she died but never released.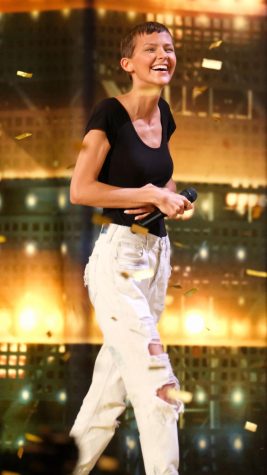 Most notably, as reviewed in a previous article in The Courier, Marczewski's family released a collection of these works in a posthumous album called "It's OK." The album was available for pre-order exactly one year after her death on Feb. 19, before being released on March 10 of this year.
"Literally until the day she passed away, [Jane] was talking about this album that she was going to release," Mitch Marczewski says. "She really wanted to release an album, and I think even the way the album is put together is really a reflection of who she is. You've got the first half, which is the bubbly and fun and sunshine Jane, and then the back half [is] more moody and low key. You can be joyful, and you can be hurting; those things don't have to be mutually exclusive all the time. That sort of mindset is something that really empowers a lot of people."
Even "AGT" has made an effort to honor Nightbirde's memory. According to GoldDerby.com, Nightbirde was featured on the July 5 special episode of "AGT" last year that reviewed the top 15 Golden Buzzers. Nightbirde was No. 1 on Cowell's list. In the episode, Cowell reveals why he thinks Nightbirde's Golden Buzzer moment was so special.
"All these years she'd been trying to get recognition as a songwriter, as a singer, and in an instant everything changed for her," Cowell remembers. "I promise you, so many people come up to me and talk about what she did, giving people hope and perspective with the lyric of that song. She typifies, I think, what the Golden Buzzer is all about. Watching it back, it makes you feel hopeful. Her Golden Buzzer will live on forever. No one else, in my opinion, could be number one."
Through her music and the Nightbirde Foundation, Marczewski will continue to help and inspire others for years to come. If you are interested in more of Marczewski's art, a book of her poetry is being released in August. All proceeds will go to the Nightbirde Foundation. If you would like to donate to the Nightbirde Foundation, you can do so on their website here.