Get your spook on a budget: $10 Halloween costume ideas!
Hey Halloween fans! Did you guys know that americans spent over 8.4 billion dollars last year in Halloween costumes? Unluckily, us college students don't have that kind of money. So here are five Halloween costumes that are $10.*
Witch: Being a stereotypical witch is super easy. For our costume we took a standard black skirt with a shimmery red top. Complete the look with a standard, cheap witch hat and you're all set! Just be careful when casting spells!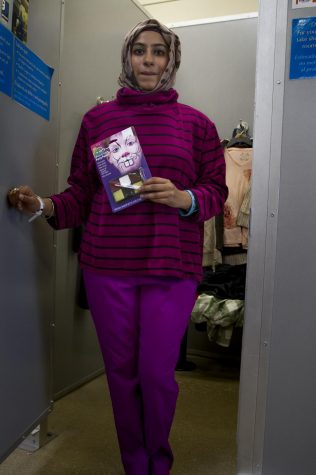 Cheshire: The Cheshire Cat is one of the best costumes of its time. Reminiscing old Alice in Wonderland, we found wearing purple pants with a black-and-purple striped t-shirt really pulled it all together. But what really makes this look absolutely purr-fect is the make up. For that we found standard cheap make up and paint set that can be used to make cat eyes and that wicked grin. Just be careful on causing chaos kitty!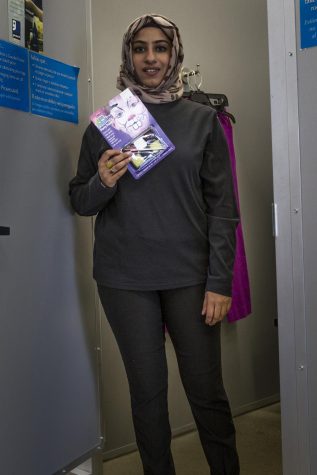 Black Cat: The standard black cat is super easy. We pulled this look off with a simple black t-shirt and leggings. What could also work are some dark jeans. For this look the makeup is important, and we found some cheap paint make up that could work purr-fect to make those cat eyes and whiskers. If you're willing to spend a few extra bucks you could even get a cheap pair of cat ears and tail for a full completion. Meow!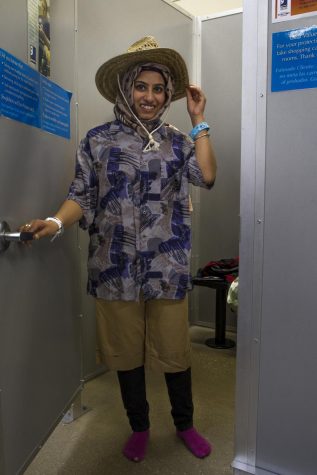 Annoying Tourist: This outfit is super simple. For this we pulled out some beige shorts and a hawaiian top. Grab a typical straw hat and you're set to go! If your looking to go even further, grab some Chicago brochures, and maybe even an old school map. Just make sure you don't get too annoying!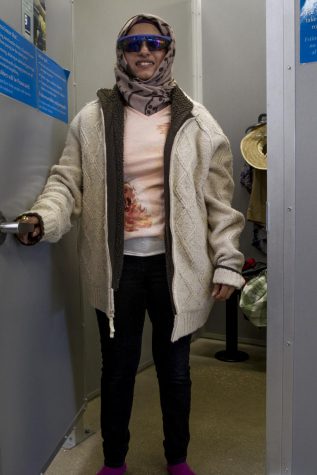 Cool Grandma: Bring out the old in you and dress up as a cool grandma. For this look we took an oversized sweater, a pink flowery shirt, and some retro year glasses. Since this look can go with any pair of jeans, one can easily just wear one they own instead of buying them. Just be careful when you're crossing the road, grandma!
*All clothing items and makeup were found at your local GoodWill and ended up being somewhere between $10 – $12.