Game Review: Life Is Strange & Life Is Strange: Before The Storm Solid 5/5
Alizay Rizvi, Social Media Manager/Circulation Manager
September 13, 2017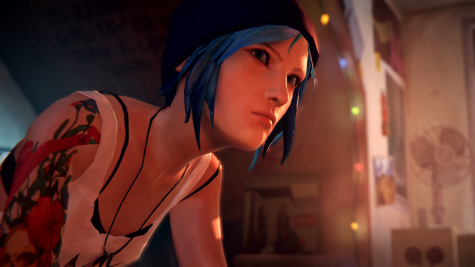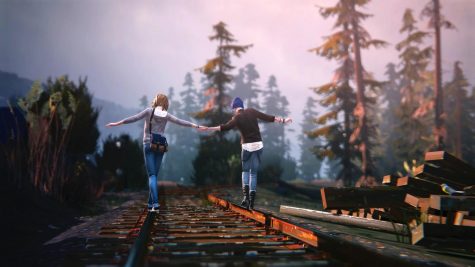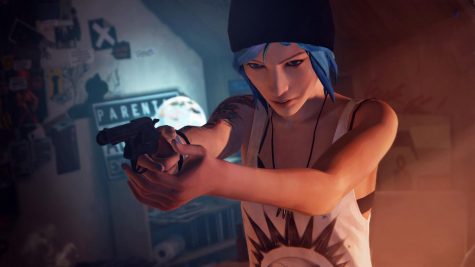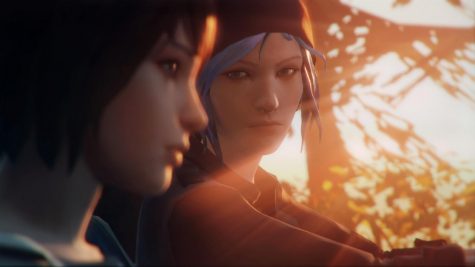 A young high schooler stands at the edge of a cliff, looking out at the sea. The electricity is high in the air, and wind and water are surrounding. It is a massive hurricane, and it is coming straight for the town. No one would have guessed that a single high school girl would have caused this. No one could have guessed that these chain events would lead to such an end.
Life is Strange is a game that stole both my heart and breath. Playing as a misfit, short-haired, brunette senior in high school named Max Caufield who suddenly discovers that she has the power to rewind time. A power very real to life, since we've all had moments where we wish we could start over. The thrill of it all leaves you on edge the entire time you're playing as you discover that each one of your choices impacts everything and everyone else.
Max, the main character, returns from Seattle to her once-upon-a-time hometown named Arcadia Bay, little town that hangs on the edge of a raging ocean. Returning home meant also reuniting with your former best friend, Chloe Price. Now blue-haired and full of punk rock, the dynamics of all the characters in this game connect pieces of your life to them all. As you meet more of the characters, the storyline takes a deep and dark twist.
Nathan Prescott isa brunet, prissy, rich kid with a deranged and damaged mental state that everyone in the game wishes they could tear apart like sharks in a fish frenzy. Victoria Chase is the high-class, sassy character insecure enough to flesh out as one of the best and worst mean girls ever. Kate Marsh, a young church girl whose dark depression embodies the very being of bullies and what the impact of social derailment does to you. And of course, surrounding all of these characters is the beautiful and mysterious Rachel Amber, who throughout the entire game is missing in action. However, every single one of Rachel's missing posters is like a desperate call for help that cannot be deciphered.
Consisting of a total of five episodes, every moment builds the tension expanding into a vortex of a dark and deep storyline that fleshes into possibly one of the greatest of all time. It's beautifully captivating graphics, dreamlike hypnotic sounds and ever changing characters, this game left me with goosebumps. It truly dives deep into the meaning of lost friendships, the rich vs. the poor, the utter destruction of lives and the consequences of interrupting the space time continuum.
Life is Strange gave new meaning to the word time and truly determined the fact that the actions of one person really can change the impact of the universe. It fleshes out the psychopathy and derailment of fragile minds and that everything done in life has consequences, both seen and unseen. This was a game that wrenched my heart out and left me wanting more of all of the characters. Luckily for us, Square Enix, collaborating with Deck Nine, decided to give us just that.
Life Is Strange: Before The Storm, is a prequel to the original story, truly trying to go into depth of how this all started and perhaps even why. The release of the first episode left my heart in shambles. In Before The Storm, you play as Max's old time best friend, Chloe Price, but before all the blue hair and ultimate punk style. Chloe's all out wrathfulness and destructive attitude is enough to bring out the punk in you.
The first episode introduces us to a raging concert, Chloe's epic back talks, and an all encompassing environment. This game brought back many of the characters you meet in the original but reverted back to younger versions of themselves. Of course, none of these games would be complete without the presence of the beautifully perfect, Rachel Amber. Her presence in the first episode of this game perhaps made all the difference, and your actions towards her change much of the game play.
Bringing back similar graphics to the old game, the insertion of new rocking music and a few new characters are enough to leave your lungs gasping for oxygen. It truly fleshes out why certain characters acted a certain way in the original game. Before The Storm also brings back the ideology of how a single person's actions can change the entire system of time, influencing everyone else's actions as well.
Life Is Strange is a beautiful, soulful and destructive storyline that really sucks you in. It is an incredible force that truly delves into much of your life. It's an enjoyable game, with rocking attitude, deranged minds and an everlasting impact on anyone who dares dive into it. The story line has enough depth to leave you thinking about it long after you are done. And, fair warning, it will leave you in a lot of tears. Grab a few boxes of Kleenex along with the game.
*Only Episode 1 of Before The Storm has been released. There will be Three Episodes total.