COD Baseball Beats Harper College in Doubleheader
The Chaparrals defeated the Hawks with a doubleheader sweep to raise their conference record to 2-0.
The College of DuPage baseball team came out hungry Saturday afternoon after a 6-3 loss against Oakton College, and the Chaparrals wanted to prove something against Harper College. With steady hits and reliable pitching, the Chaparrals swept the Hawks at home, winning the first game 19-2 and the second game 8-6. The two wins improved the COD's record to 17-6.
"We hit the ball well. We pitched well, and we played defense," head baseball coach Bobby Wilson said. "We kind of had a letdown [Friday] against Oakton, so we bounced back and played good baseball. It was good to see."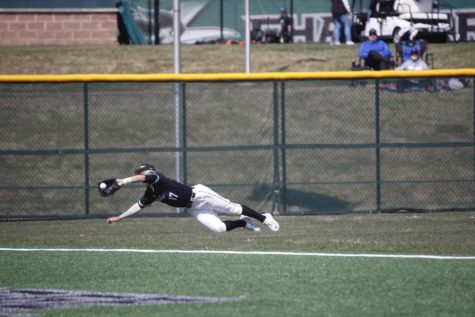 Freshman infielder Josh Shuberth recorded two hits and struck out once in eight at-bats through the two games. He also scored one run, adding his second home run of the season and collected three combined RBIs.
"I knew I barreled [the ball], but I thought it wasn't going to get out," Schuberth said. "I don't look at the ball. I just try to run and get to the next base. He threw me a fastball for a strike, then a curveball that looked stupid, so I knew he was going to [switch] back. Then I just hit it and it was gone."
Sophomore pitcher Justin Lane threw five strikeouts and one walk with two errors through the first game, allowing six hits and two runs.
"Game one, I threw strikes," Lane said. "I got ahead in counts. I let the ball hit the ground, which allowed our infielders to make some plays. I kept the ball in the park; the pitchers are hot right now."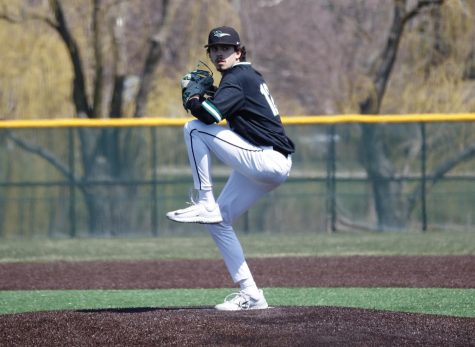 Freshman outfielder Aden Aukland recorded three hits, walked twice and struck out once in six at-bats through both games. He also scored two runs, adding his sixth home run of the season and collected five RBIs.
"[In my first] at-bat, I put a decent swing on a fastball and fouled it off," Aukland said. "I ended up hitting a single on a curveball, so I didn't really know what they were throwing at me. The second at-bat I saw two curveballs in the dirt, so I was just [waiting for a] fastball, and I got it."
Freshman pitcher Ryne Willard closed the second game, throwing 11 strikes in 21 pitches with one walk. He said being a closing pitcher is something he's done for a while, and he enjoys the rush.
"Going out there with the game on the line and all of the adrenaline is something I've always loved," Willard said. "I love it. I love going out there. I love when it's close; being handed the ball gives me all the confidence in the world, especially with these guys behind me. To go out and be able to save the game and get a win is something I really enjoy doing."
The Chaparrals look to increase their win streak to three against the Triton College Trojans at 3 p.m. on April 11 at the COD Baseball Field.
For more photos of the game, check out our photo gallery by Rachel Wagner.