Chaparrals Triumph Over Falcons on Sophomore Night
The College of DuPage men's basketball team had every player score in their win over Harry S. Truman College.
The College of DuPage men's basketball team never trailed in Thursday night's game against Harry S. Truman College. With every player on the bench scoring, the Chaparrals beat the Falcons at home on sophomore night 97-60, raising their record to 16-13.
The Chaparrals have now won five of their last six games on a three-game win streak. The ceremony held before the tip-off celebrated COD's seven sophomore players.
"It was a good night all around," head men's basketball coach Joe Kuhn said. "I thought we played a pretty good game. We're building on our success, and we're getting better and better at the most important time of the year. Overall, it was a nice night to honor [the sophomores] and tell them that we're thankful for what they've done."
Sophomore guard Finn Walsh earned a double-double, scoring 10 points with 10 rebounds. He also made seven assists and one steal.
"I attribute a lot of [my success] to my teammates," Walsh said. "They support me and work with me every day, but I put in a lot of work by myself too. All of the individual work, as well as the teamwork, is starting to show."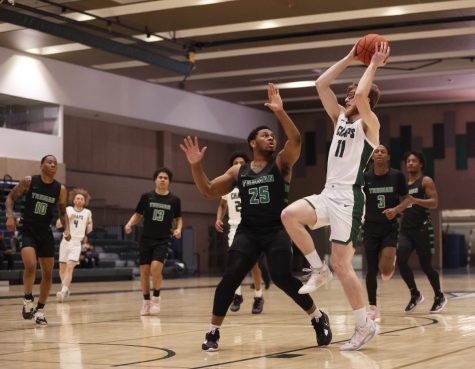 Sophomore forward Matt Elliot also earned a double-double, scoring 10 points with 10 rebounds. He added three blocks with zero turnovers.
"We shot the ball extremely well," Elliot said. "We moved the ball well for each other, looking to get guys open, looking for everybody to take shots. It helped us get the win."
Sophomore forward Gerald Tate scored six points with four rebounds. He said he was happy to earn the win in front of his mom.
"I feel great right now," Tate said. "This was a great team win; [it'll help us] bring a lot of energy into the playoffs. Hopefully, this translates to all of our other games."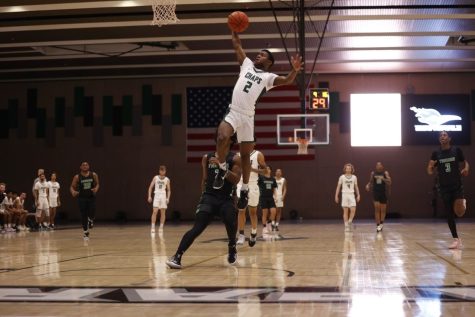 Freshman Alijah Nelson scored 10 points with six rebounds. He also contributed two assists and one steal.
"We were able to go out there and win for our sophomores," Nelson said. "The sophomores have been putting in work the whole season. I want those guys to get to the next level and where they want to go; so it was a good win."
Sophomore guard Drew Gaston scored 15 points with five rebounds. He also tallied two assists and four steals.
"It feels good to get another win in the books," Gaston said. "We're just trying to keep playing really [well] and keep the streak going, going into the postseason. We've got one final home game on Sunday, and then about a week until Friday, our first playoff game."
The Chaparrals will look to win their last home game of the season against the Aurora University junior varsity Spartans at 11 a.m. on Feb. 19 at Klaas Court.