Chaparrals Make Comeback to Win Third Consecutive Game Over Stormers
The Chaparrals scored 38 points in the second half to clutch their sixth win of the season.
The College of DuPage women's basketball team looked defeated Thursday night as they went into halftime down by 16 points. After emerging from the locker room with newfound energy, the Chaparrals battled the Milwaukee Area Technical College Stormers. The Chaparrals scored four collective three-pointers and 14 field goals to rally in the second half, seizing their third straight win 63-60 and improving their record to 6-11.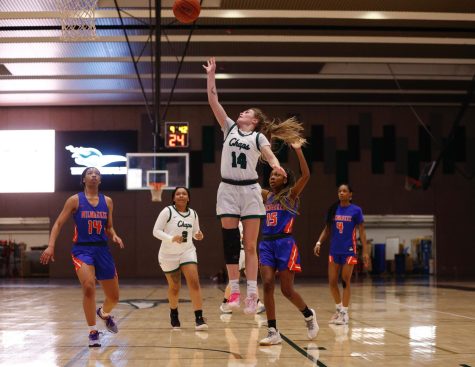 "I couldn't be more proud of the dedication, heart and composure [the team had] in that second half," head women's basketball coach Abby Talley said. "We shouldn't have been down that deep going into halftime. [Our team] stepping up in that second half to drive us to this win, that's huge."
The Chaparrals scored 38 points against the Stormers' 19 points in the second half of the game. Talley said she used halftime as a wakeup call and told them to focus on what they could control.
"We were complacent with doing the bare minimum," Talley said. "To be a great team, you have to get past your comfort zone and do things you might've not done in the past, and that's what we focused on."
Sophomore forward Katlyn Allen earned her second consecutive double-double, scoring 13 points with 12 rebounds. She also had four steals and one assist.
"This is the most fun I've ever had in basketball," Allen said. "We didn't really show that much fight in the beginning, but the amount of fight and togetherness we played with towards the end of the game makes me feel so good. It's a feeling I can't describe, but it's really exciting."
Sophomore guard Mykah Berkompas scored 17 points with three rebounds. She also had two assists and made four out of four free throws.
"[My] coaches were telling me I was shooting scared and not confident," Berkompas said. "They got onto us during halftime [and told us] to shoot with confidence, and then it just clicked. I just kept shooting, thinking shoot it to make it go in and not just shoot it to shoot it."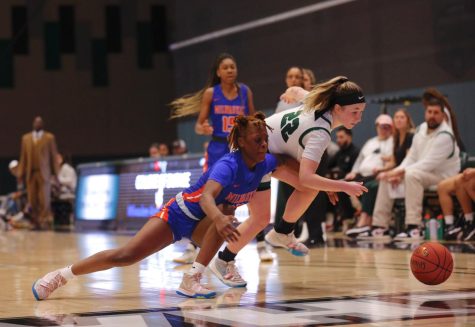 Freshman guard Sierra Gibson also racked up 17 points with three rebounds. She also had two steals and led the team with three assists.
"We were in our heads too much," Gibson said. "We were so worried about the pace [the Stormers] were creating for the game, and we weren't playing our game. We tried to keep up with them, but that's not what we needed to do. Then we played our game and ended up on top."
The Chaparrals will look to extend their winning streak against the Wilbur Wright College Rams at 1 p.m. on Jan. 21 at Wilbur Wright College.