Chaparrals Fall to Tritons in Pitching Slump
The COD baseball team couldn't take a lead against Triton College's aggressive offense.
The College of DuPage baseball team brought hitting power into their first matchup against Triton College of the season Tuesday afternoon, but their pitching couldn't keep them in the game. Going through five pitchers with little success, the Chaparrals couldn't deny the Trojans' offense, losing 9-15 at home and leaving their record 17-7.
"We didn't throw strikes early," head baseball coach Bobby Wilson said. "We didn't play defense and it's not a great recipe for success if you don't throw strikes. Our offense swung the bat and kept us in [the] ball game a little bit, but we have to play defense. At the end of the day, we have to throw strikes."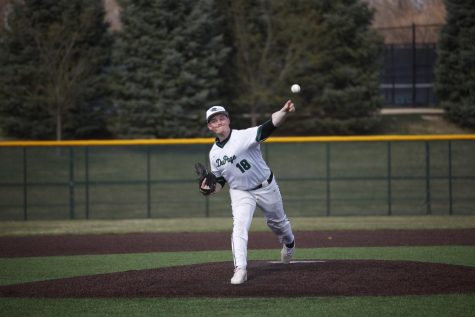 Sophomore infielder David Marshall recorded two hits and walked twice in three at-bats. He also scored three runs, adding his third home run of the season and collected two RBIs.
"We've had it tough the past few games, including myself and a couple of other teammates," Marshall said. "We have each others' backs and it doesn't really matter. I feel like we're going to clean it up soon, and then we'll be on the right track."
Freshman infielder Josh Shuberth recorded one hit and walked once in four at-bats. He also collected four RBIs.
"We just kept fighting through the whole game," Schuberth said. "We put up good at-bats and found some barrels. We just came up a little short."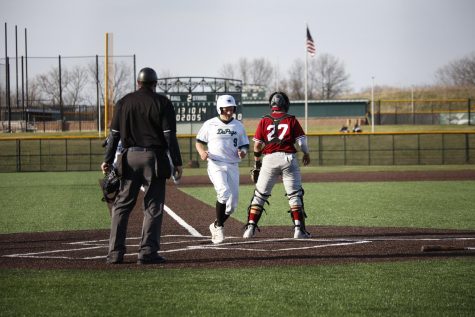 Freshman pitcher Cade Cory threw one strikeout through two innings, allowing two hits and one run.
"They just beat us," Cory said. "We were in our own heads. We just have to keep attacking and be hungry to win."
Freshman catcher Jake Pauley recorded three hits and walked once in four at-bats. He also scored two runs and stole one base.
"We had a couple of mistakes in the field," Pauley said. "[There were] misreads in the outfield; they scored some runs. They had walks that led to some runs for them. We need to clean it up a little bit."
The Chaparrals take on the Moraine Valley Community College Cyclones in a doubleheader with the first game starting at 2 p.m. on April 13 at the COD Baseball Field.