Calling Uber to Action
Uber is one of the most popular ride sharing businesses that allows drivers to set their own schedules. But does Uber pay their drivers enough and treat them fairly?
Editor's note: This article has been edited to remove a name from one of the interviewees. The individual will now be treated as an anonymous source named John Smith. This change has been made at the request of the individual and granted for the purpose of maintaining the individual's online presence.
Hailing a taxi is something most college students no longer do. Calling an Uber has become the more commonplace command. Uber has monopolized the personal public transportation industry. However, many Chicagoland Uber drivers argue they are not treated fairly or paid enough for the work they do for the company. 
John Smith has been driving for Uber for over three years and has completed over 2,000 rides. He spends around 30 hours per week driving for Uber. According to Smith, the average pay for Uber drivers is insufficient compared to the costs they take on to maintain their vehicles.
"On average, I make about $20 to $25 an hour, and after that I have to take expenses for gas, repairs, oil changes, any other maintenance, etc.," Smith says. "So I don't think we get paid enough."
For Uber drivers, hourly and weekly pay rates are merely an estimate. How much each driver makes on a given day is different depending on the types of rides that they get, the long rides, the short rides and even whether they get bonuses based on the area.
"For example, I've worked 14 hours, and I've made $250, but last Monday I worked also 14 hours, and I made $450," Smith explains. 
Marco Lach drives for Uber part-time and snags about 10 rides a month. However, he has been working for the company on and off for seven years and started off full time, working up to 80 hours per week.
"[How much you make] depends how many hours you drive," Lach says. "You can make $500 a week; you can make $2,000 a week. It depends on what hours you work, and how aggressive you are."
Lach says that, when he worked 80 hours per week, he would make $2,500 every week. This comes out to an average of about $31.25 per hour. While Lach feels that this is enough money, Smith does not.
"I should be able to make gross about $35 an hour so I can net about $25," Smith argues. "I think that would be fair, given the amount of risk involved in traffic, given the amount of work, stress involved, the hours, etc."
According to an article written by Harry Campbell, founder of The Rideshare Guy blog and podcast who also drives for Uber and Lyft, the Uber driver's net pay consists of their gross pay minus Uber's commission, which is around 25% of what the customer is charged.
"In the majority of markets, on average, most Uber drivers will make in the $15-$20/hr range," the article reveals. "According to research done by Uber, they've found Uber driver pay is around $19 per hour."
Campbell claims Uber drivers can earn up to $50 per hour depending on their location and tactics. As for weekly pay, he says most drivers earn $600 to $800 per week, but Uber's many bonuses, guarantees and promotions help many drivers earn $1,000 or more weekly.
Despite all of this, Campbell explains that according to an article he cited, as of 2021, rideshare drivers in and around Chicago made less than minimum wage after taxes and other expenses were considered. In 2019, Chicago minimum wage was $13 an hour, but the average Uber, Lyft, and Via driver only made $12.30 per hour after expenses. In 2020, Chicago minimum wage was $14 per hour, yet the average driver only brought home $13.62 per hour. 
According to an article by Gridwise, as of 2017, although Uber advertises only charging a 25% commission on their fares, they neglect to mention the booking fee that also does not go to their drivers. Additionally, Uber's claims as to the average pay for an Uber driver in Chicago are based on the assumption that drivers will always get at least two trips per hour, which is not guaranteed.
"Uber claims that the average Chicago trip payout for an Uber driver is $15.66," the Gridwise article says. "If you're making two trips per hour, it would make sense that you would be making $31.32 per hour."
Another important aspect of Uber drivers' average fares is how much each specific Uber driver makes.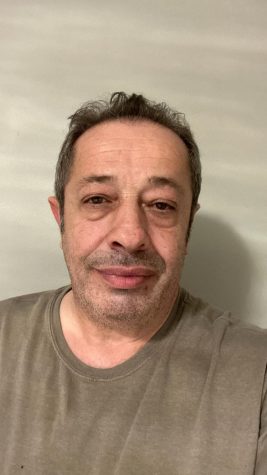 Refik Emini has been a part-time Uber driver for a year. According to Emini, Uber favors certain drivers over others.
Emini says if your ride acceptance rate is 85% or higher and your cancellation rate is 3% or less, Uber will filter the rides you receive so that you get better quality rides. That means the opposite is also true: If your scores are less than 85% and greater than 3%, the rides you receive are of lower quality. For example, a driver might get a request to drive five miles, pick up a customer and drop her off two miles away yet only get paid $3.25.
"[Uber creates] an environment where we have to always rush or try to be good at everything, in order for us to stay at the high end so we can get the good rides," Emini says.
According to Emini, this score goes down every time he does not accept a ride, even when he is waiting to pick up a customer who reserved a ride with him 40 minutes in advance.
"Even though I would have the time, I don't know how far they're gonna go sometimes, two miles, three miles, but I don't know how long it's gonna be before you come back," Emini explains. "Therefore, I don't accept a new ride, because I have [a] reservation. But because of those five, six rides or 10 rides that might request me in the early morning at a busy hour, then my scores go from 85 or 86% to probably 80 or 83% And then my cancellation rate will be from 3% to 5, 6 and 7%."
This policy also applies when drivers are on their way home and leave their Uber app on. It has led Emini to turn it off and not make any extra money on his way back to avoid driving out of his way, thus delaying his trip home.
Emini says Uber's favoritism also applies to the amount of money he brings home at the end of his shift.
"When it gets really busy, if there are a lot of rides requesting, the area gets really red [on the Uber app,]" Emini says. "It says [there is a] $15 surcharge. There's been times where I fell right in the middle of the $15 surcharge. But my phone says, 'your next ride is $4.75.'"
Campbell explains that this phenomenon, called surge pricing, happens when many passengers need rides and there aren't many drivers to give them those rides. Common on Fridays, Saturdays and during commute times, surges multiply the driver's income without the driver needing to do any extra work. 
Despite the drawbacks of working for Uber, the job does come with some benefits.
"It's pretty flexible," Lach says. "I can work when I want to, and get paid every day. I'm my own boss; it's pretty set. I'm in sales, and I don't know what I'm gonna make every day when I'm in sales. If I drive Uber, I can make a couple hundred dollars a day and not have to worry."
According to Campbell, Uber also offers guaranteed earnings. For instance, if a driver makes $800 completing trips that they were guaranteed to earn $1,000 for, Uber will send them the $200 difference, ensuring that the driver is paid the full $1,000.
For many drivers, these benefits might not overshadow the looming financial shortcomings.
"If [Uber doesn't] pay drivers more, I think they're gonna lose business in the long term, because there's gonna be a competitor that's gonna start doing that, and they're gonna start taking all the drivers," Smith predicts.
Lach's advice to keep costs down for Uber drivers is to not use a brand-new car and to aim for bonuses, such as an extra $120 for 40 rides in a week or $200 for 50 rides per week, as well as tips from customers.