A question and answer with COD's new spokesperson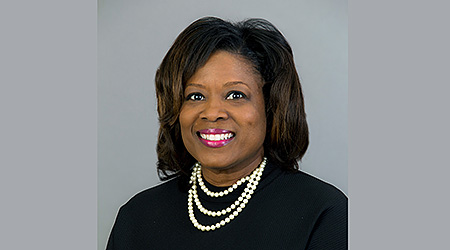 Wendy Parks is College of DuPage's new director of communications and public relations. Parks will serve as the college's spokesperson and lead the news bureau and community relations department here at COD.
Vandy Manyeh: Who is Wendy Parks?
Wendy Parks: I am a professional communicator who thoroughly enjoys communication, public relations, marketing and any ways to communicate with people in today's ever-changing society. I have a background in mass communication and journalism. I have a degree from the University of Wisconsin-Milwaukee, and an MBA degree from Loyola University. So I have some experience of the journalism aspect of the business and then the business aspect of a business. I did some work for the Associated Press. I later went into public relations and worked for the Wisconsin Energy Corporation as their spokesperson; Johnson Publishing Company; University of Chicago; and the Chicago Housing Authority.
VM: Do you see higher education as a nice fit?
WP: It is a nice fit because Chicago Housing Authority dealt with all types of people at different times in their lives. And I also have a background in higher education from the University of Chicago. I try to bridge my experience in public relations and positively looking at an organization and trying to get the best into the public light.
VM: How important is public relations to a college like COD?
WP: It is absolutely essential. This is a wonderful university with bright and exciting people. We need to ensure that we share this good news with the rest of the world.
VM: What are your strategic goals in this new role?
WP: I am doing a listening tour, and talking with a variety of people; that includes students. I want to hear what they have to say in terms of the best ways to get the word out about the College of DuPage and what they see as some opportunities for our department to do a better job. We have an amazing staff made out of very hardworking people. I am very excited to work with them. We are going to make a great team working together. I've been welcomed by the president and the cabinet.
VM: What are current programs across the public relations department here at the college?
WP: One of the exciting things we have down the road is the 5K run. We are in the last stretch of that. This year will be the largest attendance since its inception. We are going to be announcing something very exciting that's going to be a part of it.
VM: COD enrollment declined in 2016. One of the reasons why that happened was because of the trouble with the HLC. Students weren't coming to a school that was placed on probation. How crucial is your role to the entire rebranding process of the college?
WP: Let us look at a wider context. If you look at schools across the country, you will see that enrollment has declined somewhat. We are very excited because we believe that's on the rise. COD has a lot of exciting programs. Our executive team has put in place a strategy to increase enrollment. And when you look at other schools, particularly the other community colleges, we are not as low as some of the area schools from a statistics standpoint.
VM: We have made tremendous progress as a college under our new president. How are you going to pass on this message that COD is now a great place to be?
WP: When you look at some of our programs, and some of the hardworking faculty and some of the classes that they are executing, that's definitely going to get the word out. Also, the work that we are doing in the community; we have COD cares program. We just don't adhere to the needs of our students, we want to ensure that we cater to the needs of the community.
VM: COD is a nice place for international students in terms of price and the quality of education. How do you intend to extend your recruitment drive across America?
WP: Listening to international students is a part of my listening tour. I want to talk to a wide variety of students and get their ideas about the best ways we can communicate outside of the country. It would be nice to pour in more international students who have a lot to offer the community.  
VM: Years from now, how would you like to be remembered here at College of DuPage?
WP: I hope people will remember that I had a great team that worked under the direction of Ann Rondeau, and that I carried out her vision to make COD the best community college in this nation.   
VM: Any final comments?
WP: I'm very excited to be here. The level of warmth that I've felt is great and authentic. A lot of people have emailed me or called me and said that they are glad to be here. We just hope here in the communications and public relations department that people will give us a call because we have a lot of tools to get what the faculty is doing out into the public's eye. Also, the pragmatic efforts that we are doing. We really hope that people take advantage of our department to help them get the word out about COD.