Center for Diversity starts diversity and inclusion series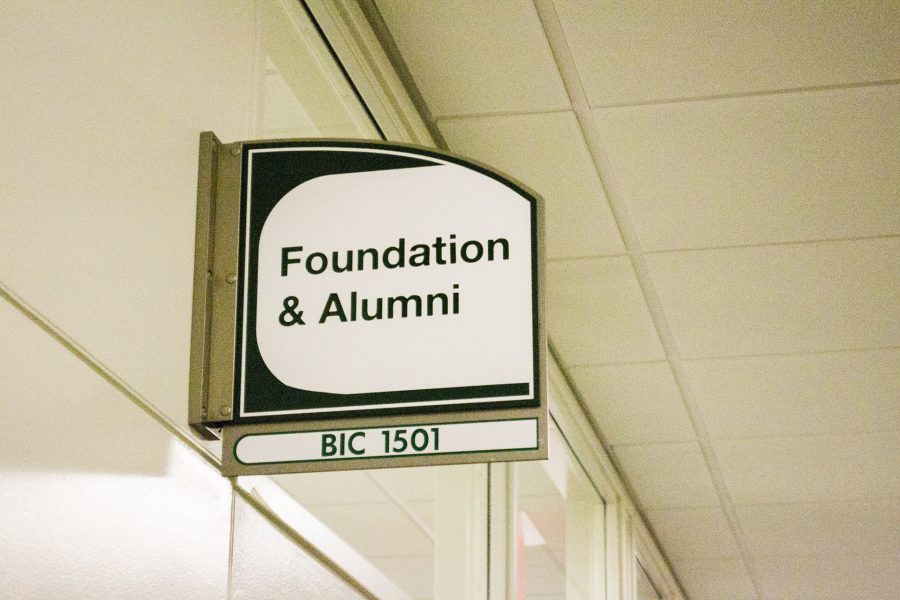 Vandy Manyeh, News Reporter
September 21, 2016
Reading Time:
3
minutes
A new roundtable of multicultural students and staff recently met to explore how College of DuPage (COD) can better celebrate, learn, and teach about the great diversity in its halls and classrooms.
"I think an inclusive institution sees diversity as its asset," said Jean Kartje, special assistant to the President. "The diversity of the students, faculty, and staff are resources.  We are bigger, better and stronger because of our diversity."
Anatomy and physiology lecturer Ruby Rajwinder Kaur said it's important to distinguish between diversity and being a minority.
"Diversity doesn't mean minority, it is a concept people take a long time to get adjusted to. It means everyone, whoever you are," said Kaur.
Kaur believes faculty engagement in like an icebreaker. She uses her cadaver labs with students to show how although we have different colors outwardly, our internal organs are all the same. As a result, she has been able to connect her students with the issue of diversity.
"Sometimes when people hear the word diversity they draw a direct line to ethnicity, and out of ethnicity comes other thoughts and concepts," said  David Swope, the main facilitator, and manager of the Center for Diversity and Inclusion. "How people of different ethnic groups interrelate from a social standpoint. We are born with some of these differences, it cannot change, these are things that make us unique."
These were some of the many ideas proffered by participants and facilitators during this roundtable session that will lead to a visit and lecture by Dr. Damon Williams, a faculty member at the University of Wisconsin at Madison and author of the book Strategic Diversity Leadership.
The round table's basic intent was to have students, faculty members, and administration talk about issues related to diversity, that will lead to complete diversity and inclusion plan here at COD. Everyone present discussed a report from the Chronicle of Higher Education titled "How Do You Create a Diversity Agenda?"
At the end of the day students who participated were able to understand the importance of a diversity agenda, how it flourishes for students' success, and ways the entire college community can reflect an inclusive environment.
Students felt connected with the conversations and were able to express their free thoughts about what goes on and out of campus. They were even connected with discussions about immigration, religion, and nationality.
They all expressed satisfaction about the current diverse and inclusive nature of the college and welcomed the idea of a conversation centered on diversity. Some even cited incidents of a lack of inclusiveness when students are out of the classroom, and how stereotypes related to a person's religion have created more barriers.
"People still get bullied in college even though we are adults, and I think we need to be more inclusive on that side," said Armand Diaz a member of the Latino Ethnic Awareness Association (LEAA). "With the upcoming election, we as Latinos are going to have conversations about politics since we are voting. COD is diverse, but at the same time it isn't, we have different ethnic groups and different nationalities, but they hang out among themselves."
The population at COD is a representation of how diverse a college campus is. College of DuPage hosts students from about 90 countries around the world and Student Life currently oversees the activities of 11 ethnic and cultural clubs. Over the years, the college has engaged and welcomed students from its diverse backgrounds with teaching and learning opportunities. Currently, 16 international students from the 2016-17 U.S. State Department's Community College Initiative (CCI) are studying here at COD for one academic year. COD offers many foreign language courses and has been the destination for foreign exchange students. The campus has transgendered bathrooms. Also, a club like the Pride Alliance has been actively engaged with education on lesbian, gay, bisexual, and transgender issues.
The series continues with a video talk show for students that addresses the variety of issues that impact students at COD on Sept. 28. Four diverse students are scheduled to identify how communication about diversity can impact student success in and out of the classroom.