Student entrepreneur strives to inspire others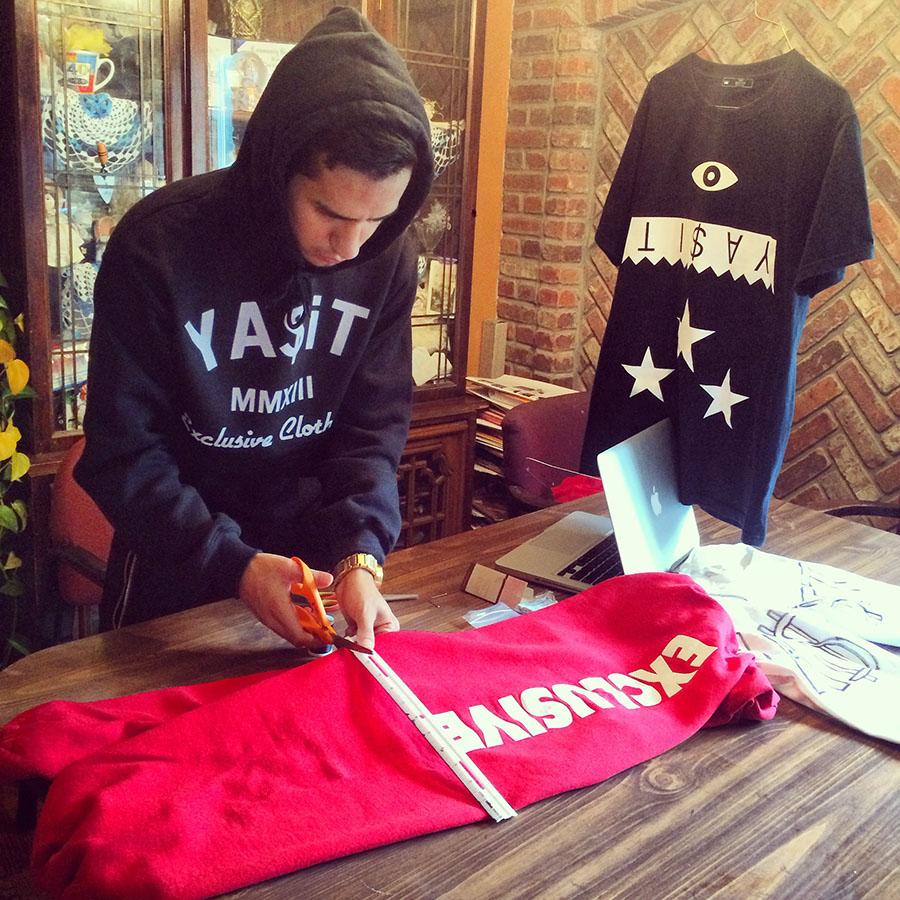 Kelly Wynne, Features Editor
October 8, 2014
Reading Time:
3
minutes
It is common for students to take business classes in hopes of someday starting a company, but College of DuPage student Jenaro Yasit Terrazas has already found the motivation to start his own clothing brand. With first hand experience under his belt, Terrazas and strives to continue growing his company, Yasit Exclusive Clothing, as well as build up motivation and camaraderie among others who have similar dreams.
"It's always been a hobby to create something of my own and be able to call it my own, so that's pretty much how I realized I was an entrepreneur," Terrazas said. "I had this vision and I didn't want to work a job. I thought I had to do something, and it had to have a motive behind it. I don't just want to make money, I want to help people."
Not only did Terrazas want to build his own business, but he has also made it a personal mission to help others his age find their footing in order to start their own companies and further their ideas.
"We don't just make and sell clothes. A lot of students don't know where to go once they have an idea so we are trying to accomplish a better guideline," Terrazas said. "By purchasing Yasit you're pretty much saying 'I'm gonna do it' because anyone can be successful, you just have to try and we can help you out."
Terrazas has dedicated part of his business mission to inspiring others in hopes that they will achieve their dreams. With his own clothing line, Terrazas was able to create a personalized brand image. He explains that the motive behind his business is to never let go of your dreams and finally wake up and realize you have ambition to be successful.
In order to help out other teens with a dream, Terrazas created "The Exclusive Society." This is an network of teens who would like to support Yasit, as well as further their own ideas. The young entrepreneurs help each other by supporting their ideas and promoting each other to their own following.
"My plan is to keep expanding our message to teens in other areas and help them out by promoting them on my 'Exclusive Society' and I can get them help or motivation if they needed."
One success story is that of Izzy Machado. Machado is a part of the exclusive society and has let his idea for an app take off. The game, titled "Bipolar Ball", can now be downloaded in the app store. With the app promotion by Yasit, both ends are hoping to see positive results.
"I want people to do what they love and sometimes it just takes motivation or promotion to get serious on an idea you wish to accomplish," Terrazas said.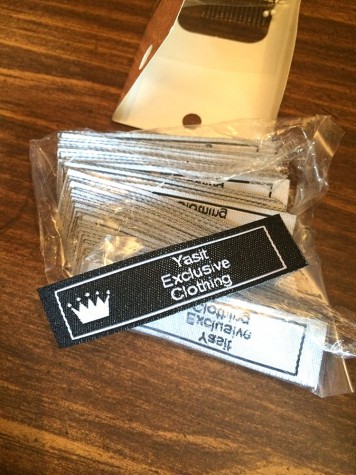 While continuing to build up the Exclusive Society, Terrazas sees his own company growing. For now, Yasit is popular in West Chicago and Carol Stream. In the upcoming years, Terrazas sees his brand taking DuPage County by storm.
"It's a dream, but it's not something that's impossible," Terrazas said.
As his brand expands by county, Terrazas expects it to also expand by selection. Yasit is currently focused on designs for teenagers, but Terrazas and company are in the process of expanding to include adult options of ties and jackets. Terrazas hopes that by 2018, Yasit will have a physical storefront in West Chicago. Yasit Exclusive Clothing is always looking for more members, whether a designer, or just someone who wants to get involved.
To purchase Yasit Executive Clothing, or get involeved with the exclusive society, visit www.yasitexecutiveclothing.com and follow @yasitclothing and @exclusiveJT on Twitter for product updates.