Domestic violence speaker to visit COD
Kelly Wynne, Features Editor
October 1, 2014
Reading Time:
2
minutes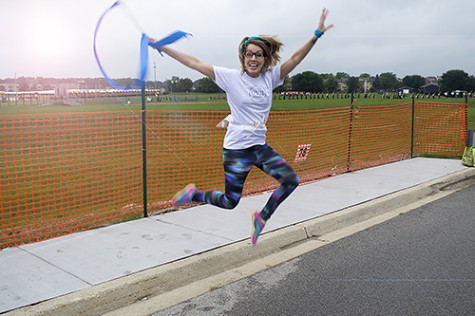 A few years ago, Karli Johnson was just a college student at Northern Illinois University. That is, a college student who had been part of a school shooting, had aided her friend through sexual assault trauma and been in an abusive relationship herself.
Johnson witnessed more than most college students will see in their educational careers, but the truth is, in the modern day these experiences are not uncommon.
Johnson will be presenting at College of DuPage thanks to the "You Are Beautiful" speaker series, sponsored by the college's Pride Alliance.  She will speak on domestic violence as well as sexual assault and what it means for college students.
Johnson has turned her hardships into fuel for her career. As a motivational speaker and crisis counselor, she aims to help others deal with similar situations as well as avoid them. Johnson travels throughout the Chicago area, giving presentations on a variety of topics ranging from being a victim of a school shooting to teaching men about female struggles and the meaning of feminism.
Bradley Setter, advising officer of Pride Alliance, believes that Johnson's message on domestic violence and sexual assault will be beneficial for COD students.
"We decided to add her to the speaker series because we need to embrace her allies and our partnerships with outside resources," Setter said. "[The speaker series will] also show that everybody goes through sexual assault and domestic violence but LGBTQ+ sexual assault and domestic violence is very underreported due to not having legalized marriage equality across the board."
Setter and Pride Alliance want to  give students the right tools to help themselves in situations that are commonly overlooked.
"It's very important to educate LGBTQ+ youth how to be in a relationship, and if that relationship goes bad, how to take care of themselves and their children," Setter said.  "We hope that the student body learns how to appreciate themselves but more importantly take care of themselves."
Johnson's presentation will be complete with information on resources accessible to the community.
Johnson's talk will take place from 12 p.m. to 1 p.m. on Friday, Oct. 3 in BIC 3245. To learn more about Johnson and her variety of presentations, visit www.karlijohnson.com.