Cupcakes for courage
Alum uses cupcakes to give back for COD event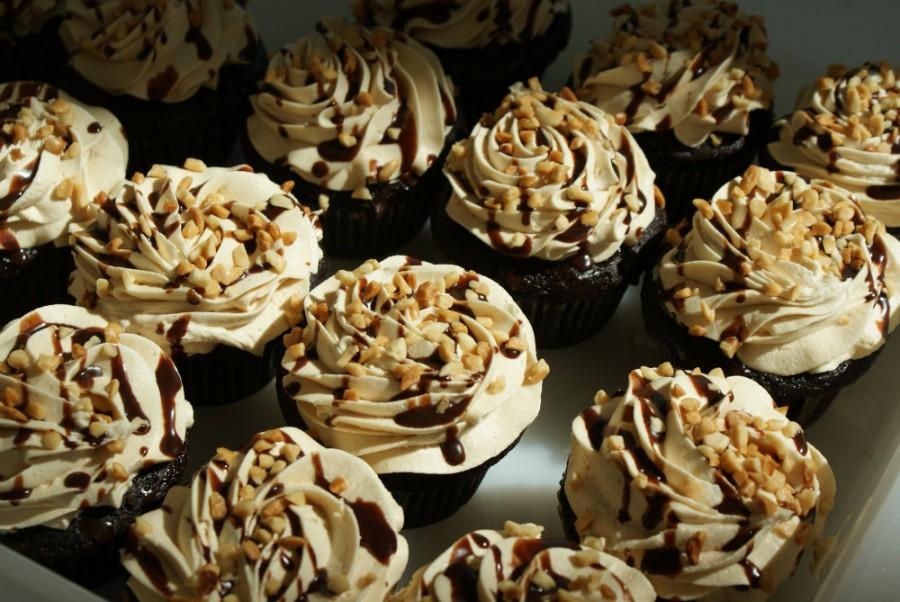 Kelly Wynne, Features Editor
September 17, 2014
Reading Time:
2
minutes
COD alum Laura Pekarik and sister Kathryn have combined their love of charity and baking to create a business based on helping others.
Pekarik and her employees recently teamed up with COD Cares and visited College of DuPage on Sept. 16.
COD Cares, the college's charity arm, formed a partnership with Pekarik. When Cupcakes for Courage contacted Joan DiPiero about the "Laps with Chaps" food truck rally, a partnership was formed.
"She called me and told me that she had brought her truck to other schools like Elmhurst College and Devry and at that point I didn't even know she was a COD graduate," DiPiero said.
COD Cares and the bakery stand for one common theme; they both use their work to help others. "Her mission matched ours," DiPiero said. "Laura is just a great person. Part of her proceeds go to cancer, and COD cares wants to give back and help the community as well."
When Kathryn was diagnosed with non-Hodgkins T-cell Lymphoma in 2010, a benefit was held in her honor to raise money to offset treatment costs. Laura helped out by hosting a bake sale, and after raving reviews and requests by the dozen, the sisters decided to make a living out of the success. Once in remission, Kathryn found a different job, but continued to support Laura as she operated the business.
After Kathryn's experiences, the sisters wanted to give back to others. This created the foundation for their business, "Cupcakes for Courage."
The shop started out as a bright green food truck that travelled around the Chicagoland area. Giving back to those in need is what drove the sisters to commit to the business. They decided on donating part of their proceeds to others.
Being close to their heart, Lymphoma was an obvious choice for their charity efforts. The sisters began giving part of their profit to the Leukemia and Lymphoma society to fund research.
The sisters also support the "Ride Janie Ride" foundation, which aids Chicagoland individuals in their fights with cancer. Kathryn was selected to be one of the four recipients of 2011.
As recognition grew, so did the amount of cupcakes. Laura had started out with only four flavors, but today, the bakery rotates a schedule of over 50 flavors.
As demand for the cupcakes increased, the business moved into a bigger location, officially opening a storefront called "Courageous Cupcakes". There the menu has expanded to include breakfast, brunch, full sized cakes and pastries.
Perhaps the biggest event of Laura's cupcake career was being a featured bakery on the Food Network show "Cupcake Wars." On the show, Laura got to tell the story of how her business was created, and what her cupcakes mean to her. At the end of the episode, Laura took second.
Students can visit the shop anytime to try a cupcake and know that their purchase is going to aid others. The shop is just a short drive away from COD's main campus. Courageous Cupcakes is located at 108 W Park Ave in Elmhurst. The bakery is open Mon.-Fri. from 6 am to 6 pm, as well as 8 am to 6 pm on Saturday and Sunday from 8 am to 2 pm. To learn more about the bakery, or place orders, visit www.cupcakesforcourage.com.