Cleve Carney hosts modern Indian artwork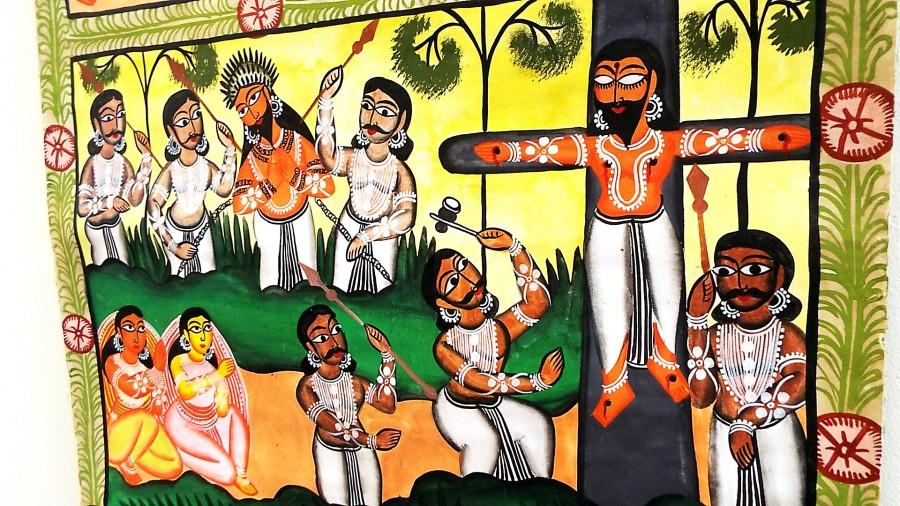 Kelly Wynne and Lucas Koprowski
January 28, 2015
Reading Time:
< 1
minute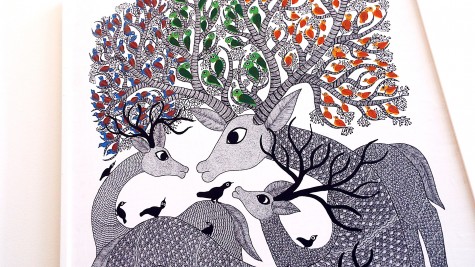 The Cleve Carney Art Gallery unveiled "Traditions in Transition: Contemporary Art of India" on Jan. 22. The exhibit features pieces by 10 artists, all focused on preserving Indian tradition while conforming to fit a modern-day environment.
The artwork varies by regional inspiration, including the Indian areas of Gond, Madhubani, Warlis and Bengal Parachitra. Each portrays a slightly different style centered on the artist's respective community.
Many of the pieces relay Indian folklore to a contemporary audience, aiming to preserve tradition while incorporating contemporary issues. Although the paintings may differ in style, similar themes can be found throughout.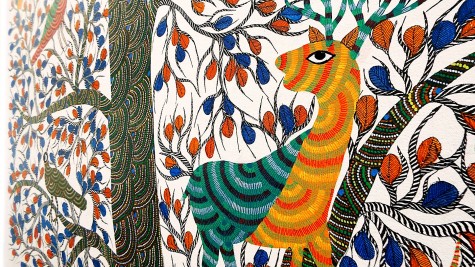 A variety of mediums can be found in the collection. Many pieces were created using acrylic paints and ink, while two pieces used cow dung. Designs can be found on canvas, paper and even chairs, showing the exhibit's sizeable range of composition.
Manvee Vaid, the exhibit's curator, will visit the gallery Jan. 29 and Feb. 4 to speak about the exhibit as a whole and the inspiration behind each style. This exhibit will also host a special reception, featuring a traditional Indian fire ceremony on Feb. 8.
Gallery visitors can purchase any work found in the exhibit, excluding two paintings by Bhua Devi. Prices range from $450 to $2,750.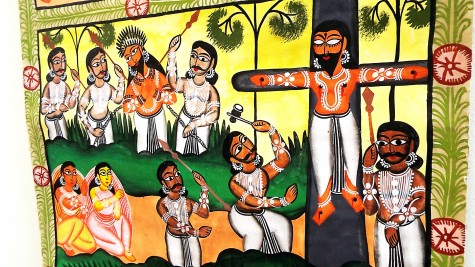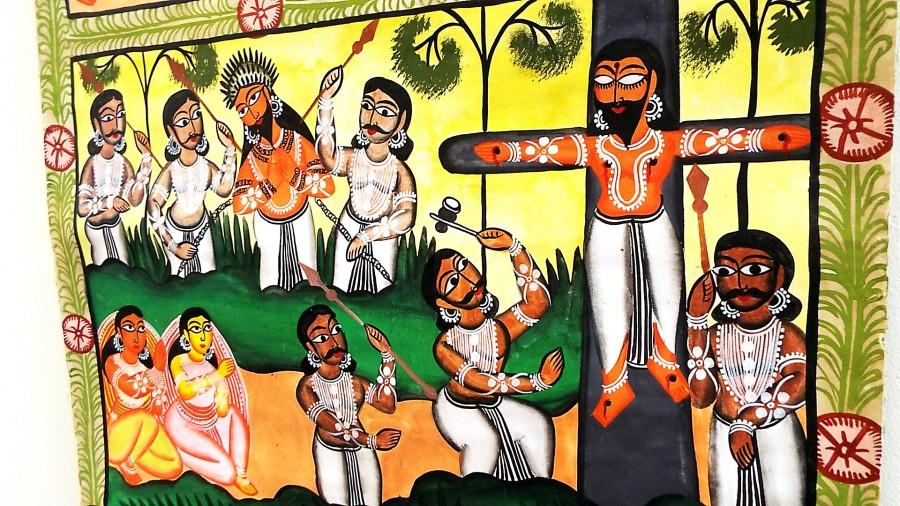 "Traditions in Transition" will be on display until Feb. 21. Gallery visitors can access the collection between 11 a.m. and 3 p.m. Mondays through Thursdays, 6 p.m. to 8 p.m. Thursdays, and 11 a.m. to 3 p.m. on Saturdays.