Balancing Act
COD student strives for stardom
Kelly Wynne, Features Editor
January 21, 2015
Reading Time:
2
minutes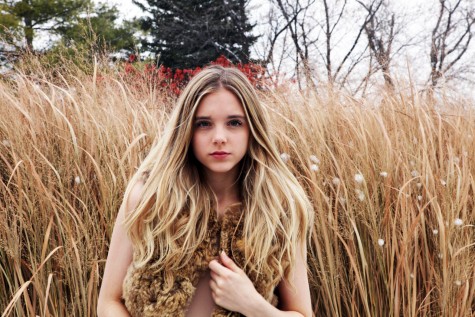 Between nursing multiple injuries, preparing for her audition at Juilliard, and planning to spend a pilot season in Los Angeles, College of DuPage student Casimere Jollette has a non-traditional college lifestyle. Jollette splits her time between dance and acting, hoping to follow her dream to pursue both as careers.
Jollette has been dancing since age two, but did not turn her focus exclusively to ballet until age thirteen. Since then, she has alternated between taking classes locally and commuting to Hubbard Street Dance Chicago.
When her mother decided to rent out space to a talent manager, Jollette was approached for a possible TV audition. Jollette did not see herself as an actress, but decided to read for the part. To her surprise, her first audition drew attention from an agent and manager in Los Angeles, whom she is now signed with.
Although Jollette didn't feel the initial draw to acting, she quickly began to read for more parts, landing starring roles in short films "Sweet Sixteen" and "Idol." Jollette also played the part of a named character in "Divergent," though her dialogue was cut, and guest-starred on the NBC crime drama "Chicago PD."
Jollette now balances her time between both of her passions, dancing more than 20 hours a week and acting three days a week. Despite the time commitment, Jollette has found similarities between the two that make either impossible to give up.
"Dance gives me this feeling that nothing else can give me," said Jollette. "I'm in love with the art of it and the joy that it brings me when my movement spreads my emotions within me and others."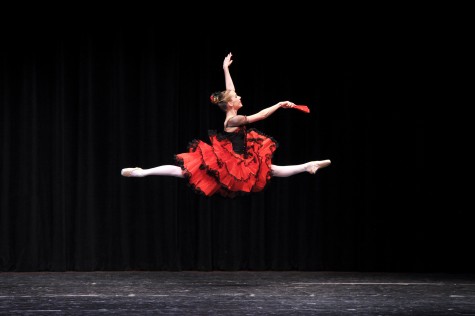 "Acting is almost the same. In acting, you make someone feel what you feel. I just love transforming myself into different characters in certain scripts I read and even in the dances that I preform."
Success in Jollette's acting career began to compete with time for her dance training until three consecutive injuries to her back and ankle prevented her from auditioning for dance academies. Despite multiple surgeries and discomfort, the injuries have placed Jollette in a position to pursue both of her passions instead of cutting back on one.
Taking classes at COD gives Jollette the flexibility to attend classes only two days a week, entirely constructing her school schedule around her outside commitments. Jollette is currently enrolled in three classes while she balances what she predicts to be a busy year, filled with college dance auditions and reading for new roles.
"I'm kind of glad," said Jollette in reference to her injuries. "That leaves me at COD for another year. If I had gone away to college this year I wouldn't be able to audition for anything. Dance takes up my whole life when I'm there full time, and I don't really have time to do anything else," said Jollette.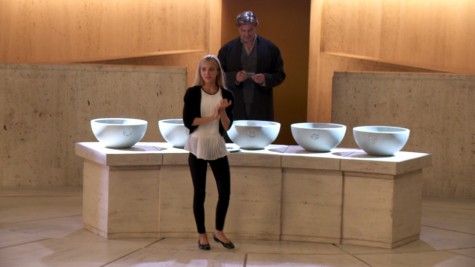 Although Jollette does not dance as strenuously, due to her injuries, she works to build her strength and return to full hours. Even when she returns, she does not plan on cutting back her acting hours.
"I just love entertaining and will take any chance that I get to do so," said Jollette. "That's why I can't choose dance over acting, or vice versa, and I try my hardest with both."