Nutella Café Review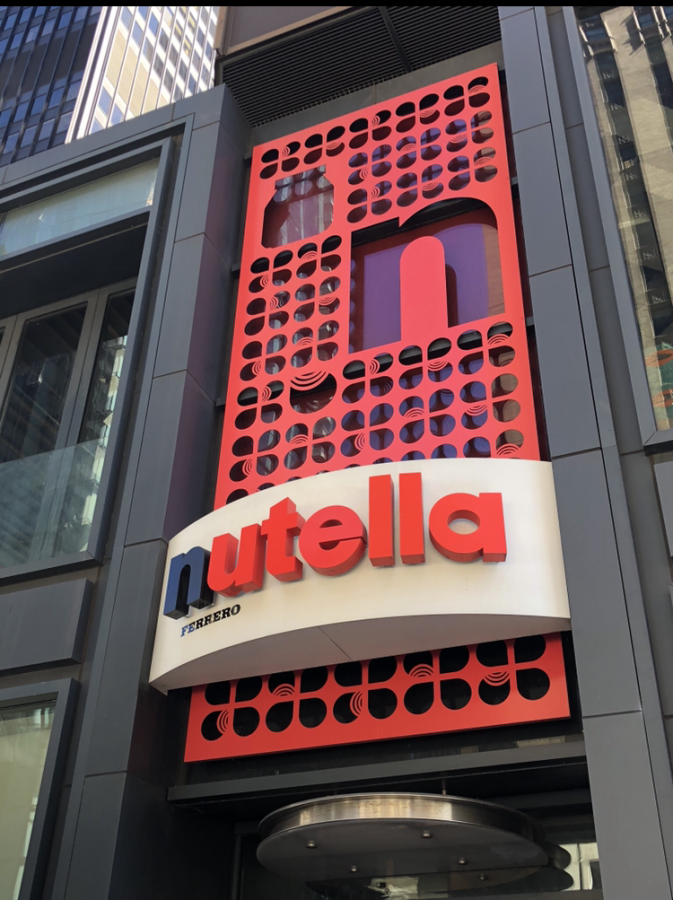 Reading Time:
2
minutes
Located at 189 N. Michigan Ave. in Chicago, the Nutella Café has lived up to its hype. Since its opening in 2017, I have wanted to check out the cafe centered around the popular chocolate hazelnut spread. A few weeks ago, I was finally able to see what all the fuss was about.
It is an easy building to spot, with a bright red sign above the door with the Nutella logo. The cafe serves an array of pastries, such as breakfast items like oatmeal, crepes, pancakes, waffles, Nutella-filled croissants, gelato, paninis and various coffee drinks. Everything was neatly displayed in a pastry case, but after walking 6 miles at this point and wandering, I was desperate for any type of food.
Upon waiting in a line of about seven people in front of us, we finally were able to place the order. It was a decision to pick from the big menu, but I finally settled on a Caprese panini, which is a sandwich with tomato, mozzarella and basil.
As simple as it is, the sandwich was worth it to me, as it was a decent size for the price, even if it wasn't Nutella related. I also had an iced vanilla latte with Nutella drizzle. My friend and I split a baguette with Nutella and hazelnuts on top, a lovely treat after a nice lunch.
Inside was a bit crowded and my friend and I were lucky to find a table inside. The place itself isn't that big, but there is seating outside as well. I was given a number to put on the table and the food was brought to me. At first, I was given the wrong drink, but employees promptly fixed the error and gave me a new one.
While I was hoping to try things with Nutella, the prices for the food were pretty expensive for anyone on a college student budget. I remember cringing at the thought of paying $18 for a drink and a sandwich, but I think the drink was definitely the more expensive item for what it was. I guess that's what I get for buying food on Michigan Avenue. While I wanted to try more things, I had to restrain from getting a bunch of delicious Nutella treats. While it was delicious, it was definitely more pricey.
Everything was just as I hoped it would be, but I will say, Nutella is extremely rich and eventually I couldn't even finish the latte because of the drizzle overpowering the drink! It is a fun place to visit once in a while, If you're a Nutella fan or a chocoholic like me, this is the place for you!