Sundays Slaughter: Chaparrals Run Over the War Hawks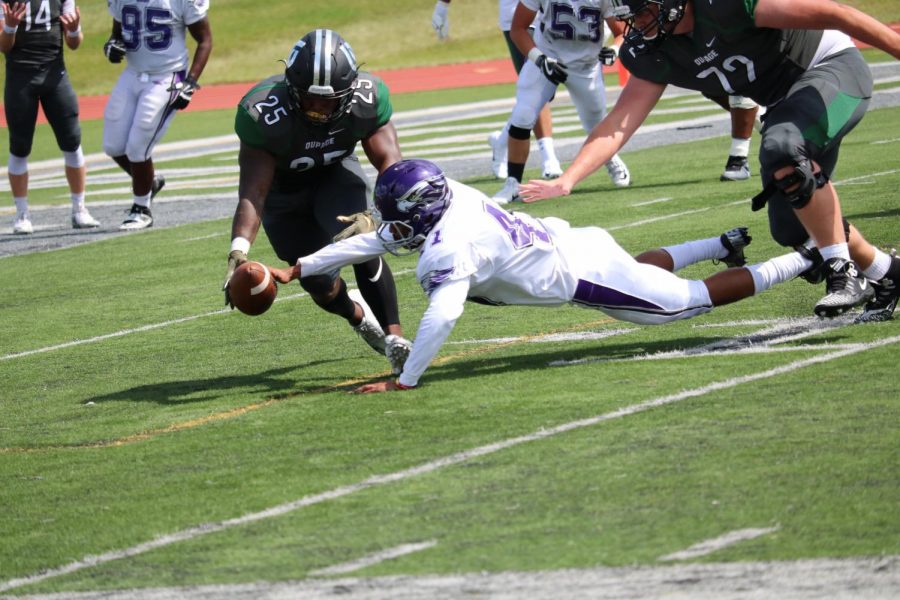 Miguel Contreras III, Sports Editor
September 19, 2018
Reading Time:
< 1
minute
In an decisive victory, COD's football team dismantled White Water in a 39-0 rout Sunday.
Despite the disappointing news of their post season probation, the men showed no signs of remorse as they pounded the opposition with relentless sweeps to the wings and bombarded them with a barrage of aerial assaults. From the onset of the competition the Chaps wasted no time drawing first blood in their opening offensive possession with a dominating rush from their running back Damian Jackson for a touchdown. From there the suffocation only continued as the defence continually suppressed all efforts of the War Hawks to generate any momentum.
Even amidst back field errors and slight glimmers of resurgence from White Water, COD demonstrated a superior ability to recover and continue their onslaught. Strong punting and opening kicks granted no opportunity for the Hawks special teams to return the ball, trapping them in a perpetual cycle of setbacks. By halftime the Chaps built themselves a confident 23-0 lead, scoring just before the half closed and placing the death blow for the match.
As the boldness of the supporting COD crowd swelled into the second half, the oppression of the midday sun served only to bolster the wallup of the Chaparrals, and diminish the dwindling hopes of the visiting team. Riding on the wave of their first half aggression, the Chaps left nothing to be desired in the second, permanently grounding the War Hawks and sending them reeling home.