Working on Campus for the Win!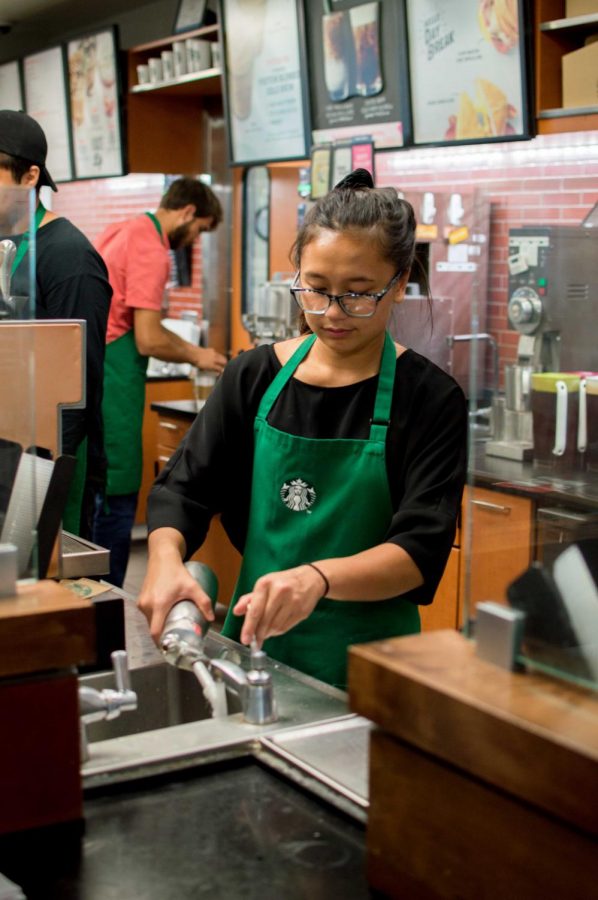 Kimberly Wilson, Opinion Editor
August 30, 2018
Reading Time:
2
minutes
A 2015 study conducted by Georgetown University's center of Education and Workforce found that over 70 percent of college students work while attending college. If you're looking for a job or to earn some extra cash, working on College of DuPage's campus might be the best option for you. COD has around 60 student employee opportunities according to Human Resources, and about 300 student workers according to Vanessa Thede in the Office of Student Financial Assistance.  
Especially at a community college, many students don't really consider on-campus employment when they are searching for work, but the plethora of benefits of working on campus has the potential to make a student's life a lot easier.
Perhaps the most obvious benefit to be derived from working on campus is that it would work well with your school schedule. There would be no need to race home after classes to change or to worry about being late for work. You'd only be a walk away from clocking in.
We've all had or heard about that one boss who just stares at you when you tell them you can't work that day because exams are coming up and you need to study. Working on campus may just be the perfect way for you to avoid all that unhealthy drama!  
The days of worrying about your school and work schedule clashing will be in the past. On-campus jobs understand school is your top priority. They'll be willing to work with students' schedules to ensure they're able to put their school work first. Students are also only allowed to work 20 hours per week, so you can be certain you're not neglecting your class responsibilities. All student employees are also eligible for discounts at the Follett Bookstore here at COD.  
Working on campus will also provide the opportunity to meet new people and make new friends. Having people you can count on is an important part of an enriching college experience. Meeting new people and making connections can be especially hard at a commuter college, but you might just meet your new BFF or an influential mentor at your new on-campus job.
It might also be the best way to go if you already have a job but are looking for extra cash. Another job somewhere else might eventually want you to work 30 hours on top of the job you have now and school. This would almost certainly lead to your school work suffering along with your sleep schedule and overall mental health.
It's not advisable to work more than 20 hours a week if you're a full-time student, but many students do it regardless. A job on campus at least has that 20-hour cap and will have managers or faculty advisors who care about your wellbeing.
From Starbucks to the Office of Student Life, there'll always be somewhere on the COD campus looking for student workers. College is stressful enough as it is, so if avoiding that added pressure of working outside of campus is something you can do, you should really consider giving it a try.