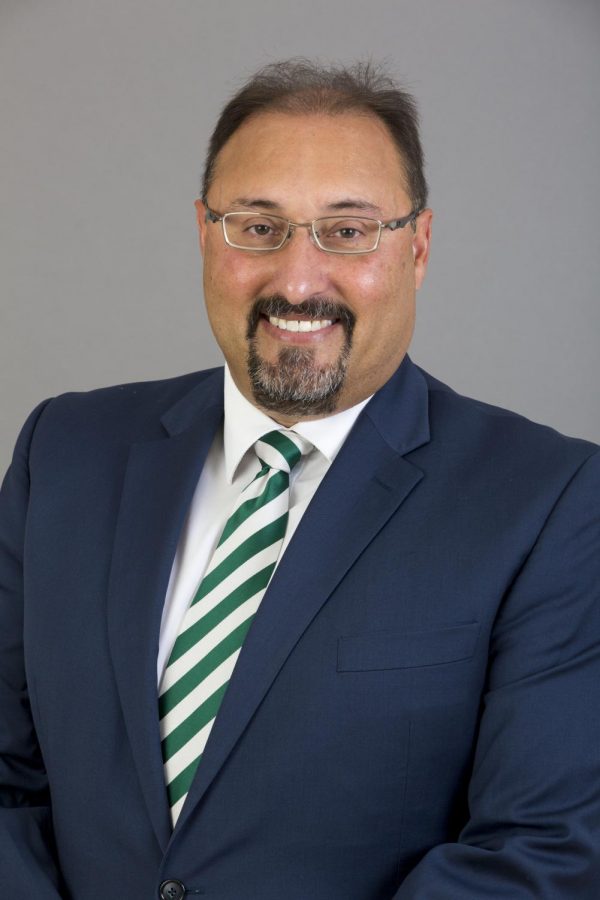 Photo provided by Jennifer Duda
Reading Time:
2
minutes
Mark Curtis-Chavez has been named College of DuPage's new provost after a unanimous vote from the College of DuPage Board of Trustees. COD President Ann Rondeau created the position to aid in overall student success.
Curtis-Chavez, who is now officially the college's chief academic officer, will be responsible for overseeing the educational programs as well as student services of the college. After the vote on Aug. 16, Board Chairman Deanne Mazzochi welcomed Curtis-Chavez and stated, "We will very much enjoy seeing you here on campus and [are] hoping that we will be able to see our academic and student affairs program get even better."
Rondeau also expressed her confidence in Curtis-Chavez. In a news article by Jennifer Duda posted to COD's website, the college president said Curtis-Chavez's  "…proven leadership in student success and his prior experience at a number of larger institutions will be a fine complement to College of DuPage, its students, faculty and staff."
Curtis-Chavez's, who holds a doctorate in higher education from the University of Toledo, taught at Northern Illinois University, Purdue University-Calumet and Indiana University-Purdue. Curtis-Chavez also served as special assistant to the president at Texas' Lone Star College-Cy Fair, where he was responsible for increasing enrollment and retention, among other duties.
Curtis-Chavez also had previous roles at Lone Star College such as interim assistant vice chancellor for special initiatives, where he developed and oversaw the recruitment of more diverse faculty. At Cuyahoga Community College, he served as associate dean of Liberal Arts, where he supervised 41 full-time faculty and 20 part-time staff members. He was also the division chair of Communications at Arizona Western College, where he spearheaded a 21 percent increase in enrollment.   
The Courier looks forward to learning more about Curtis-Chavez's role at the college and what he hopes to accomplish during our scheduled interview with him later this week.